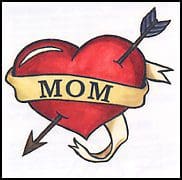 This Sunday is Mother's Day, a modern celebration of mothers and motherhood. According to the National Retail Federation, families will spend more on moms this year than ever before – an average of $172, or $21 billion in total. One of the biggest gifts this time of year is flowers. Fresh flowers are shipped all over the world. Consumers have the option of stopping in to their local flower shop or grocery store to pick out a nice bundle of fresh flowers or browsing online to have flowers delivered right to the recipient's house. In the few days leading up to Mother's Day, the flower supply chain explodes as last minute orders come in. That's a lot of moving parts to make moms of the world happy. But I'd say it is worth it. So happy Mother's Day to all the mom's out there.
And now on to this week's news:

Pitney Bowes has agreed to acquire Borderfree for $395 million. Headquartered in New York City, Borderfree is a cross-border e-commerce service provider. Their offerings include localizing e-retail sites for foreign consumers, showing prices in more than 60 currencies, handling customs clearance and fulfillment to more than 100 companies. This acquisition makes sense for Pitney Bowes considering the company's recent investment in global e-commerce services. The move eliminates one of the company's competitors from the market, and helps to solidify their offering in the global e-commerce space. It comes on the heels of FedEx's acquisition of Bongo and UPS's acquisition of i-parcel.

APICS and American Society of Transportation and Logistics (AST&L) have agreed to merge, creating a large, unified voice in supply chain management education, training, and credentialing. The combination unites APICS' four well-known certification programs—Certified in Production and Inventory Management (CPIM), Certified Supply Chain Professional (CSCP), Supply Chain Operations Reference (SCOR) framework, and SCOR Professional (SCOR-P)—with AST&L's three credentials, including the Certified in Transportation and Logistics (CTL) designation. The transaction still needs to be approved by AST&L members.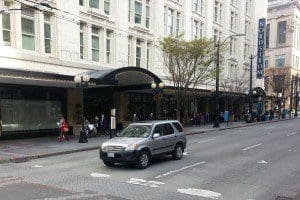 Nordstrom has been a pioneer of omni-channel retailing, offering in-store pickup since 2008. The company is taking in-store pick-up to the next level by testing out curbside pick-up. Under the test, customers can choose the option of calling or texting as they near the store. A store employee will run the purchase outside so the customer never has to leave his or her car. The move is ideal for customers who are in a hurry but do not want to wait for home delivery. The curbside pickup concept is geared more toward urban stores where there are no large parking lots.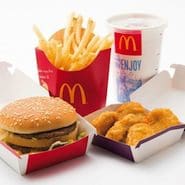 McDonald's is stepping into the mobile delivery space partnering with mobile application Postmates for a test at 88 New York locations. With more and more consumers turning to mobile ordering for take-out food, this is a logical step for McDonald's. The company's entire menu is available for delivery at the test locations. McDonald's has made a major push to focus more on customer's desires and are overhauling their business as a result. Using an outside app to test mobile ordering and delivery allows the company to work out any bugs in the process before rolling it out in more locations and adding the functionality to their own app.
Freightliner has rolled out its first self-driving truck on the streets of Nevada. The Freightliner Inspiration Truck is the first ever self-driving commercial truck to receive a road license plate for autonomous operation on public highways. The Highway Pilot system can maintain a cruise without the driver's intervention. Highway Pilot uses stereoscopic cameras located at the front end of the truck that watch the road ahead for roadside signage, lane markers, and other vehicles. The Inspiration Truck still requires that a driver be in its driver's seat to get the truck moving from a stop, handle complex low-speed maneuvers, and to monitor autonomous drive. The driver will receive a signal when conditions require him or her to take over control of the truck.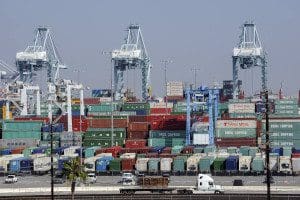 And finally, according to the International Air Transport Authority, air freight volume growth in March slowed to 1.6% year-on-year, compared to a 12.2% surge in February. The primary reason behind the slowed growth is the normalization of port operations on the West Coast. Air freight, measured in freight ton kilometers, or FTKs, soared in February after a labor dispute caused a backlog at U.S. ports. Japanese car manufacturers and other companies turned to air transport for parts shipments across the Pacific, according to the airline industry group. The rush of imports after February led to a record level of inbound trade for the U.S. As a result, the trade deficit expanded by 43.1% in March from February, according to the U.S. Department of Commerce.
That's it for the news this week. Enjoy the weekend and the song of the week, Tom Petty's Wild Flowers.