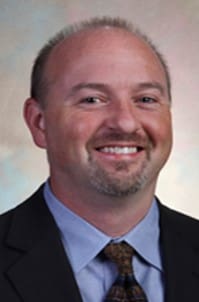 Eight percent of retail sales in the United States are made online today and e-commerce will grow by more than 10 percent a year reaching $370 billion in 2017, according to analyst research.
Manufacturers and retailers need more than websites to ride this tidal wave. Sales are short lived without the capacity to fulfill orders in an efficient and timely manner.
Parcel-centric transportation management software (TMS) has traditionally been a solution for business to consumer (B2C) commerce. Its primary function is to maintain the rates and print labels for sending packages through UPS, FedEx and the Postal Service.
Meanwhile, shippers and third party logistics providers in the B2B sector have typically used TMS systems designed for large shipments of less-than-truckload, truckload and intermodal.
The boundary between B2C and B2B has blurred as e-commerce expands in larger-than-parcel items (generally more than 150 pounds) like patio furniture and outdoor equipment. Large parcel carriers do not offer nationwide delivery solutions for these types of shipments. Omni-channel retail and supply chain strategies have also expanded the boundaries of traditional e-commerce.
Both trends are opportunities for 3PLs to take on more business by saving their customers money with TMS systems that consolidate parcels into LTL, truckload and intermodal shipments across multiple distribution channels.
Parcel-centric TMS systems do not have the tools to optimize and consolidate parcels into larger shipments. Likewise, very few TMS systems in the LTL, truckload and intermodal market are able to consolidate parcels. Identifying and executing savings across a nationwide or global network is difficult, if not impossible, by using one or both types of TMS platforms.
TMS designed for all shipment sizes, on the other hand, can create efficiencies and better enable businesses to ride the wave of e-commerce. Here are three examples how:
Zone skipping: Imagine a 3PL has 10,000 orders that need to go to a common destination such as Los Angeles from a single distribution center in Cleveland. Rather than ship the parcels individually, the parcels could be consolidated into a truckload and sent to a UPS facility in Los Angeles for final delivery.
Shippers and 3PLs with significant parcel volumes can save between 30 and 50 percent with zone skipping rather than shipping items individually from origin to final destination.
In this example, a TMS system can instantly find the least-cost solution that satisfies all delivery constraints and print the shipping labels for UPS to deliver in Los Angeles. It can also account for the weight, dimensions and volumes when consolidating parcels.
If 10,000 packages was the maximum for a truckload shipment, but total orders for Los Angeles were 10,300, the TMS could instantly determine that sending an LTL shipment of 300 packages to a UPS facility in Salt Lake City, for instance, would be more cost-effective than shipping the additional packages individually or as an LTL shipment all the way to Los Angeles.
Zone skipping generally requires an LTL-size shipment or larger to be feasible, but opportunities do exist and would never come to light without a TMS that can instantly optimize the freight selection process.
Standardization: Shippers and 3PLs that lack sufficient volumes to consolidate parcels can use a single TMS to maximize savings by having a company-wide freight selection process to ensure the best rates and carriers are being used to ship parcels, LTL and truckload shipments.
 The benefits of having a globally optimized freight selection process go beyond daily transactions. TMS systems can help 3PLs obtain new business by running various "what if" scenarios and models using historical shipment data in order to create a compelling savings story for current and prospective customers.
Consumer choice: Giving the customer the option to save money in shipping costs for choosing slower transit times is a win-win for both parties. By looking at all freight in the network today and future commitments, a TMS can show the price differences for shipping goods using the ground network or air freight.
Business and consumer customers expect to know shipping costs and delivery dates when making buying decisions, from ordering a pallet of bricks or a new pillow online. TMS technology can give instant and accurate pricing by factoring savings from load consolidation, zone skipping and other opportunities and share that visibility with the customer and create a low-cost advantage for shippers and 3PLs.
Riding the wave of e-commerce is difficult when using disparate TMS systems. To maximize savings and take on more business, shippers and logistics providers need technology capable of optimizing for all types of shipment sizes and modes of transportation.
Doug Surrett has been in the Logistics industry since 1988. He currently serves as Vice President, Global Logistics for MercuryGate where he oversees the company's expansion plans outside the US market.  Previously, Doug had been Vice President of TMS Consulting for RedPrairie. Before joining RedPrairie, he worked at UPS in Operations, IT and Customer Automation. He has also owned his own consulting practice focused on TMS, Global Trade and WMS software systems.