Just a few weeks ago, in my Friday news roundup, I vowed not to do any back-to-school shopping until Labor Day. I was successful, and got everything done in a very short period of time. But that is my M.O. when it comes to doing any kind of shopping. So you can imagine my outrage when I heard a story on the radio the other day about people starting their holiday shopping this week. I find it hard to believe that Halloween candy is already showing up everywhere, let alone holiday shopping. In fact, according to a survey by CreditCards.com, about one in seven American adults have already started their holiday shopping. While it may not make sense to me, as we look ahead at this week's news, it's obvious that serious holiday planning is underway.
On a separate note, if you are looking for something to do next Wednesday, September 23, at 2:00 EDT, I recommend checking out a webinar featuring my colleague Steve Banker. The one hour session will highlight the latest best practices in transportation management and how to understand where the ROI in automated procurement comes from. Steve will be joined by Vikram Balasubramanian, senior vice president, Strategic Product Development, at MercuryGate, Andreas Katsaros, vice president, Pricing & Procurement, at Blue Grace Logistics, and Eric Johnson, research director & IT editor, at American Shipper.
And now, on to the news.
The ports of Los Angeles and Long Beach saw imports jump in August, kicking off what analysts expect to be three strong months for shipping leading into the holiday season. Given the strong recovery since the work stoppage was resolved, it is not surprising to see import numbers jump 6.3% in LA and 19.1% in Long Beach. U.S. ports could see imports rise even more next month with the arrival of goods from China that were shipped after the country devalued its currency. With the holiday season rapidly approaching, we can expect import cargo volumes to continue to grow over the next few months.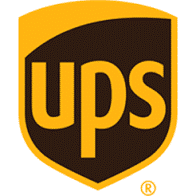 UPS announced it will hire between 90,000 and 95,000 temporary employees to help handle increased holiday shipping and delivery volumes. However, unlike the last few years, this does not represent an increase in seasonal employees. With the frenzied final week of holiday shopping, millions of packages have been delivered late the last two years. UPS says it is better equipped to handle the rush this year as it reaches out to more customers to get estimates on the number of packages they will be shipping. The seasonal jobs will last from November to January, with the possibility of becoming permanent jobs in some cases. As a federal contractor UPS will pay a minimum wage of $10.10 an hour, and some driving jobs will pay about $30 an hour.
Amazon might be testing a new direct service that will allow Prime customers to pick up packages directly from the Prime Now center. According to GeekWire, while the program has not been formally announced, signs inside the Amazon Prime Now facility in Kirkland, WA indicate that the pilot is being readied. Prime Now service, which was first launched in New York in December 2014, is available only to Amazon Prime members, and charges $7.00 for one-hour delivery, or nothing for two-hour delivery. The service also delivers hot food from restaurants, and offers a wide variety of food and household items for delivery.
On Tuesday, Walgreens announced a formal partnership with on-demand delivery startup Postmates. Postmates raised $80 million in funding in June, and already boasts partnerships with Starbucks and Chipotle. Using Postmates' app, customers can shop from the drugstore's catalog of items — or order a prescription — for a $4.99 flat fee. The delivery service, which launches Tuesday, will be available at 600 Walgreens and Duane Reade locations in 30 markets. Postmates is guaranteeing delivery within the hour, but says, on average, it'll take about 30 minutes. Postmates is also working on a delivery service with web-based handmade item marketplace Etsy.
Instacart has arrived in the Twin Cities. The company will run pilot tests with two of the region's largest food chains, Cub Foods and Target. The service launched Tuesday with 150 local employees, 100 of them part-timers, who will initially make deliveries in much of Minneapolis, parts of St. Paul along Interstate 94, as well as parts of Richfield, Edina, Hopkins and St. Louis Park. This is just another step in the advancement of crowd-sourced delivery options that is sweeping the nation.
Georgia, Alabama, Mississippi and Arkansas registered the hottest last week for outbound truckload rates, averaging $2.39, $2.46, $2.45 and $2.49, respectively. These states saw averages of verified paid rates at or above the week's $2.21 nationwide average. The coldest regions for outbound rates were the Rocky Mountain states and the New England states, where rates were between $1.75 and $1.85 a mile.
And finally, reefer demand surged in the Northwest. Spot market rates for reefers were unchanged at a national average of $2.04 per mile during the short work week that included Labor Day, compared to the week before the holiday, DAT reports. Other bright spots included Twin Falls, Idaho, a major market for potatoes, and Eastern Oregon, a source of onions. Carriers also enjoyed rate increases for temperature-controlled freight week over week in Los Angeles, Chicago and Philadelphia.
That's it for this week. Enjoy the weekend, and the song of the week, Boys of Summer by Don Henley.