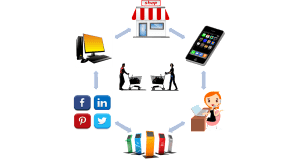 Omni-channel is all about the convergence of channels to provide a unified brand experience for the customer. Each channel has its own experiences, advantages, and challenges. The key is to connect the business processes and technology to create a holistic experience. One aspect of fulfilling the unified brand experience is to maintain control over the customer experience at all stages in the buying lifecycle: before, during, and after the sale. The last mile poses a unique logistical headache as part of this lifecycle. I have written multiple articles here about how retailers are treating the last mile, and what new technologies, business processes, and approaches they are taking.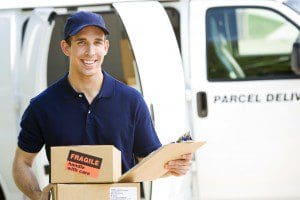 I also recently launched an updated survey to build on the 2014 Omni-Channel Fulfillment strategic report that I wrote with ARC colleague and Logistics Viewpoints contributor Clint Reiser. Once again, I partnered with the folks over at DC Velocity to create and distribute the survey. The survey examined the overall fulfillment process, starting with channels of operation, warehouse logistics, fulfillment technologies, and last mile options. The new report will be ready later this month, and DC velocity will run their feature article in November. For now, however, I'd like to share a quick sneak peak of last mile processes from the survey. There are three basic categories of adoption: commonly used, plan to use, and no plans to use.
Commonly used: survey respondents indicated three options for supporting last mile deliveries at much higher rates, meaning that 50% or more of respondents are currently using these methods – courier delivery services (84.2%), drop shipped by partners (60.8%), and 3PL delivery partners (50%). The most commonly used method, not surprisingly, is courier delivery service (FedEx, UPS, etc.). These services were built to deliver small packages to your doorstep in a short timeframe. They are also affordable for small businesses to use, as well as retail behemoths. Drop shipments are used by retailers to reduce their inventory carrying costs. Instead, the order is sent directly to the manufacturer for delivery. This is especially common for large appliances and shipments. Finally, many companies are outsourcing their last mile deliveries to a 3PL delivery partner. This partner may control a private fleet or handle the company's freight.
Plan to use: survey respondents surprised me a little bit with this one. Crowdsourced deliveries are something that are gaining steam in many places, but the survey respondents indicated they are not currently using them. However, 27.7% have indicated plans to include them in future plans. Companies like Deliv and Instacart are two models that have gained traction in the retail and grocery segment. Even though they already have high adoption rates, drop shipments (19.6%) and 3PL delivery partners (18%) are both showing strong planned adoption. For the top three (courier, drop shipments, and 3PL), 70% or more of respondents plan to continue to use or introduce them moving forward.
No plans: these methods are a mixed bag. The fact that 72% of respondents do not intend to use crowdsourced delivery models seems shortsighted to me. I think the other 28% are heading in the right direction. And despite all the headlines and press about Amazon testing drones, and the fight over regulations, our survey respondents have shown that there is not a sense of urgency for drones to become commonplace. In fact, 97.9% of respondents do not plan to use drones. This is one figure I'll keep a close eye on over the next couple of years. There is still a lot of work to be done in the commercial drone space; once that work is done, we'll have to see what happens.
That's all for today's sneak peak. Please keep an eye out for the full strategic report later this month as well as the summary article in DC Velocity this November.