Outsourcing is very common in supply chain management. The 3PL industry, outsourcing of logistics, is estimated to be over 750 billion dollars globally. Contract manufacturing is roughly the same size. But one thing very few companies outsource is demand management. In fact, until I talked to Lori Pouquette, the vice president of global customer operations at Xilinx, I had never heard of a company outsourcing demand management processes.
Xilinx, a public $2.4 billion company headquartered in San Jose in the United States, designs and develops programmable semiconductors and associated technologies. An asset light, outsourced approach to supply chain management is nothing new for Xilinx. Xilinx was one of the pioneers of a fabless approach to manufacturing in the semiconductor industry.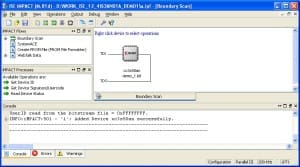 Programmable Semiconductor Application
Demand management is not a simple process at Xilinx. The semiconductor industry has a long manufacturing cycle times – 16 to 20 weeks from the start of wafer development until the final product is ready to ship. Xilinx has 20,000 customers worldwide across diverse industries – Aerospace & Defense, Automotive, Broadcast, Consumer, Communications, Industrial, Medical, and Test and Measurement. The company also has over 5,000 stock keeping units to forecast.
Xilinx's forecasting managed services provider is Avnet. While Avnet is best known as a global distributor of electronic components, the company does have a division focused on providing supply chain managed services, including demand management services, for the high tech industry. Avnet engages in a collaborative demand management process with Xilinx's customers where they gather changes in demand (directly from Xilinx's customers' factory sites), analyzes the demand patterns, and aggregates the demand into an updated rolling forecast produced on a weekly basis focused on what contract manufacturing customer will need to produce in the coming weeks and months. Once the customer places firm demand for their near-term manufacturing needs, Xilinx fulfills the orders.
Avnet has certain advantages as a managed services provider in this industry. The company is already engaged with shipping electronic components to many of these factory sites and has preexisting relationships with these customers.
The forecasting and analysis is based on preexisting rules established by Xilinx. Xilinx sells about 5,000 distinct parts, so Xilinx wants Avnet to pay particular attention to customers and products that drive a significant portion of the demand. They don't want the forecast to be too nervous, so parts that are seeing a plus or minus change in demand from the previous week need extra attention; Avnet needs to check and see if the demand change is real. For example, in some instances, a customer's forecast should not be changed until the customer's demand team has gone through their full review process and committed to the change. If there is an apparent surge in demand, Avnet needs to look at the unconstrained demand, the quantity that could be sold if there were no constraints in production or delivery and then Xilinx can see if those constraints can be relaxed in some manner (overtime at the factory, customers willing to take orders on a different date, etc). When demand appears to be surging for a particular component, Avnet also needs to check and make sure that contract manufacturers have not inadvertently diverged from the build plan.
The relationship with Avnet has been in place for several years. "We view them as an extension of us," says Ms. Pouquette. "We like to focus on our core competencies." And the relationship has been very successful. Forecasting accuracy has improved. Expedited shipments to customers, which can result from poor forecasting accuracy, have been cut in half over the last five years. And most importantly, Xilinx has improved on customer scorecards. "Customers consider Xilinx a predictable and reliable supplier who does not cause supply chain disruptions for its customers," Ms. Poquette said. The Avnet demand management partnership is part of what has allowed Xilinx to be viewed as a best in class supplier in this industry.