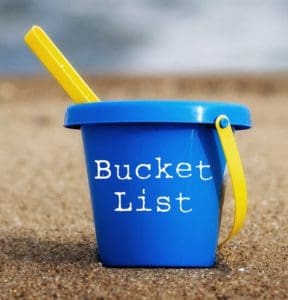 I cannot believe that summer is over. Yes, I know there are technically 13 more days of summer, but with the passing of Labor Day, it is now meteorological fall. This summer flew by quicker than any I can remember. Somehow my son has now started first grade and my daughter had her first day of pre-school. I officially feel like I am getting old. After my son's last day of kindergarten, we made a summer bucket list – we had about 35 activities that we wanted to do. They ranged from simple things like going out for ice cream to more detail oriented like going tubing on the Saco River. I think we only have 2 items left (one was roast marshmallows, as we never set up our fire pit). One item that was not on our list was back to school shopping. We simply grabbed things as we needed them, and did not plan any major excursions. However, many Americans did plan shopping excursions, to the tune of $75.8 billion, according to the NRF's latest survey. Families with children in grades K-12 spent an average of $673.57 on apparel and accessories, electronics, shoes and school supplies, up from last year's $630.36 for a total of $27.3 billion, according to the survey. That's an increase of 9.6 percent from last year's $24.9 billion and compares with a total growth of 54.8 percent over the past 10 years. That's a lot of school supplies.
And now, on to the news.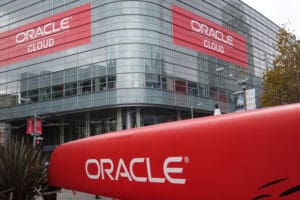 Oracle announced Tuesday it's acquiring LogFire, an Atlanta, Ga.-based company that provides cloud-based warehouse management applications to boost supply chain efficiency. The LogFire team will be integrated into Oracle's Supply Chain Management (SCM) division. Terms of the deal have not been disclosed. I was talking with my colleague Steve Banker about the acquisition, and he had this to say:
"This does not come as a surprise. As far as shipper benefits, right now Logfire is integrated to their SCM cloud product.  But I would expect that Oracle would seriously look at going beyond certified integration to a seamless operation across TMS and WMS.  This could be achieved by getting to a common master data model and being able to run both products on the same database. I would also expect that Oracle will accelerate the functional enrichment of the Logfire product."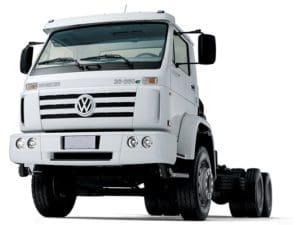 Navistar International Tuesday announced Volkswagen will be acquiring a roughly 17% stake in the company. In the near term, the new partnership will focus on developing common power train systems that are set to be delivered to North American customers by 2019. According to executives, the joint-venture is technology focused, specifically around advanced driver assistance systems, connected vehicle solutions, cabin and chassis components and fuel efficiency technologies. The agreement puts Volkswagen in a position to gain traction in the North American market.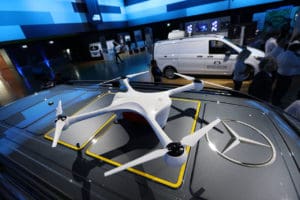 Drones. Drones. Drones. It's non-stop with drone technology. And now, Daimler is jumping on the bandwagon. The company is partnering with Matternet to develop drones for its delivery vans and investing $562 million over the next five years in designing electric, networked vans in Germany. The concept is to launch drones from the roofs of electric vans. The vans themselves will have a range of up to 168 miles on a charge, it said, and include an automated cargo space integrated with delivery drones. This will certainly be an interesting partnership to watch, especially as drone usage and regulations continue to change.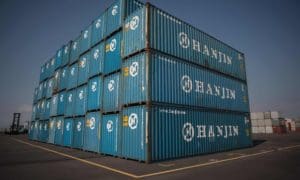 Hanjin Group said Tuesday it will inject $90 million, including $36 million from its chairman Cho Yang-ho's personal assets, to help resolve disruptions to container cargo transport caused by Hanjin Shipping Co.'s financial troubles. The move follows South Korean government demands that the parent company do more to help as Hanjin's vessels remain stranded outside ports after the company filed for bankruptcy protection last week. Hanjin is the world's 7th largest ocean shipper, and the money it is investing is still far short of the fees it must pay to offload cargo on the vessels. Currently, there are estimated $14 billion worth of goods still adrift. Companies like Nike and Hugo Boss are scrambling to make sure their products arrive in time for the year end holidays.
Heavy-duty truck orders are still at historic lows, and the future outlook is uncertain. Trucking fleets ordered 14,000 Class 8 trucks, which are used for long-haul routes, down 35% from a year earlier and marking the weakest August since 2010, according to research firm FTR. With demand from shippers declining, trucking companies have kept orders low to reduce capacity. With less freight on the roads, demand continues to decline. Even so, the August orders marked an improvement from July, when orders fell to their lowest level since the recession, and a spike in cancelled orders last month wasn't repeated. However, trucking companies need to buy as many as 19,000 trucks a month just to replace vehicles that are taken out of service.
And finally, diesel prices across the United States dropped an average of two-tenths of a cent during the week ending Sept. 6, according to the Department of Energy's weekly report. The average price of a gallon of on-highway diesel now stands at $2.407, marking the end of a two-week climb that saw fuel prices jump a total of nearly 10 cents. The nation's most expensive diesel can be found in California at $2.746 per gallon, followed by the West Coast less California region at $2.563 per gallon. The cheapest fuel can be found in the Gulf Coast region at $2.264 per gallon, followed by the Lower Atlantic region at $2.335 per gallon.
That's all for this week. Enjoy the weekend and the song of the week, Summer's End by the Foo Fighters.