While robust parcel solutions offer workflow designed to prevent paying too much for a particular shipment, the workflows in the retail multicarrier solutions can be both more extensive and much more interesting.
The Descartes Systems Group acquired a company called Oz DEVELOPMENT that is designed for small and medium sized retailers. Ken Wood, the Executive Vice President of Product Management at Descartes, explained that small and medium sized business may need to "touch multiple ecommerce sites, and order information also has to flow into accounting." Despite being a smaller shipper, their "volumes are big enough that they need some sort of automation and workflow." This solution can route the order to a backend accounting system and then to a warehouse or a shipper's 3PL fulfillment partner. "The workflows for the warehouse include light pick/pack/scan capability using smart phones."  Then the solution offers a degree of compliance. "This is not deep compliance like for our parcel solution, but more for retailers that standardize on one carrier like UPS."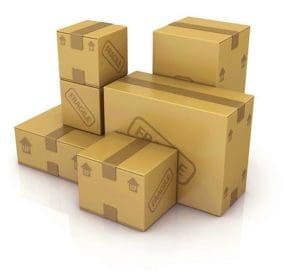 For large retail shippers, important functionality includes an understanding the total landed costs of different flow paths. Carl Hartmann, the CEO of Temando, says that "undifferentiated free shipping is coming to an end." The Temando fulfillment optimization engine has order allocation logic that understands that the parcel shipping cost to deliver an order from the closest store to a customer is $10, another store in the same metro area is $8, and regional distribution center is $12. But this is not full distributed order management (DOM) logic. "As opposed to a DOM, we have deeper understanding of delivery costs.  However a DOM understands inventory availability and can understand other costs – like the labor costs of picking in a store versus a distribution center.  When deployed together these solutions provide new levels of efficiency, and enable new experiences for consumers, which ultimately are very powerful for retailers."
Mr. Wood of Descartes mentioned that Descartes has also acquired pixi* Software, a German company currently focused on serving the European market. The focus of this solution, like Descartes' Oz solution, is also small and medium sized businesses. This solution also has some integration and orchestration capabilities, but unlike many parcel fulfillment solutions, it does include some basic channel and inventory management capabilities, for example, understanding that certain pools of inventory are allocated to particular ecommerce sites.
Temando's solution also includes a customer rules engine. This is the logic that gives potential customers delivery options at checkout. For example, a rule might say that if a customer in San Francisco has an order that includes a $200 product, and they are a VIP customer, then offer that customer free two day delivery. In summary, from Temando's perspective, a multicarrier solution for larger retailers needs to both understand landed costs by flow path, have a logic engine that allows for offering different services to different classes of customers, and then tracks the delivery through the fulfillment process to ensure the customer is satisfied with every delivery experience.
Frank Poore, the CEO of CommerceHub, described a different type of rules engine, a rules engine for enabling drop shipping. In drop shipping, a retailer does not actually hold the inventory. Instead, when an order comes in over the Internet to the retailer, the CommerceHub platform reaches out to the supplier and requests that they drop ship the product to the retailer's customer. "This allows our retail customers to radically expand the number of SKUs (stock keeping units) they carry on their site without any inventory risk." The CommerceHub platform has business rules that help ensure delivery time promises are met while minimizing the cost to ship each customer order. The rules can vary based on the product being shipped, where it ships from, what carrier and service is used, and by the type of value added services (like engraving or giftwrapping) the customer requests.  Meanwhile, the platform provides the supplier with branded pack slips and shipping labels that ensure the order looks like it came from the retailer, preserving the retailer's brand identity.
Kees de Vos, the Chief Product and Marketing Officer at MetaPack, described a customer rules engine that was in many ways similar to Temando's. But their rules engine also encompasses functionality that supports an economically justifiable returns processes. "In retail, the returns process has been underinvested in. It is often not efficient. Retailers don't know what is coming back, they don't know if the product is a fast or slow mover, whether it is a commodity or has a large margin." They usually don't even know if it was even worthwhile to have the customer send the product back.
"Returns plays a role in sales conversions. Our research shows that 40-50% of shoppers look at returns policies before purchasing.  Many customers are willing to contribute to the cost of returns. But it is important for retailers to understand the break point around returns." So, for a premium customer who purchased a high priced item, paying for a carrier to pick the product from their home might be justifiable. But for a low value item, you might require the customer to pay for the pick-up or, if they don't want to pay, be given choice to drop the item off at a local store or third party pick up location. "Third party pick up locations, where items can be consolidated, are often the cheapest in terms of transportation costs."
The MetaPack returns module is made possible by the label. The label contains stock keeping unit (SKU), order line, and other information than can help the reverse logistics department at the warehouse make the proper decisions. For example, a high priced, time sensitive product (fast moving fashion, for instance) should be prioritized for returns processing over lower priced items.
Mr. de Vos also explained that because delivery is a key differentiator in ecommerce, retailers need to "focus closely on getting the service level right." This helps explain why retailers tend to use so many more carriers than B2B shippers. So a service oriented retailer in the UK might have a set of rules that say: in London, use Carrier A; in the North of the country, carrier B; if this is a 2 man delivery, use this carrier.  Or there can be time based carrier rules:  if the cutoff pick up time is 4 pm, use this carrier; but from 4 till 8 this one, and finally from 8 pm until midnight use this one. There can also be carrier options based on same day, next day, 3-5 day, or free deliveries. "Clearly, a retailer needs a rules engine that allows them to develop a complex hierarchy of carrier shipping rules."
There are other ways in which new solutions offer more extended workflows than traditional parcel solutions. Mr. Wood from Descartes mentioned that click and collect programs are particularly popular in Europe. Descartes has had numerous discussions with retailers on how to best enable this. It is becoming clear that retail solutions will need to have a proof of delivery workflow for consumers that have selected this option; a clerk will scan the customer's package before handing it to the customer so that the retailer has proof that the transaction was completed. Since click and collect may be at locations not owned by the retailer, such as convenience stores or UPS stores, the extended workflows may need to include multiple types of partners – carriers, third party store clerks, and so forth.
I also talked to Keith McCall, VP and General Manager, Pitney Bowes Enroute Solutions.  Enroute also offers a robust rules engine that supports omnichannel flow paths.  In addition they offer, and this surprised me, a public cloud architecture that supports inline printing in the warehouse at a label application rate of one package per half second.  I would have thought that kind of speed impossible without an on premise solution.  Keith talked about the importance of visibility to the order fulfillment process for eCommerce retailers and showed the ARC team some well-designed visibility portals for the store or the warehouse.
But for me the most interesting part of the conversation was how some of their customers were using their solution. He described one well know retail customer that fulfills eCommerce orders from stores.  One key problem with store fulfillment is that the inventory accuracy at stores is often far from accurate.  This retailer solves the problem by dropping an order to be fulfilled to 3 stores that their system shows, often erroneously, have the inventory to fulfill the order. In this auction format, the first store to verify they have the inventory and can fulfill the order wins the auction, and gets to claim the revenue.
Robust multicarrier solutions, no matter what industry they serve, have an analytics module whose main focus has traditionally been on carrier performance, how carriers are performing in relationship to their service level agreements, and cost. But Mr. de Vos points out that retailers can use the analytics data in more sophisticated ways. For example, to see the density of deliveries in different regions to help them decide where to put new stores or ecommerce warehouses. For international shipments, MetaPack is looking to develop predictive analytics surrounding multi-leg shipments – for example a shipment that starts at a U.S. distribution center and proceeds to an airport, and from the airport in the U.S. to an airport in Asia, and from there through a regional warehouse, and from that warehouse out to the customer. Analytics need to be able to track the shipment across all legs and if anything goes wrong to be able to notify the customer. "But sometimes, if one leg is delayed, it may be possible to make up the time by choosing a premium service level for a subsequent leg." This is where predictive analytics need to be enhanced to give customer service personnel the tools to make the right selection in a timely manner.
Multicarrier solutions changed very little for many years, but the explosion in ecommerce shipping has led to some very interesting new features and functions to support ecommerce. ARC has recently published a market study covering parcel software solutions:  Transportation Execution Marketplaces & Systems.  We have also published a supplier selection guide on this topic to help companies make informed decisions when going through the selection process.