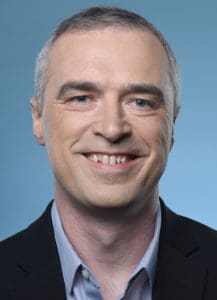 Presidential election years always bring with them a certain level of uncertainty, and this year's election cycle may have ranked near the top of that category.  Every new administration brings some amount of expected change, and while the range of policy changes are yet to be fully understood, there are already early signals — and it appears that status quo is not the trend.
This year's election process has brought renewed focus on supply chain preparedness as businesses consider the implications of possible regulatory changes. Regardless of what lies ahead, it's a good idea to start now to tackle the flood of "what-if" questions that are going to come your way from corporate leaders, finance, logistics, manufacturing, and other stakeholders within your business.
Emerging Policy Changes with Supply Chain Ramifications
New economic policies are coming, including potential regulatory changes with primary U.S. trading partners that will have implications to global supply chain networks.
One of the most important decisions companies face is where to source and produce their goods. This challenge is often referred to as the "off-shore vs. near-shore" or "low-cost vs. local" question. When making these fundamental decisions, it's easy to lose sight of the whole and focus only on the production costs or sourcing costs and forget to account for the entire end-to-end supply chain, which includes the interdependencies of many cost factors including taxes, inventory, and transportation. It will be even more critical in the years ahead to have an ability to make decisions that are optimized across the entire supply chain, identifying the tradeoffs across all the different cost elements.
The prospect of lower business tax rates as well as trading policy changes could further complicate the already imposing topic of tax and duties optimization. With the increasing globalization of business, variable taxes and duties across trading borders have a huge impact on overall cost, supplier sourcing, manufacturing strategies, and distribution network structure. However, the inherently complex nature of tax laws has obstructed many businesses from incorporating taxes and duties in supply chain design practices, resulting in millions of dollars left on the table. There are several ways to integrate taxes and duties in your supply chain decisions to consider all the tradeoffs as well as potential changes.
Test Potential Supply Chain Changes with Supply Chain Modeling
How can organizations begin to prepare the supply chain for potential policy and regulatory changes? Thankfully, with a living digital model of your supply chain backed by your own enterprise data, you can evaluate the trade-offs of any potential supply chain changes before implementation. You can model the typical components of your supply chain (facilities, products, transportation lanes, and customer demand) while also have the freedom to get creative in which entities you use to represent your supply chain. Tax and duty structures, labor costs and availability, lead time uncertainty/variability, multiple competing objectives, safety stock and transportation routing all have the potential to be affected by executive or legislative changes.
There are four key steps to continuously optimize your supply chain to identify a better future state and rapidly answer emerging potential scenarios to adapt to changing market conditions.
Visualize: For businesses who are early in their supply chain design journey, the first step is to gain full visibility of the existing supply chain before moving on to evaluate potential future scenarios. Instead of trying to understand this story as mere numbers in a spreadsheet, there is advanced software that brings your supply chain data to life as a digital model in easy-to-understand maps, graphs and dashboards. This end-to-end view empowers you identify potential problems and areas of inefficiency or risk.
Optimize: Identify optimal supply chain designs based on assumptions around demand, costs, lead times and availability. Software can show not only the cost-optimal supply chain network design, but also the optimal design given variations in your assumptions and business objectives.
Analyze: There are many things that you just cannot control, including fuel costs, trade policies, currency rates, and consumer demand.  Scenario analysis enables you to test these variables to answer supply chain "what-if" questions, comparing dozens of scenarios side-by-side.
Simulate: Reduce risk by testing your supply chain changes before enacting them. Simulation technology lets you test out new supply chain strategies in a digital environment that factors time and variability into each individual transaction, decision and movement throughout the supply chain to predict service levels and detailed costs.
In this environment of certain uncertainty, the ability to test supply chain scenarios an inform your supply chain decisions will be critical. This makes maximizing the use of analytics in supply chain design and planning absolutely critical, and businesses lacking rapid analytics capabilities could fall behind or cease to exist. By taking the steps to continuously redesign your supply chain, you can not only survive, but thrive!
Toby Brzoznowski is the co-founder and executive vice president of LLamasoft. Over the last decade, he has helped bring supply chain design into the corporate mainstream as a key business process and competitive weapon, and has positioned LLamasoft as the leading global supply chain design technology provider. Toby is a frequent presenter and panelist at supply chain and logistics leadership forums, has been named a 'Pro to Know' and has authored dozens of articles on the growing importance of supply chain design as a key competitive weapon. Toby has over 20 years of experience in building and growing technology businesses, primarily focused on process improvement and analytics. His expertise has been used to launch new technologies into mainstream use at global Fortune 500 businesses. He is a graduate of the University of Michigan.