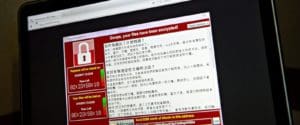 Over the weekend, there was a massive coordinated cyber-attack that hit more than 150 countries. The attack targeted businesses, hospitals, and government agencies, as well as personal computers. This was the worst computer worm- outbreak in more than a decade, as Europe's police agency estimated at least 200,000 computers had been hit, while Chinese officials put the number at more than 1,000,000 worldwide. Files on affected computers were encrypted, and users were told to pay a ransom with bitcoin. The attack had some ramifications for the global supply chain as FedEx, German rail operator Deutsche Bahn AG, and car maker Renault SA were all targeted. Renault's attack was especially troublesome, as the company's assembly alarm system stopped working right after the demand for the ransom appeared. In the end, Renault was forced to shut down factories across Europe, which slowed its production significantly. None of the infected computers had installed a March 14 software patch by Microsoft that stopped the worm. So, next time your IT department tells to install a patch, I highly recommend you do.
And now, on to the news.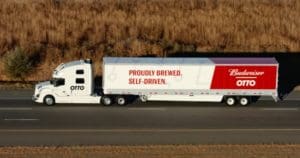 The interest around autonomous vehicles is at a fever pitch, with companies investing incredible sums of money into research and development. One area where the interest has grown is in autonomous trucks, which could help with the current driver shortage. Uber made a big push into the market with its acquisition of Otto, a self-driving truck start-up. Otto has already performed two on-highway self-driven deliveries, and is continuing with its research and development efforts. Uber is now embroiled in a high-stakes legal battle with Google over the technology behind self-driving vehicles. Google filed a lawsuit in federal court in February alleging that Anthony Levandowski, one of Otto's top engineers (and formerly an engineer at Google's self-driving car venture Waymo) downloaded 14,000 confidential files related to automated vehicle tech and then left the company to found Otto. A federal judge Monday issued an injunction against Otto and parent company Uber, ordering them to turn over the files to Waymo and the court, should any exist. This is certainly not the end of the lawsuit, but rather the first step in what will most likely be a drawn-out and public affair.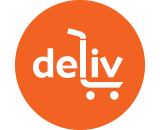 I've written about Deliv here before as a crowd-sourced last mile delivery alternative for retailers. Up until now, the company had partnered with retailers across a broad spectrum, but had not included grocery. Well that is all changing as the company jumps into the e-commerce boom of grocery. Deliv announced it has launched Deliv Fresh to serve the e-commerce grocery industry with same day delivery. This puts the company in direct competition with the likes of Instacart and Amazon in the grocery delivery business. What Deliv sees as its competitive differentiator is the fact that Instacart and Amazon take ownership of the customer transaction, while Deliv keeps the transaction as part of the retailer's e-commerce site, and uses an API to match drivers to deliveries. It appears to be a good move for the company considering the growing size of the e-commerce grocery industry.

Speaking of last mile delivery, the crowded space has a new entrant – Werner Enterprises, a global freight transportation and logistics services company. The company has announced the introduction of Werner Final Mile, a service that provides nationwide delivery and related services to residential and business locations. With a large network of delivery teams in nearly 200 locations, Werner is in a good position to take on the market. The company has said that it will focus on the delivery of large or heavy goods with two uniformed associates. The company will use its own truck fleet for curbside delivery as well as "white glove" service, which delivers an item to a room of choice.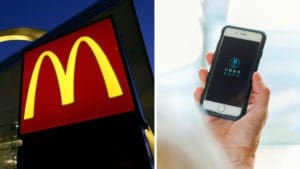 McDonald's is expanding its home delivery service as well. The fast-food giant recently partnered with Uber Eats to make home delivery a possibility, and is now expanding the service to an additional 270 restaurants in Chicago and 700 nationwide. It is an interesting move for McDonald's as they try to hook onto the growing trend of food delivery. One obstacle is the fact that Uber Eats charges a $5 delivery fee, which is more than most items on its menu; but customers are generally fine with paying a premium for this type of service. There is also concern that food will not be hot when it arrives or customers may receive the dreaded "soggy" fries; luckily, from a recent survey, 75 percent of the US population lives within 3 miles of a McDonald's, which should alleviate concerns.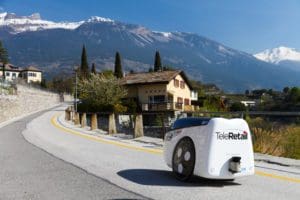 Delivery robots have recently become a hot topic. The latest entrant to the market is a Swiss start-up named Teleretail AG. While I have written about robots making deliveries on here before, the notable thing about those robots is that they serve short distances to make the delivery. This is where Teleratail aims to set itself apart. The company has designed its robots, which are still in prototype, to cover distances up to 50 miles, and to serve rural and suburban areas as well as large cities. Like other robotic delivery systems, Teleretail's robots contain sensors, computer vision systems and GPS-aided navigational systems to enable it move freely to its location. Teleretail's CEO Thorsten Scholl believes that the devices will be allowed to operate not just on city sidewalks and crosswalks, but in streets and highways, which is why the company is developing the small vehicles to cover long distances in all weather conditions.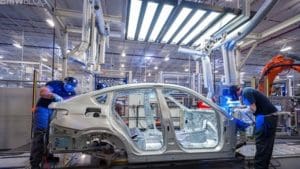 There have been many concerns about the fallout from Brexit, namely around how trade between Britain and the EU will change. BMW is urging for pragmatism in EU exit talks, and recently issued a veiled warning that a bad Brexit deal could result in Mini production leaving the Britain. BMW employs around 18,000 people in the United Kingdom, and claims that its presence supports another 46,000 workers. There have been rumblings that instead of building a new manufacturing plant in Oxford, the company may move operations to Germany instead, which would be a blow to the local economy and set a precedent for other large brands moving forward.
And finally, according to a recent report from Drewry citing figures from Container Trades Statistics (CTS), cargo volumes rose sharply in Q1 of 2017. Cargo volumes exceeded 39.5 million ten foot equivalents (TEUs) in the first quarter, which is a 10 percent rise over the same quarter last year. CTS numbers point to intra-regional trade as the primary driver of growth.
That's all for this week. In a bit of sad news, yesterday the music world lost Chris Cornell, front man for the band Soundgarden and one of the most influential singer/songwriters from the grunge era of the 90's. I have a lot of fond memories of his music, and regret that I never seized the chance to see him live. I'll leave you today with one of my favorite Soundgarden songs, Burden in My Hand. Enjoy the weekend.