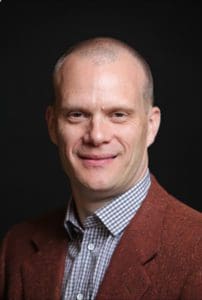 Online retail has rocked order processing to its core.
Large, pre-determined replenishment orders are the past. The amount of unique, one-off orders from consumers from anywhere at any time is constantly increasing. As a result, order sizes are consistently shrinking down to single unit fulfillment. Order cycle times are also waning. Twenty-four hour shipping is no longer the expectation. Customers expect same-day delivery.
What does this mean for the distribution center (DC)? All aspects of its operations – the facilities, personnel, automation, and supply chain systems – are challenged. Peak seasons, such as the holidays, intensify this. Distribution centers can quickly morph from needing to ship large, wholesale orders to handling a flood of direct-to-consumer orders. This can turn a distribution center upside down.
Supply chain professionals have the ability to not only keep DCs upright, but also capitalize on the variable nature of unified commerce.
This is possible with dynamic waves.
Dynamic Waves: A History
Traditional waving, also called wave processing or loading planning, came into play to increase productivity in distribution operations. Supervisors systematically grouped orders into waves. Orders traditionally came in a day or more in advance for the operations team to wave and plan resources accordingly. After this, replenishment was completed to ensure smooth processing of the wave, and picks were then executed. In automated DCs, the warehouse management system (WMS) or fulfillment system took care of waving and pick processing, and then handed the sort job off to the warehouse control system (WCS). This resulted in better visibility, enhanced replenishment planning, and increased labor planning. Ultimately, it ended in a more efficient operation where pick densities were increased and travel time reduced.
With the onset of ecommerce, the traditional waving model started to break down. With new orders coming in 24/7 and the market demanding same-day processing, operations could no longer depend on a firm cutoff the day before to plan orders.
Enter dynamic waves…
With dynamic waves, also called waveless processing or waveless order fulfillment, the system constantly releases and reprioritizes the order pool based on cutoff times, inventory levels, and resource availability. Waveless systems allow conditional business rules to dictate which orders should be available to the floor and when, along with their priority during certain time windows. Orders continue to flow into the system throughout the day, but the operation is no longer required to put them in a pre-defined wave.
 The Benefits of Going Waveless
The advantages of dynamic waves span far and wide. Here is a quick snapshot:
Improved throughput: Waveless order management avoids the "lulls" that typically occur as waves are finishing or starting. This maximizes throughput at all times.
Better resource utilization and labor management: Because the system is constantly releasing work on pre-defined rules, employees are never underutilized during the valleys between waves.
Upped productivity: An operator's tasks are assigned in real time as he or she proceeds through the pick path. Additional picks are completed without the need for a separate trip.
Exceeded customer expectations: As tasks are released and reprioritized in real time, the need to draw a line in the sand on which set of orders gets out that day is eliminated. Same-day delivery is achievable.
Beating the competition: The business can use the decreased order cycle times and increased customer satisfaction as a differentiator in the market.
Making Dynamic Waves in Your Supply Chain
To reap the benefits dynamic waves offer, supply chain professionals must tap into a WMS or fulfillment system with waveless order fulfillment embedded in it. Consider the following features:
A rules engine that controls the flow and priority of orders to the floor: This includes managing the number of orders in the active queue and their priority at any time based on configurable thresholds such as carrier and time window.
Continuous "re-evaluation" of picking queues: This includes real-time notifications to operators to adjust the number of units needed while en route as new orders arise. Additionally, this should pinpoint "hot items" located in multiple pick locations. This allows dynamic inventory replenishment or rerouting the pick to a new slot as needed to fit demand.
Real-time, actionable analytics: Due to the fluid nature of waveless fulfillment, real-time visibility of the workload throughout the operation is increasingly important. This includes a dashboard that illustrates where current labor allocation won't meet needed service levels or cutoff times.  It should be actionable, with the user being able to redirect operators to correct the situation as needed.
The present and future of unified commerce must consider the aftershocks that ecommerce has and will continue to make. Dynamic waves will provide the flexibility necessary for distribution centers to not only survive, but also thrive in today's dynamic supply chain landscape.
Craig Moore is Vice President of Sales, NA at HighJump.  He joined HighJump in 2011 and is responsible for the continued growth of HighJump's Supply Chain Execution solutions within its customer base and by working with new prospects.  Moore's previous roles in sales and sales management have allowed him to work with retailers, manufacturers, distributors and many other points of influence and impact within global supply chains.