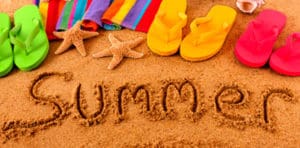 After weeks of seeing "last day of school" posts across social media, the day has finally come for me. And by me, I mean for my kids. In my quaint town just outside of Boston, we had a few more snow days than our neighbors. While my kids loved the extra sledding days at the time, they were certainly ready for school to come to an end. And now that school is officially out, it finally feels like "real" summer to me. That means more cookouts, more swimming, more lazy post-dinner neighborhood walks, more hiking, more biking and scootering, and most importantly, more family time. It also means the 4th of July is right around the corner. While I know the summer is going to go fast, I will certainly try to savor every minute of it. I hope you all can too.
And now, on to the news.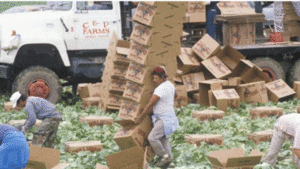 The Electronic Industry Citizenship Coalition (EICC) has launched a new initiative to tackle the root cause of forced labor in global supply chains. The Responsible Labor Initiative is a multi-industry, multi-stakeholder initiative that will address all aspects of a worker's journey. Statistics show that there are approximately 21 million people worldwide in a forced labor environment. The initiative's Advisory Group includes the International Organization for Migration (IOM), the Institute for Human Rights and Business (IHRB), The Fair Hiring Initiative (TFHI), Verité, the Interfaith Center on Corporate Responsibility (ICCR), CH2M, Intel, Walmart and other companies.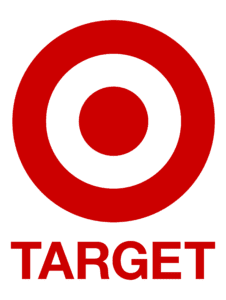 Target has officially launched a next-day delivery service geared to compete with Amazon. The service, named Restock, went live earlier this week around the Twin Cities and other parts of Minnesota. The program charges a flat fee on delivery of $4.99 per order, which is $1 less than Amazon's Pantry offering. Customers can select from more than 10,000 baby, beauty, personal care, food, pet and household products and choose as many as can fit into a box about the same size as a shopping cart. As they add each item, the website shows them how much more room they have left in the box, which is limited in weight to 45 pounds. Orders placed by 2 p.m. Monday through Thursday will reach customers' doorsteps by the next day.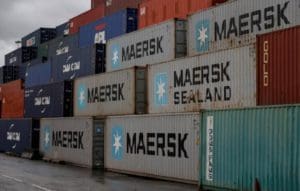 Shipping giant A.P. Moller-Maersk said a cyber-attack had caused outages at its computer systems across the world on Tuesday. This is the second large scale cyber-attack in less than two months to shut down large companies around the world. The latest attack targeted computer servers across Europe and India with a ransomware attack. This is a cause for concern, considering that Maersk handles one out of seven containers shipped globally, including 25 percent of all containers shipped on the key Asia-Europe route. The breakdown affected all business units at Maersk, including container shipping, port and tug boat operations, oil and gas production, drilling services, and oil tankers, the company said.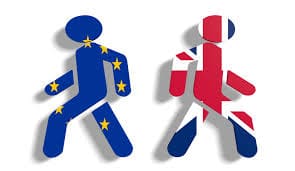 With Brexit discussions officially underway, Britain said it will maintain duty-free access to its markets for goods from 48 developing countries including Bangladesh, Sierra Leone, and Haiti. The government has said these countries would continue to benefit from tariff-free exports on all goods to the UK, with the exception of arms and ammunition. According to the government, around 20 billion pounds a year of goods were shipped to Britain from these developing countries, accounting for around half of its clothing, as well as a quarter of its coffee and other goods such as cocoa, bananas, and roses. Britain sees their departure from the EU as an opportunity to increase trade with these countries rather than step away from them.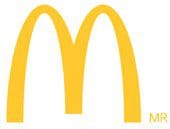 After a long wait, and pleas from the public, McDonald's is ready to launch home delivery in the UK. The company has already partnered with Uber in the US to test the delivery service in multiple markets. Now, they are taking the test to London, Leeds, and Nottingham. Users of the UberEats app that live within a mile and a half of certain McDonald's locations will be able to place an order through the app and have the meal delivered via bicycle or moped. McDonald's said its new service would be available from 7am to 2am, and customers are charged a £2.50 delivery fee by Uber, whatever the cost of their order.
As crowd-sourced delivery options continue to grow, Amazon is making plans in Japan to build a team of 10,000 independent couriers to offer same-day delivery service. The impetus continues to be less reliance on major couriers and parcel delivery companies. Amazon is estimated to ship about 300 million packages per year in Japan, which would represent just under 10% of the country's door-to-door parcel deliveries. In Tokyo, the epicenter of demand, private couriers will be organized by logistics company Maruwa Unyu Kikan. The company will take on Amazon's same-day delivery by organizing a team of independent couriers and outsourcing the work. Maruwa has already built a fleet of several hundred minitrucks, and aims to increase the number to 1,000 by the end of fiscal 2017. By fiscal 2020, the operation is expected to grow to 10,000 trucks and 10,000 drivers, handling same-day deliveries to major cities in the Tokyo region.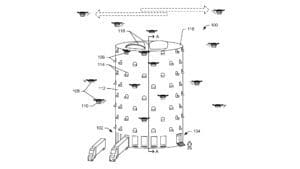 Amazon has filed another patent as it continues its research and testing of drone deliveries. The company's latest patent filing is basically a drone hive, with trucks delivering goods for the drones to deliver. The hives are tall, multi-level cylinders that would receive merchandise via trucks at the ground level. Robots would then load the items up onto drones which would depart and return through windows that run up and down the side of the hive. This solution would be ideal for urban areas, allowing Amazon to use drones to make same-day deliveries to crowded areas. Another week, another interesting glimpse into the future of Amazon.
And finally, cargo theft recording firm SensiGuard, formerly known as FreightWatch International, is warning truckers and logistics organizations of increased cargo theft during the July 4 holiday period. The firm says cargo theft was 120 percent higher during the July 4 weekend in 2015 and 2016 compared with the rest of the year.Because July 4 falls on a Tuesday this year, SensiGuard says many facilities will be closed on Monday, July 3, extending the weekend and resulting in trucks being parked for longer periods of time. The average loss value during the last two years for the July 4 weekend was $365,453 per theft.
That's all for this week. Enjoy the 4th of July weekend and the song of the week, School's Out by Alice Cooper.