I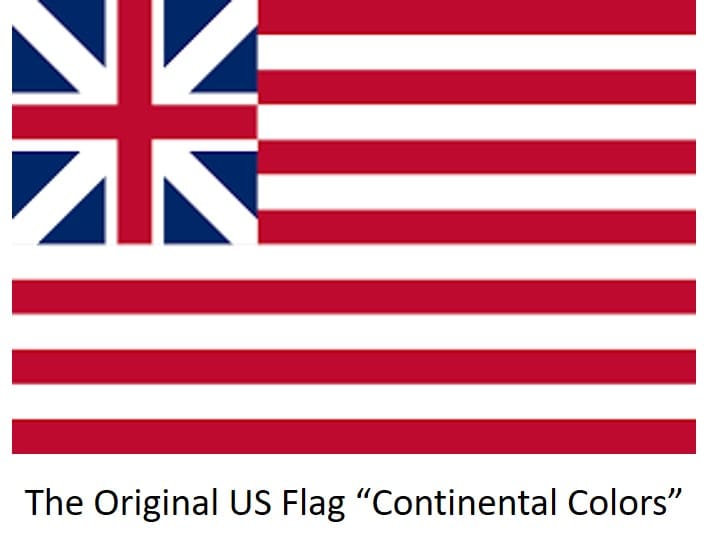 hope everyone in the US had a happy 4th of July holiday. Earlier this week I learned a couple new fun facts about US Independence Day. First, I considered buying a US flag that had thirteen white stars on a blue background and 13 red and white stripes representing the 13 colonies that became the original 13 United States of America. I thought it would be appropriate to fly the original US flag on Independence Day. It turns out that this flag format was not adopted until The Flag Resolution of 1777, which is celebrated on Flag Day. The first national flag of the United States is actually a design I did not recognize. This flag is known as The Continental Colors or the Grand Union Flag and contains the British Union Flag in the canton. Secondly, the Continental Congress actually voted to declare independence from Britain on July 2nd. John Adams thought July 2nd would be the date of celebration. It turns out that July 4th, the date listed on the Declaration of Independence, is the date that is celebrated as Independence Day.
And now, on to the news.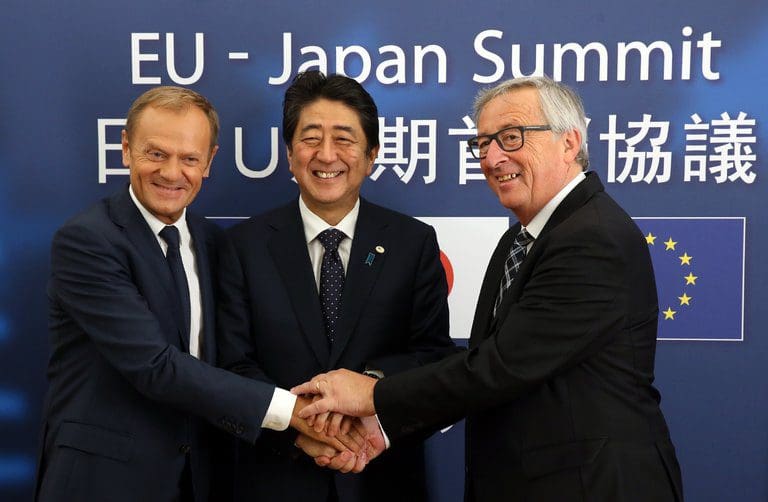 The EU and Japan reached an agreement yesterday "in principle" on the main points of the EU-Japan Economic Partnership Agreement.  Central to the agreement is an EU tariff reduction on Japanese made cars and a Japanese tariff reduction on European agricultural products, with cheeses, wines, beer, and pork noted in the European Commission press release. In addition, EU Geographical Indications (product names that must come from the given region to use the name) like Münchener Bier and Polska Wódka will be protected in Japan in a manner similar to their current protection in Europe. The agreement will also open the Japanese national railway sector to EU companies. Logistics services are also addressed. Specifically, the agreement will level the playing field for postal and courier services and international maritime services.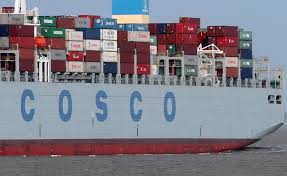 COSCO Shipping announced that it expects net income for the first half of the year to be about $272 million. But COSCO's net income isn't the point of general interest. Rather, the statement that the earnings are being driven by an improved shipping market is good news for the logistics industry. COSCO said that freight rates from container shipping have increased year-over-year, and container volumes have increased 34.7 percent from the fourth quarter of last year.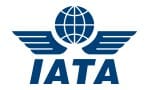 The International Air Transport Association's (IATA) latest figures show that demand for air cargo in May increased 13 percent in May, substantially higher than the five year average growth rate of 3.8 percent. This growth is consistent with an uptick in global trade. There are some indications, such as the inventory to sales ration, that the cyclical growth pattern has peaked. However, air freight volumes are still expected to grow by 8 percent in the third quarter of 2017. Regional air cargo volume growth rates for the month of May were as follows: Asia Pacific increased 11.3 percent, North America increased by 13.9 percent, European increased by 15 percent, Middle East increased by 10.2 percent, and Latin America increased by 6.7 percent.
DHL Germany has creatively deployed a fleet of e-bikes to supports its last-mile logistics services.  The fleet includes an impressive 10,500 pedelecs and 2,500 StreetScooters. It was just about 10 years ago that I thought the days of bike messengers had gone the way of the hoola-hoop. But like the role of the post office, bike delivery in urban areas has found a new growth engine in climate consciousness and the e-commerce fulfillment boom.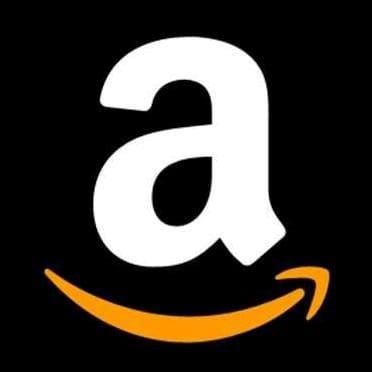 Amazon continues to expand its fulfillment operations, and with it, continues to increase its logistics staff. The company announced plans to open its first fulfillment center in the state of Utah, which will be located in Salt Lake City. The fulfillment center will span more than 855,00o square feet and is expected to create over 1,500 full-time jobs. The facility will fulfill small items such as books and small toys.
That's all for this short 4th of July week. Enjoy the weekend and this week's video, Independence Day by Martina McBride.