In 2010, a global manufacturer of garments and other products embarked on a Lead Logistics Provider (LLP) relationship with a leading European service provider. An LLP relationship, also known as a 4PL arrangement, is one in which a managed services firm is selected to manage other third party logistics (3PLs) firms, particularly surrounding the outsourcing of warehousing and transportation. What made this arrangement unusual was the scope of the coverage – it covered not just global warehousing and transportation, but demand and inventory management as well. When companies want to improve their inventory optimization, it is far more common for them to buy supply chain planning software. Outsourcing logistics can improve service and save money.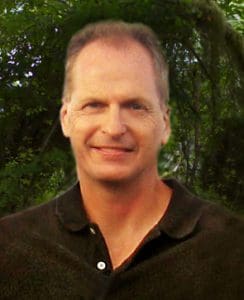 A Garment Manufacturer's Case Study
The LLP arrangement was focused on a business unit that made low priced, protective garments that are difficult to tear, and allows water vapor to pass through but not liquids. These disposable, one-time usage garment are worn by mechanics, oil industry workers, painters, insulation installers, and other messy and potentially hazardous tasks.
This global business sells thousands of stock keeping units (SKUs) to both end users and distributors.  This was a very different kind of supply chain than their other divisions which generally focused on business-to-business sales.
This is also a dynamic supply chain. While the base demand is fairly predictable, demand can spike when an event like an Ebola or Avian Flu outbreak occurs. Even nuclear disasters, like occurred in Japan, can lead to demand spikes. A supply chain manager at the company explained to me, "With Ebola, demand spiked 3X over several months. With other kinds of events, like the Gulf Oil Spill, it is more common to see a regional 2X spike that lasts a month."
From a service perspective, the company believes it is imperative to be able to meet these demand spikes if they want to continue to be the preferred supplier in this market. Their supply chain manufacturers the chemically treated fabric in North America and Europe, but the final assembly of garments is done in various nations in Asia to meet base demand; but there is also near shore final conversion in Latin America and Europe to help provide agility.  In all, there are 30 converting locations.
For the base demand, Ocean shipping is used. Other modes can be used to meet demand spikes, and the fabric can be borrowed from one region to help meet unexpectedly high demand in other regions.
To provide effective inventory optimization, the LLP's consultants did a network design where they analyze where raw materials should be stored and where the fabric should be converted into final products. This analysis factors in service level targets, logistics costs, and duties and tariffs. Because duties can change at any time, this a dynamic, ongoing exercise.
Where the relationship is unusual is that the company allows direct integration between their sales systems and the LLP's supply chain systems. "Our LLP has access to our actual demand signal, what is sold where, and the variability of those sales," the manager explained. They know our sales targets and "where all the material in the network is. There is full connectivity to our systems to track and monitor."
"Companies are protective of their customer base," the manager pointed out.  "Quite rightly!  Some companies would consider it a risk to share sales information with consultants.  Trust is extremely important if you want to fully optimize your supply chain. It needs to be established up front."
This direct connectivity allows the LLP to forecast final demand across many segments, as well as determine where and how much of the various raw materials, the fabrics, should be in designated locations around the world.
The more traditional services offered by this Lead Logistics Provider allows them to hit service levels while reducing logistics costs. As one of the world's largest 3PLs, "Our LLP is in a better position to sense changes in the external shipping environment then we are. They can say to us 'we know you have this high-volume lane, this is what we suggest to keep lane costs down and the service level right.'"  Further, this supply chain professional explained, there is a detailed plan to accommodate regional demand spikes. More expensive lanes, with faster delivery capabilities, can kick in if demand spikes.  "We have a strategy for any event by region.  The response strategy is all ready to go."
This company has achieved a good ROI from this arrangement.  While demand has grown steadily over the last ten years, their end-to-end supply chain costs inclusive of manufacturing, warehousing, shipping, and duties, has remained flat. Further, "if we'd had the same network as 10 years ago, we would be carrying twice the inventory. But we've limited inventory growth to 1.2-1.3 X purely based on optimization," the manager said.
When I asked this supply chain practitioner for some concluding thoughts, he said one of the key drivers of success was that they did not treat this as a consultancy relationship but as a partnership.  "The ideas have grown through ongoing discussion. It has been very collaborative, very organic." And the company has been able to dynamically change their supply chain to meet an always changing external environment.