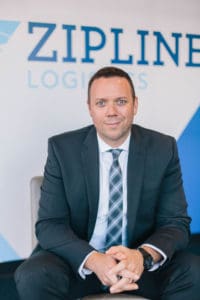 The long-predicted shift in the transportation market is currently here. We started to see pricing change as early as June 2017, then rates were sparked by the July 4th holiday, exacerbated by recent hurricanes, and prolonged by a "perfect storm" of looming regulations, shrinking capacity, and driver demands.  Companies need the right transportation strategy to deal with this shift.
September 2017 has been a particularly interesting time. Rates for spot market freight are at a 2-year high, as reported by DAT Solutions. Will this across-the-board rate increase last? Predictions range.
With so much uncertainty, how should shippers respond?
Weather the Storm
The spike in rates is certainly, in part, a result of hurricane impacts, and might just be a reflection of seasonality. Some argue that the market will settle down soon. Whether that takes two weeks, two months, or doesn't happen at all, is yet to be determined.
In this case, your strategy may be to maintain previously planned procurement dates and contract agreements. If things level back out, you might be able to avoid price hikes, but you may pay for it later when new contracts are negotiated.
Rethink Routing Guides
If you're using a routing guide, and it's failing you, you might need to rethink your entire transportation approach. Paying bottom dollar and playing a price game in this new market won't work for most shippers.
Decreased acceptance ratios for established routing guides points out that your carriers aren't partners, and instead are just transactional service providers. A price player may take your loads, but if they can't make a profit on a shipment, won't move it. They likely won't tell you why they can't move it, or give you advice on how to improve the situation, but will instead drop the order or fail to show up, leaving shippers frustrated and without answers. We're hearing "Freight Horror Stories" that mimic these extremes. Market shifts often showcase the true colors of carriers and 3PLs.
Focus instead on the carriers who are upping communications, going above and beyond, and helping shippers navigate the new market. Quoting multiple providers for every load may save some money, but will more likely slow things down and put shippers at a disadvantage.
Work Alongside Partners
Fortunately, many shippers do have partners they can rely on during extreme shifts. Instead of scrambling to get orders covered, they can have honest conversations about price changes and make improvements to their freight so it's more appealing/competitive to carriers.
This too could be considered "weathering the storm," but for those without contracts in place, working with and not against transportation providers will yield best results.
Regardless of which strategy is chosen, we're coaching shippers to be flexible with appointments and accommodating to trucks. Even if things balance themselves out in coming weeks or months, they are still tight in the interim.  Carriers aren't willing to meet the same demands they were a few months ago. They have other options at their fingertips.
No matter what strategy you choose, talk to your current logistics providers first. This isn't an easy time for anyone in transportation, and honest conversations can help to strengthen partnerships or uncover the need to try a different approach.
Andrew Lynch is co-founder and president of the Zipline Logistics, an award-winning North American 3PL that specializes exclusively in the transportation of retail consumer goods and food and beverage products. Starting his career in carrier procurement and management within a Fortune 100 logistics company, Lynch has held positions of responsibility in all areas of third party logistics. He is currently responsible for relationship management, data analysis, organizational alignment, and overall strategic direction for his company and its client base.