In yet another impressive comeback, the New England Patriots topped the Jacksonville Jaguars 24-20 in the AFC title game to move on to their 10th Super Bowl, and 8th in the Belichick – Brady era. They will meet the Philadelphia Eagles, who crushed the Minnesota Vikings 38-7 in the NFC title game, a week from Sunday in Minneapolis, MN. Logistically, hosting the Super Bowl is no easy feat, given everything that goes into it. The extra week gives the NFL ample time to get everything ready for the game and halftime show. It also gives media outlets enough time to get equipment and personalities to Minneapolis, as well as dissect both teams and stir up controversial stories to be used as bulletin board fodder. It also gives the teams enough time to rest, heal, and prepare for an unknown entity. However, for the fans, the extra week is just another week of waiting, and getting really tired of all the hype. At least we only have to wait 9 more days. And now, on to this week's logistics news.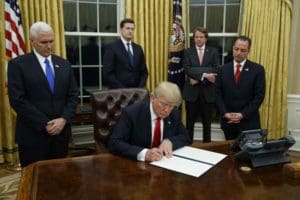 President Trump has taken his first major action of the new year on foreign trade by imposing a tariff on imported solar panels and washing machines. The move is not a huge surprise given his campaign promises of getting tougher on imports. The new tariffs include a 30 percent tax on imported solar panels, which mostly come from China, and a 20 percent tax on washing machines, which mostly come from South Korea and Mexico. The tariffs will be in place for three years, and then will taper down. It didn't take long for the effect to be felt by consumers though, as LG has already announced that it will raise prices on washing machines due the tariff. The average price increase for LG washing machines will be about $50.
Speaking of President Trump, one of his first moves upon election was to pull the US out of the Trans-Pacific Partnership (TPP). This was a move everyone knew was coming, but still did not sit well with the other countries involved. They vowed to re-work the agreement without US involvement. According to Japan's economy minister, the eleven nations will sign the new TPP in Chile in March. The deal is especially important for Canada, as it is trying to diversify its exports, given the tough negotiations surrounding NAFTA. The eleven countries that make up the TPP are Australia, Brunei, Canada, Chile, Japan, Malaysia, Mexico, New Zealand, Peru, Singapore, and Vietnam.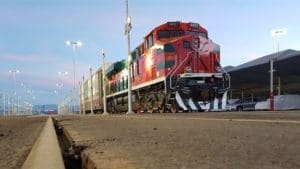 French train maker Alstom has announced plans to test an automated freight train later this year. The test will take place in the Netherlands as part of an agreement with Dutch infrastructure operator ProRail and Rotterdam Rail Feeding (RRF). The train will travel across 100 kilometers (62 miles) of tracks without driver intervention from the Rotterdam Harbor district to CUP Valburg in the eastern part of the Netherlands. Automatic Train Operation (ATO) system will automate the driver's tasks while he/she supervises the trip.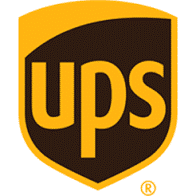 The Teamsters union is in high-stakes contract talks with UPS this week. First up on their list of demands – no drones or driverless trucks to make deliveries. The two parties are currently re-negotiating a collective bargaining agreement, which expires in July, and covers around 260,000 UPS employees. The Teamsters union delivered an 83-page document updating the prior agreement to UPS earlier this week. Among the other demands are the elimination of late-night deliveries and the addition of another 10,000 workers. Both sides declined to comment on the negotiation.
The flu season has hit the US particularly hard, and earlier than normal, this year. This is due to the ability of this year's strain, H3N2, to mutate and attack aggressively. The flu outbreak has highlighted a major flaw in the US medical supply chain: the reliance on equipment and medicine from abroad or a single supplier. Notably, the supply of IV saline bags which help keep patients hydrated is drying up, as the majority of these bags are manufactured in Puerto Rico, which is still recovering from Hurricane Maria. Forty-three percent of saline in the US comes from Puerto Rico, and the US was already running below optimal levels of saline when Hurricane Maria hit.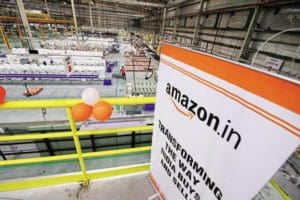 Amazon India is rapidly increasing its use of machine learning to reduce product returns, improve the efficiency of product deliveries, provide more relevant search results, and improve other areas of its business. While Amazon has been slow to use machine learning in India, it is making up for lost time due to "India-specific" problems and difficulties in e-commerce. One example is address quality. In India, many addresses are unstructured; machine learning enables Amazon to identify when addresses are complete and how to best deliver items to that specific address or neighborhood in general. This will allow drivers to make more accurate and timely deliveries.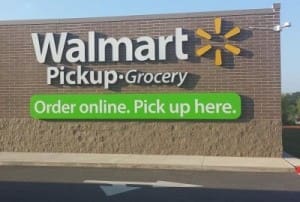 With online grocery shopping to grow, Walmart has filed a patent that will allow customers to see fresh items before placing an order. The patent is named "Fresh Online Experience," and lets customers look at individual fresh items, such as produce, bakery items, and deli/butcher items, remotely before making a purchase. Once the customer approves the item, an "edible watermark" can be added so the customer can see that it is in fact the item they wanted when they pick up the order. This patent can alleviate the problems of grocery returns or refusals based on the condition of fresh items. It can also help to bring in a new set of customers that have been hesitant to buy groceries online because they like to inspect individual fresh items.
And finally, Whole Foods is facing a crush of food shortages in stores that has left many shelves empty, and in turn, customers angry. Many customers have been blaming the shortage on Amazon's purchase of Whole Foods, and the resulting increase in shopper traffic and online shopping orders. However, Whole Foods employees have pointed out that the shortage is due to a new inventory management system called "order-to-shelf." In this system, store associates often skip the stock room and bring items directly from delivery trucks to the shelves. The positive aspect is that it has caused less spoilage in stock rooms, reduced costs, and allowed associates to be more customer facing. However, the result has also been empty shelves, angry customers, and discouraged employees. It will be interesting to see if Whole Foods revamps its inventory management strategy after this.
That's all for this week. Enjoy the weekend and the song of the week, Tom Petty's The Waiting.