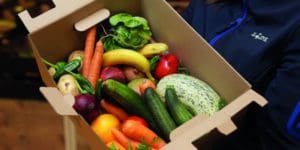 Food waste and its impact on supply chains and the environment has been a hot topic lately. Tesco has scrapped "best by" dates on packaging to reduce waste, and Circular Systems is pioneering new tech to convert food crop waste – like banana peels and hemp stalks – into wearable fibers. Two more companies are stepping up their part to reduce food waste. Lidl is running a test by selling boxes of "wonky" fruits and vegetables for a discount as part of a food waste reduction initiative. A 5 kg box will be sold for £1.50 across 122 of its UK stores, with unsold boxes going to charity. If the trial goes well, the company will roll it out to all of its stores, which could save 10,000 tons of waste a year. Researches at Virginia Tech have created innovative "slippery" plastic packaging designed to minimize the food waste commonly left behind in condiment, dairy, and beverage packaging. These small amounts of food contribute to the millions of pounds of food that Americans throw away every year. It is certainly good to see these efforts being put forth to reduce food waste. And now, on to this week's logistics news.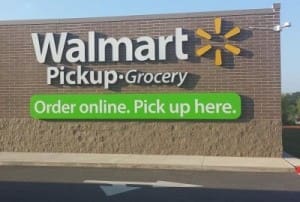 Walmart is making another big move in its grocery pick-up operation. This time, the retail giant is partnering with Massachusetts-based Alert Innovation to use its Alphabot robot to pick grocery items. Alphabot uses autonomous mobile carts to gather shelf-stable, refrigerated, and frozen items from a high-density storage system. These items are then delivered to store associates to fulfill online orders. While the robots are picking these items, store associates can navigate the store to select fresh produce and meat for the customer. The whole operation takes place at the back of the store, out of the eye of the customer. Walmart is preparing to launch a test at its Salem, NH supercenter later this year, with a 20,000 square foot extension planned to house the system.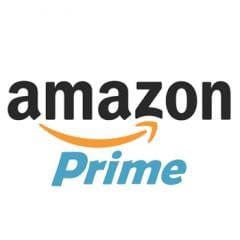 Amazon is also making changes to its buy online pick-up in store grocery business. Earlier this week, the company announced that it is cutting the time of grocery pick-up at Whole Foods from 60 minutes to 30 minutes. Using the Prime Now app, customers can pre-order groceries from their local Whole Foods and park in a dedicated parking spot where a store associate will deliver the groceries directly to the car. Amazon is still offering the 60-minute pick-up window for free, as long as the grocery bill is at least $35; however, the 30 minute timeframe has a $4.99 fee associated with it. Customers can also add additional groceries to their list using Alexa. The initiative is starting in Sacramento and Virginia Beach before it rolls out to more cities throughout 2018.

BluJay Solutions has agreed to acquire Grosvenor International Systems, a leading provider of customs and compliance solutions to the UK and European markets. BluJay is built on its Global Trade Network, which consists of transportation, warehouse, compliance, commerce, network, and logistics-as-a-service, and connects over 40,000 shippers, carriers, forwarders, and technology partners. According to BluJay CEO Doug Braun, the acquisition is designed to bolster the company's position in the European market. BluJay's Chief Product Strategist Doug Surrett added that "the pace of change in global trade is incredible. Brexit is a serious concern for our Global Trade Network community. Adding Grosvenor's solutions to our portfolio will help ensure compliance and productivity regardless of Brexit's final outcome."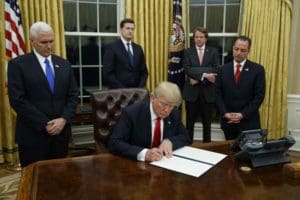 As I wrote about a few weeks ago, the trade war between the US and China is escalating. In the latest round, China is preparing to retaliate with tariffs on about $60 billion worth of US goods. The import taxes would range in rates from 5 percent to 25 percent. There are four lists of goods, one for each of the rates proposed. Many of the goods are agricultural-related, with others on various metals and chemicals. China declared it will impose these new tariffs if the US places more tariffs on Chinese imports, which President Trump is considering. Trump is weighing whether to raise proposed tariffs on $200 billion of Chinese goods to 25 percent from the 10 percent rate his administration is currently planning.
While the summer isn't even over yet, planning has begun for the holiday season. In good news for consumers, FedEx has announced that it will not charge customers extra fees for most packages delivered during the peak delivery timeframe of November 19 to December 24. However, the company will charge $3.20 for packages that need extra handling and $27.50 for oversized packages. A $150 surcharge will apply to an unauthorized package at the package delivery company's US and international ground business. FedEx's chief rival, UPS, announced last year that it would raise surcharges for most residential packages for the 2018 peak season. UPS has already begun charging $150 to handle oversized packages and pallets.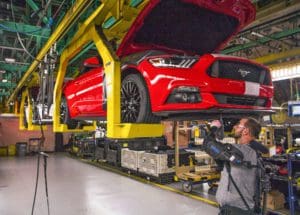 Last year, I wrote about exoskeletons and their impact on warehouse safety. In the article, I mentioned that companies were looking to exoskeletons to reduce work fatigue. Ford has been testing exoskeleton vests built by Ekso Bionics at two plants in in the Dearborn, MI area for 16 months and is now planning on expanding their use of the EksoVests to 15 assembly plants worldwide. The exoskeleton vest doesn't have a motor or battery pack to make its wearer stronger. Instead, it's a mechanical device that offers passive arm support from 5 to 15 pounds. The vests are used by those workers that are constantly lifting their arms over their head; the higher they reach, the more support they are given. While the expansion still represents a relatively small portion of its assembly line workers, it is the first step in what Ford sees as a long-term solution to help worker fatigue and improve productivity.

And finally, what was a previously unnamed blockchain collaboration between Maersk and IBM now has an official name and 92 participants. The blockchain platform, dubbed TradeLens, has orchestrated 154 million shipping events in ports around the world and is growing at a rate of 1 million per day. The shipping companies in the collaborative account for more than 20 percent of the global supply chain market share, serving more than 230 marine gateways around the world. It will be interesting to see how this collaboration can grow.
That's all for this week. Enjoy the weekend and the song of the week, Waste by Phish.