The Connected Commerce Economy Has Changed How Inventory Is Handled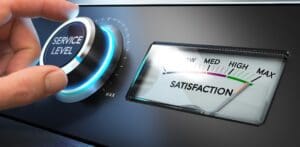 The proliferation of digital, not just as a technology but as a connected commerce economy, has had a profound and unexpected effect across the supply chain. Everyone expected that digital technology would make connected commerce faster and more efficient, but few people anticipated the added inventory management complexities that have been created.
Connected commerce has affected change at every echelon of inventory asset management. The ability to shop anywhere at any time ­– combined with in-store fulfillment options like buy online, pick up in-store – has created new opportunities for brands, leading to the rejuvenation of the retail store. As a result of the connected commerce evolution coupled with the exponential increase in promotional events, the modern retailer is wreaking havoc on wholesalers. There is a greater focus on meeting customer demands, and wholesalers will now have to embrace a new set of capabilities to fulfill their role in delivering on the customer value chain.
In this article, we'll take a closer look at the effect of connected commerce on wholesalers and why they need to develop a customer-centric inventory optimization strategy to improve service levels for their large, tier-one customers.
The Unavoidable Change
The term "customer-centric inventory optimization" may sound nebulous for wholesalers, but inventory optimization is prevalent amongst their customer base. Retailers have been leveraging technology to fine-tune their inventory management for several years. And the science of optimization technology has gotten better in the last few years. As a result, omni inventory optimization has been the lynchpin of the retail store revolution, counteracting the "Amazon Effect." Retailers are using cutting-edge demand forecasting and inventory optimization to improve accuracy and to prescriptively locate products in stores to deliver the optimal end-user experience – while also orchestrating inventory to maximize profitability. These decision-enablement solutions utilize advanced data science in machine learning and artificial intelligence to efficiently balance inventory with demand, regardless of channel.
Wholesalers are at the threshold of their optimization journey. Many have implemented strategies to manage service levels – inventory segmentation – to support their key customers' changing business models, but these strategies are not enough. The accelerated pace of change requires a more sophisticated approach in distribution networks to manage the execution of the customer value chain and meet demand, without having too much or too little inventory.
Wholesalers must implement a strategic inventory management solution to facilitate replenishment for their tier-one customers. That, in a nutshell, is a customer-centric approach to key customer management. It is the ability for a wholesaler to prescriptively anticipate the unpredictability of key customers' selling channels, develop replenishment strategies and then accurately forecast demand – even when it is driven by proliferated promotional events. This gives wholesalers the ability to orchestrate a customer-centric replenishment service levels and execute it seamlessly while keeping inventory carrying cost low.
Over the past few years, there has been increasing interest in suppliers having a more sophisticated, interconnected inventory management network. Retailers and other wholesaler customers have been optimizing their distribution and fulfillment models to closely align with their consumers' demand and buying behaviors.
Walmart executives recently outlined the company's plans for tightening the demand, supply and replenishment cycle. To keep inventory low and shelves stocked in its battle with Amazon, Walmart has raised expectations for its suppliers. Now, the company will penalize suppliers for missed deliveries; they will be required to deliver full orders within a specified window, 85 percent of the time or face a fine of three percent of the cost of delayed goods.
Industry experts believe Walmart's strategy is optimization centric. Walmart wants to order more frequently, but in smaller quantities to balance on-hand inventory against stock-outs.
Balancing Demand, Supply, and Replenishment with Customer-Centric Inventory Optimization Strategy
To balance demand, supply, and replenishment in the connected commerce environment, where customers orders are driven by multiple channels, a customer-centric approach gives wholesalers an entirely new way to forecast demand by customer and/or SKU. The wholesaler gains insight into critical data that helps them isolate, identify and analyze the order patterns that have the most significant impact on inventory to proactively plan its replenishment strategy.
Retail has changed, and now wholesale must do the same.
Rob Nugent has 14+ year experience as a technology sales and marketing manager. He is currently a Senior Product Marketing Manager at Manhattan Associates and is responsible for developing the strategic product marketing direction for Demand Forecasting and Inventory Planning solutions suite. As the platform evangelist, Rob develops and launches customer insights, go-to-market plans, and product messaging. He has a BS from Adelphi University and an MBA from Penn State.