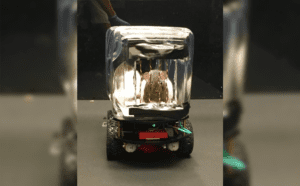 Over the years, rats have shown an ability to navigate a maze in search of food. Well, it turns out that rats are becoming a bit more sophisticated. Recently, a group of rats at the University of Richmond in Virginia have mastered the ability to drive miniature cars to collect food. For the experiment, the rats were given custom-made vehicles, which were constructed out of a plastic food container with an aluminum floor and a steering wheel made of three copper bars. When the rats stood on the aluminum floor and touched their paws to the copper bars, an electrical circuit was completed, moving the car. The group of rats were trained to navigate direction, which required them to grip the left, middle, or right bars. The researchers said the rats were able navigate the car, which seemed to be relaxing. Then again, who isn't relaxed on a good road trip. And now on to this week's logistics news.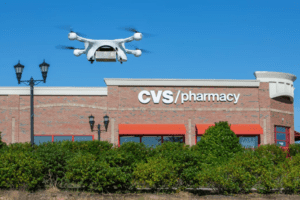 Two weeks ago, I mentioned that UPS was partnering with CVS Health, Kaiser Permanente, University of Utah Health, and AmerisourceBergen to make drone deliveries. On Tuesday of this week, UPS and CVS announced that they completed the first commercial medical prescription drone delivery in the US under a Federal Aviation Administration-approved program. A Matternet M2 drone finished two short, autonomous flights to customers' homes near a CVS store in Cary, North Carolina. The prescriptions were lowered to their destinations via a cable while the drone hovered about 20 feet above each address. UPS said one of the packages was delivered to a customer with limited mobility, which makes it difficult for them to make the trip to a nearby store. While UPS declined to say the length of the trips, it said they were both within the line of sight of a UPS drone operator who was on hand to take over the flights if needed.
Speaking of UPS, the company expects a 26 percent jump in returns this peak return season. UPS projects returns will peak on January 2 with 1.9 million returns, representing a 26 percent bump from the peak return day in 2018. For 2019 peak season, the date of "National Returns Day," as UPS calls it, may have shifted back to after Christmas Day, but the bulk of the volume is still before the big day. The carrier projects more than one million returns per day from December into early January with the pace nearly doubling in the week up to Christmas.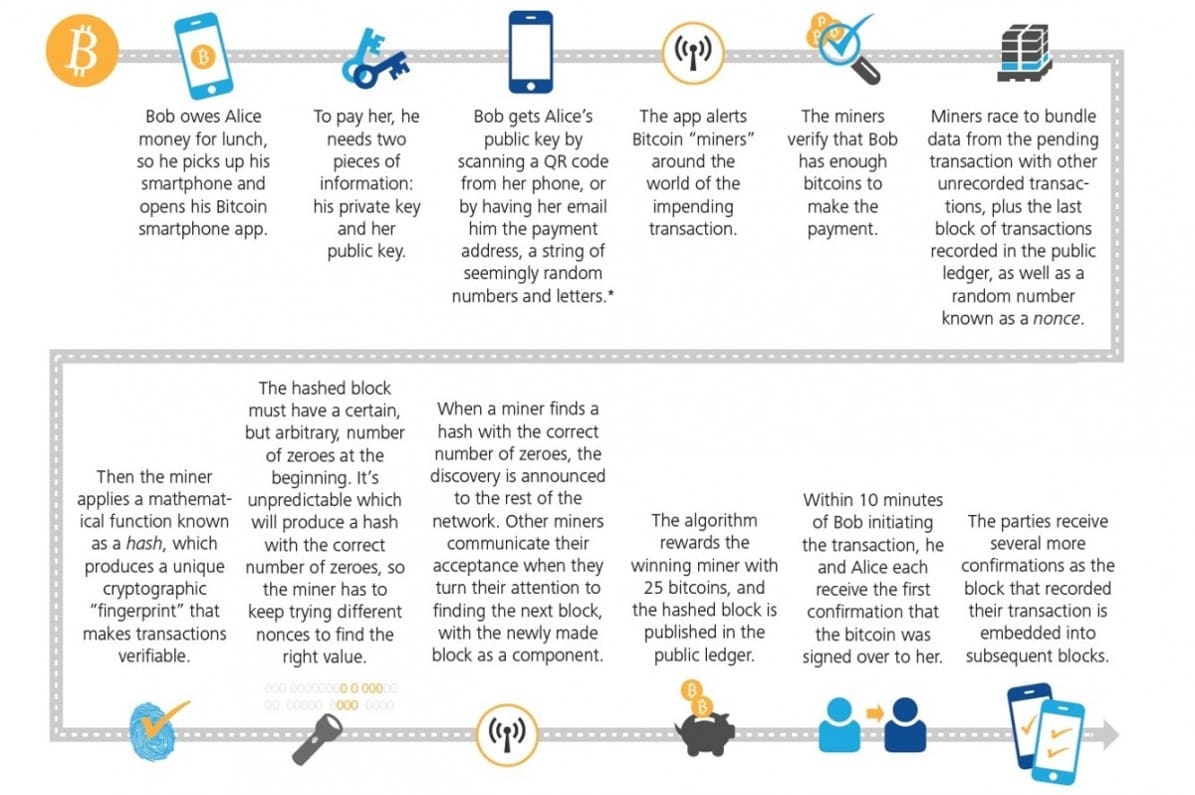 Coca-Cola is looking to significantly expand its blockchain efforts. Coke One North America (CONA) says its pilot project with software provider SAP is now set to be expanded from two to 70 of the manufacturers that deliver Coca-Cola bottles daily. With the blockchain project, all manufacturers can access a permissioned blockchain containing each other's orders, capabilities, and requirements. This means that if a bottle maker is short of stock for a looming order, the network quickly provides options for filling shortfall. Coca-Cola's prime competitor PepsiCo also conducted a blockchain trial that the firm claimed in May had raised efficiency by 28 percent. Dubbed "Project Proton," the supply chain trial was run on Zilliqa's blockchain platform.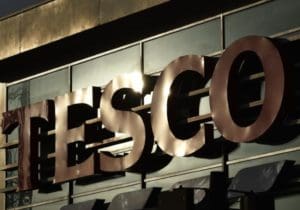 Sustainability continues to be a hot topic in the supply chain. Tesco is making a bold move in its sustainability initiatives. The company has announced plans to remove one billion pieces of plastic from products for sale in UK stores by the end of 2020, saying that if packaging cannot be recycled it will no longer be a part of its supply chain. Tesco has outlined its aims to reduce excess use of plastic wherever possible and said that where it cannot be removed, such as its use to prevent spoilage, it would work with suppliers to reduce its use to an absolute minimum.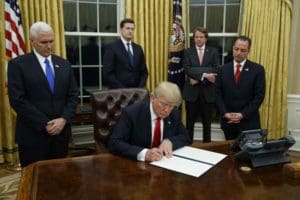 As the ongoing trade war escalates and trade talks continue, this latest news could throw a monkey wrench into the plans. China has won the World Trade Organization's (WTO) permission to impose $3.6 billion in sanctions against the US in a case that predates the tariff war. In May 2017, the WTO said in an appellate ruling that the US must modify its anti-dumping regime. Beijing asked for permission to retaliate against $7 billion in US goods. In January this year, the WTO gave the US Commerce Department 8 months to modify its anti-dumping methodologies or face the prospect of Chinese retaliation. The damages awarded are the third highest in WTO history.
As Amazon prepares for the holiday season, it has expanded the list of items eligible for same-day and next-day delivery options. According to a recent Deloitte survey, 85 percent of shoppers prefer free shipping to fast shipping. Amazon is taking notice and has expanded its free, one-day delivery to Prime members to over 10 million items. As part of the broader strategy to reduce fulfillment costs, Amazon also allows Prime members to choose to have all their gift orders arrive on the same day.
A federal jury Monday awarded $93.6 million to the former operator of the Port of Portland's container terminal, finding the dock workers union sabotaged shipping traffic and caused productivity to plummet through years of labor slowdowns and stoppages. The Philippine-owned ICTSI Oregon, which signed a 25-year lease in 2010 to operate Terminal 6, left the port in March 2017, idled by the labor strife it says the International Longshore and Warehouse Union and its Local 8 chapter encouraged. That marked the effective end to the frequent use of Oregon's only container terminal accessible by large ocean-crossing cargo vessels. The verdict followed a two-week civil trial before US District Judge Michael H. Simon in Portland and years of protracted disputes in court and before the National Labor Relations Board
That's all for this week. Enjoy the weekend, and the song of the week (which is one of my favorite road trip songs ever), Jessica by the Allman Brothers Band.