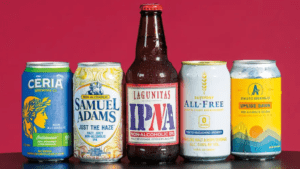 As the saying goes, new year new you. And for many people that means making significant changes on January 1. An emerging trend over the last few years has been "dry January" where people abstain from alcohol for the first month of the year. For the makers of non-alcoholic beer, wine, and spirits, this is great for business. It used to be that there was only 1 type of non-alcoholic beer, which was an overly bitter and generally tasteless alternative to the real stuff. But the market has exploded in recent years, with craft breweries making non-alcoholic beer in just about any style you can imagine. NielsenIQ's data shows the market for nonalcoholic beer, wine and spirits grew more than 20 percent last year, and more than 120 percent over the last three years. The market now sees almost $400 million in annual sales. And these alternative brews apparently taste like the real deal. I'll cheers to that. Welcome back to the Friday news roundup, where we are excited to bring you all the logistics news you've been craving. And with that, let's get to the news.
Amazon's Jeff Bezos boldly declared nine years ago that in just a few years, last mile drones would be delivering packages across the country to customer's front doors. While his claim was a few years off, Amazon continues to push its drone research and development. The company  announced last year that Amazon Prime customers in Lockeford, CA, will start receiving package deliveries by drone by the end of 2022. Well, the wait is finally over. On December 22, the first deliveries from new sites in Texas and California were made, according to David Carbon, Vice President of Prime Air at Amazon. Amazon worked with the Federal Aviation Administration and local officials in both locations "to obtain all necessary authorizations to conduct drone deliveries and will continue with that collaboration into the future as we look to expand the service." The Amazon drones have a sense-and-avoid system that will enable operations without visual observers, allowing them to operate at greater distances while reliably avoiding other aircraft, people, pets, and obstacles. An FAA environmental assessment of drone services in College Station found "no significant impact" and said the service would not "affect the quality of the human environment."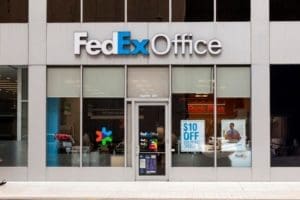 FedEx will offer customers an easier returns process, featuring wider access to a network of locations for dropping off unwanted goods using a simple QR code. While FedEx has worked with many mass retailers on this solution in the past, it now offers hassle-free returns for small to midsize businesses. "Customers will buy five items and return one, but when they package the one item, they use the same box the five items were originally shipped in," explains Ryan Kelly, vice president of e-commerce and alliance marketing at FedEx. "This creates a higher shipping cost and is not as environmentally friendly as shipping the one item back in a smaller package or as part of a consolidated return." Retailers have found that consolidating returns can increase efficiency and reduce costs by using fewer supplies and less labor to pack and ship the products. Ground transportation's consolidation process also generates fewer carbon emissions and leaves a smaller environmental footprint than shipping individual items back to retailers.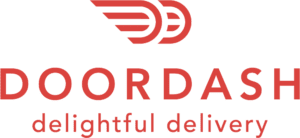 Speaking of returns, DoorDash is launching a new "Package Pickup" offering that lets users request a delivery person to pick up their prepaid package from their home and drop it off at a UPS, FedEx or USPS location. The company began piloting this feature in March 2022 as part of a small beta test and is now officially rolling it out. For a fee of $5 for standard users or $3 for DashPass members, users can get up to five packages picked up and dropped off in the same order. To get started, you need to select the Packages hub on the top of the DoorDash homepage and select the carrier that corresponds to the package you're returning. Or, you can type "package" into your search bar. Then, you need to get your packages ready and attach a prepaid shipping label to them. If you have a shipping QR code, you can send the QR code directly to your delivery person in the DoorDash app. Your delivery person will send you a confirmation photo after dropping off your package at the designated store.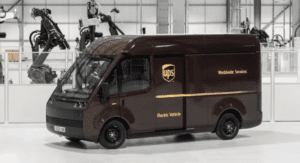 In an unprecedented move, UPS will impose U.S. residential delivery surcharges beyond the peak delivery season instead of letting the levies fall away in mid-January. The Atlanta-based carrier has also done away with the word "peak" in its description of surcharges and will now just call them "demand" surcharges. The carrier's rationale is that the two words can be used interchangeably. In a statement, UPS said the surcharges "help protect our network and ensure UPS receives appropriate compensation for additional costs to maintain our high-quality service against the backdrop of dynamic market conditions." The company may be looking to offset the expected hit to its labor costs when it negotiates a collective bargaining agreement with the Teamsters union, which represents about 350,000 UPS employees. The current contract, which took effect in 2018, enabled UPS to skirt the significant labor-cost inflation that has befallen, among others, the ground-delivery operation of FedEx. Teamster General President Sean O'Brien has vowed to achieve significant wage and benefit increases in the upcoming contract.

Descartes Systems Group, a global leader in uniting logistics-intensive businesses in commerce, announced that it has acquired Supply Vision, a provider of shipment management solutions for North American Logistics Services Providers (LSPs). Supply Vision provides modular applications that help LSPs coordinate shipments, from quoting, routing and booking through to final delivery. The Supply Vision platform also integrates with real-time visibility solutions, such as Descartes MacroPoint™, to provide LSPs and their end customers with enhanced information about shipment status and location. Descartes acquired Supply Vision for up-front consideration of approximately $USD 12 million satisfied with cash on hand, plus potential performance-based consideration. The maximum amount payable under the all-cash performance-based earn-out is $USD 3 million, based on Supply Vision achieving revenue-based targets in each of the first two years post-acquisition. Any earn-out is expected to be paid in fiscal 2025 and fiscal 2026.
One of the fastest growing segments of the third-party logistics (3PL) segment over the next three years will be big and bulky last-mile delivery, according to a study done by consulting firm Armstrong & Associates (A&A) and the National Home Delivery Association (NHDA). Wisconsin-based A&A estimates the sector experienced a compound annual growth rate (CAGR) of 18.2 percent from 2017 through 2021 and will have a CAGR of 11.8 percent from 2022 through 2025. Much of that growth is driven by rising e-commerce retail sales for product categories such as furniture and appliances, A&A said. But as opposed to the parcel carriers that transport the small packages purchased through typical e-commerce orders, those large items are hauled over the last mile by 3PLs with fleets of independent contractors and freight brokerage operations. Other groups currently expanding their last-mile services for big and bulky items include less-than-truckload (LTL), last-mile, household goods, and truckload (TL) carriers.
The U.S. auto industry is entering one of its biggest factory-building booms in years, a surge of spending largely driven by the shift to electric vehicles and new federal subsidies aimed at boosting U.S. battery manufacturing. Through November, about $33 billion in new auto-factory investment has been pledged in the U.S., including money for the construction of new assembly plants and battery-making facilities, according to the Center for Automotive Research, a nonprofit organization based in Michigan. The 11-month total adds to the $37 billion in new auto-factory spending committed in 2021, when a number of new projects were revealed in states such as Tennessee, Kentucky and Michigan. The annual figure is up from $9 billion in 2017 and a more than eightfold increase from two decades ago, the center found.
Online pet retailer Chewy Inc. plans to open more automated fulfillment centers in 2023 to control costs and raise efficiency, which could help the company repurpose certain capital spending, its finance chief said. The Plantation, Fla.-based company, which sells equipment, food, medication and other products for pets, in 2020 opened the first of these centers in Jessup, PA, followed by one in Belton, MO, in 2021 and another in Reno, NV, in August. In the coming 15 months, Chewy will open at least two more of these hubs—which rely on automated storage, retrieval and sorting systems—cutting the time employees spend finding, picking and packing products, according to Mario Marte, the chief financial officer. In some cases, Chewy has fully eliminated manual box-packing, which was previously done by workers, he said. The automated centers, which need a third less people to ship the same volume, come at a time of surging labor costs and other inflationary pressures that are driving up costs for companies.
The Japanese government has asked insurers to take on additional risks to continue providing marine war insurance for liquefied natural gas (LNG) shippers in Russian waters, a senior official at the industry ministry said. The Financial Services Agency and Agency for Natural Resources and Energy made the rare request in a joint letter to the country's general insurance association. Tokyo wants to ensure Japan will continue to import LNG from the Sakhalin-2 project in Russia. The move comes after Tokio Marine & Nichido Fire Insurance, Sompo Japan Insurance and Mitsui Sumitomo Insurance on Friday told shipowners that they would stop offering marine war insurance, which covers damage to ships from war in Russian waters, from January 1. The decisions came as reinsurance companies warned they would no longer take on vessels' risks related to war.
That's all for this week. Enjoy the weekend and the song of the week, Radiohead's High and Dry.