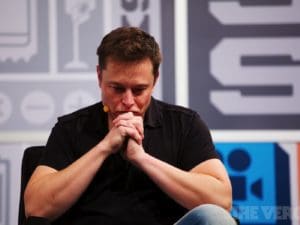 World records are such an interesting thing. My kids, for example, are always interested in getting their hands on the newest Guinness Book of World Records, and seeing what kind of crazy things are in there. I feel like I can remember sifting through the first world record book I got my hands on with my older brother, trying to find the most outrageous and funny records that were out there. I also vividly remember watching the Brady Bunch when Bobby and Cindy decided to try and break the world endurance record for teeter-tottering, the current record being 124 hours. Well, this week, a new record has been broken. Elon Musk has officially broken the world record for the largest loss of personal fortune in history. He has lost approximately $182 billion since November 2021, as estimated by Forbes, although other sources suggest that it could actually be closer to $200 billion. Although the exact figure is almost impossible to ascertain, Musk's total losses far surpass the previous record of $58.6 billion, set by Japanese tech investor Masayoshi Son in 2000. According to Forbes, Musk's net worth dropped from a peak of $320 billion in 2021 to $138 billion as of January 2023, largely due to the poor performance of Tesla's stock. Ouch. And now on to this week's logistics news.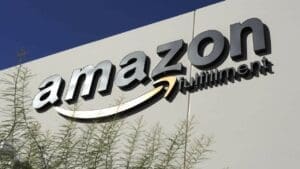 Amazon has announced that it is expanding its service that lets merchants add the vaunted Prime badge to products on their own websites. The Buy with Prime program, first announced last April, allows Prime members to check out on other retailers' sites using their Amazon account and receive free, two-day delivery. The service launched as an invite-only program but will become available to all U.S. sellers by January 31, Amazon said. The wider rollout of Buy with Prime comes as Amazon confronts slowing sales growth and an extended stretch of economic uncertainty, prompting CEO Andy Jassy to take a close look at the company's expenses and execute the largest round of layoffs in its history. Amazon is now under pressure to find new revenue streams as its retail and cloud computing businesses have struggled to maintain the rapid expansion investors grew to expect, especially at the height of the pandemic.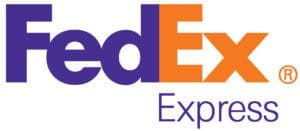 Weekend package delivery services have seen their ups and downs, as Sunday deliveries at one point became a hot commodity. This week, FedEx announced that it plans to scale back even more on Sunday package deliveries as the courier grapples with faltering e-commerce demand. The pullback will reduce the availability of Sunday service to "more than 50 percent" of the US population, according to an internal memo. FedEx had announced in July that it would slash coverage on that day to roughly 80 percent of US residents from 95 percent. The company expects to halt the service in select areas beginning in mid-March, according to the unsigned January 6 memo, which was sent to the contractors that make deliveries for its ground unit. FedEx will decide next month which markets will be affected. In a separate statement, FedEx said that Sunday deliveries would continue primarily in "densely populated areas with proven customer demand."
According to a company announcement, Walmart completed more than 6,000 drone deliveries in 2022. The retailer still has a long way to go to reach its goal of 1 million packages delivered by drone annually. Still, it is encouraged by the positive response from customers and looks forward to making more progress in 2023. Walmart and its partners currently offer up to 20,000 items available for drone delivery, according to a company fact sheet. Customers' favorite items delivered by drone include Great Value Cookies and Cream Ice Cream, rotisserie chicken and Bounty Paper Towels. Walmart, along with its partner DroneUp, now operates drone delivery hubs in seven states, including Arizona, Arkansas, Florida, North Carolina, Texas, Utah, and Virginia. According to the retailer, 85 percent of items in a Walmart Neighborhood Market meet the 10-pound weight and volume requirements for drone delivery.
"I'm incredibly proud of our team for creating the largest drone delivery footprint of any U.S. retailer and providing customers with an incredibly fast – and innovative – option for delivery," said Vik Gopalakrishnan, VP, innovation and automation at Walmart U.S., "We're encouraged by the positive response from customers and look forward to making even more progress in 2023."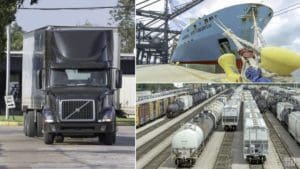 A formal strategy for reducing greenhouse gas emissions in the transportation sector prioritizes maritime and rail over trucking to more quickly get to net-zero emissions by 2050. The U.S. National Blueprint for Transportation Decarbonization, released Tuesday by the Biden administration, is billed as a "first-of-its-kind" plan to cut GHG emissions in both passenger and freight transportation, building off funding incentives included in the 2021 infrastructure package and the 2022 Inflation Reduction Act. The blueprint lays out three main strategies for attaining its goal: increasing user convenience, improving vehicle efficiency and transitioning to clean fuels and vehicles. "While the first two strategies will contribute to reducing GHG emissions and produce significant co-benefits, transitioning to clean options is expected to drive the majority of emissions reductions," according to the plan.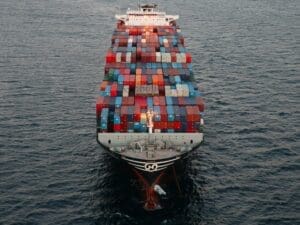 U.S. ocean imports closed 2022 extending a months-long slide closer to pre-pandemic levels, according to a new report, leaving the shipping sector bracing for deeper declines in container volumes this year. American ports handled 1,929,032 inbound containers in December, measured in 20-foot equivalent units, or TEUs, down 1.3 percent from November, according to a report released Tuesday by Descartes Datamyne, a trade intelligence database owned by supply-chain software company Descartes Systems Group Inc. December marked the lowest level for seaborne imports since June 2020, just before a pandemic-driven rush to restock depleted inventories triggered a surge in imports. The December box volumes were 19.3 percent behind container imports the same month the year before, Descartes Datamyne said, and 1.3 percent greater than December 2019, before the spread of Covid and city lockdowns in early 2020 sent global trade spiraling downward.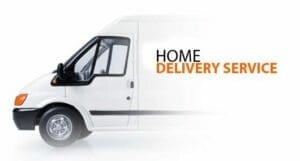 The holiday delivery season has been a nightmare at times, especially a few years ago when parcel deliveries left a lot to be desired. However, the nation's three leading parcel-delivery carriers performed well during the peak holiday shipping season, aided by programs to expand delivery capacity and flat year-over-year consumer demand. According to ShipMatrix, which has tracked peak-season parcel delivery activity for years, UPS) hit its delivery commitments 97.5 percent of the time between the Black Friday holiday and Christmas Eve. FedEx came in at 95.2 percent and U.S. Postal Service at 94.3 percent. The carriers' performance was better than in 2021, when capacity was tighter and demand much stronger, ShipMatrix said. UPS hit its delivery commitments 96.9 percent of the time, and the U.S. Postal Service came in at 96.5 percent. FedEx, whose ground-delivery unit struggled with worker shortages at its hub operations, brought up the rear at 88.2 percent. The Arctic cold blast during the final days of the peak cycle caused 10 million parcels to not arrive by Christmas Eve. However, those volumes are not included in the performance figures because the delays are considered to be out of the carriers' control. The carriers delivered more than 3 billion parcels during the 2022 peak period, about the same as in 2021, according to ShipMatrix.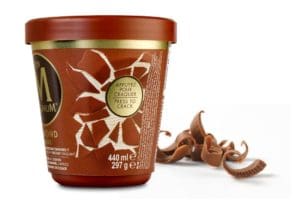 Companies across all consumer goods categories are looking at ways to use less packaging while still achieving the same characteristics of functionality. The same holds true for the dairy industry, and processors of frozen products are finding ways to make their ice creams and novelties stand out while using less material. Making efficient use of packaging and reducing the carbon profile of products is key for companies to consider when developing packaging solutions. This requires using less virgin material and more recycled content when appropriate. At the same time, it doesn't mean using recycled content simply for the sake of making sustainability claims but rather using it to help lower the total carbon footprint from sourcing to production, distribution, and end-of-life or second life.
That's all for this week. Enjoy the weekend, and the song of the week, in honor of the late, great Jeff Beck, what's regarded as the one of the greatest live recordings of the Beatle's classic A Day in the Life.