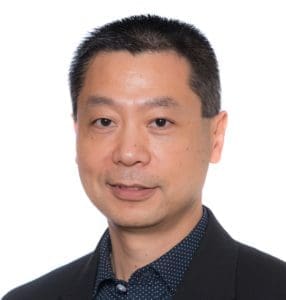 Over the past few years, supply chain and procurement pros have faced the challenge of navigating their enterprises through one disruption after another. Despite their best efforts, current events and market dynamics caught up with them, leading to issues managing their suppliers and sourcing the materials needed for their products.
If nothing else, the last few years highlighted the importance of sourcing strategically. However, many issues limited the potential of supply chain and procurement practices to source effectively:
Lack of visibility to key data such as supplier risk and performance, forward pricing, market index impacts, demand fluctuations, available supply, and supply constraints in the market
Poor communication and collaboration across the enterprise related to sourcing activities
Manufacturing process complexity, including sourcing of complex parts and part relationships
Demands of quickly securing alternative sources of supply due to market changes, supply shortages and disruptions
Challenges in managing and meeting sustainability and compliance goals/requirements
Monitoring and mitigating risk associated with supply, suppliers, and the supply chain networks
In 2022, an increase in demand even amid record-high inflation, the Russia-Ukraine war and other disruptions amplified these problems, and they led to many organizations being beset by a demand and supply imbalance. How will the picture change in 2023?
Inflation Pressure
In the past two years, inflation has risen to multi-decadal highs. While there might be a relative easing of inflation over the next year, it will likely remain high. Globally, inflation is expected to rise 6.5%, down from 8.8% in 2022 — in the US and the euro area, inflation is expected to hit 3.5 % and 5.7%, down from 8% and 8.3%, respectively.[1]
As a result, all the components of products on the shelves have become more expensive, leading to intense cost pressure while also highlighting the importance of strategic sourcing.
Upcoming Recession?
The threat of an economic recession is looming over all major economies in 2023. To counter strong inflationary pressures of the past few years, banks and governments increased interest rates, making borrowing much more expensive. These rate increases may come at the cost of slowing growth — GDP is expected to rise only 1.1% in advanced economies — causing a potential slump in demand.[2]
Companies must have a strategy in place to manage sourcing events, incorporating greater visibility as well as forecasting and supplier evaluation capabilities, so that they can introduce at least some predictability into future sourcing and make more informed decisions.
Price Volatility
Disruptions have punctuated the last several years, with the Russia-Ukraine war, the COVID-19 pandemic, unprecedented weather events, rapidly changing consumer sentiment and other issues putting supply and demand out of balance and influencing commodity prices. Price volatility is expected to continue into 2023, spurred by inflation, rising interest rates and fears of recession.
How to Move Forward
Given these challenges, how can organizations best position themselves to get ahead of market forces, manage suppliers, reduce complexity, mitigate risk, and accurately predict supply and demand fluctuation? Their sourcing strategy should provide the following functionality:
Real-time visibility into categories, suppliers, cost, risk, and other compelling factors that are critical for sourcing
A holistic, unified view of sourcing that brings bills of material, master data management and downstream systems
Total cost breakdown details to understand what comprises those costs and their forecasted fluctuations
Outside-in insights to integrate market and category intelligence
The ability to proactively manage price revisions and identify untapped opportunities for optimization
Autonomous procurement to track and alert a user to market changes and create procurement activities
Artificial intelligence recommendations, based on data that drives predictive and prescriptive analytics to advise on the next best action
Configurable workflows that reduce complexity of the entire process
Integration with contract lifecycle management systems to manage regulatory compliance and risk
Organizations can best leverage these capabilities through digital transformation that employs new technology platforms. These platforms should feature low-code/no-code architecture to enable non-technical users to create targeted applications and adapt as needed through the use of tools such as artificial intelligence and machine learning.
These systems should seamlessly integrate with up and downstream business management systems to centralize, synchronize and manage all data so that users have end-to-end visibility into their supply chain through one unified platform. Enabling the move from a linear supply chain to an interconnected, multidimensional supply network that's resilient, secure, and agile is also critical, as being able to collaborate with the entire supplier ecosystem is crucial for the supply chain of the future.
Such a solution will increase your enterprise's cost savings, sourcing productivity and agility while significantly mitigating related risks, which ultimately provides your organization with unmatched capabilities to build a more intelligent, resilient and sustainable supply chain.
Alex Zhong is Director of Product Marketing at GEP. Alex has more than 20 years of practical experience in supply chain operations and has advised many Fortune 500 companies on their digital transformation. At GEP, he leads product marketing for the company's AI-enabled supply chain solutions. He is passionate about the role technologies play in driving supply chain
[1] "World Economic Outlook, October 2022: Countering the Cost-of-Living Crisis," International Monetary Fund, 11 October 2022 | https://www.imf.org/en/Publications/WEO/Issues/2022/10/11/worldeconomic-outlook-october-2022
[2] ibid