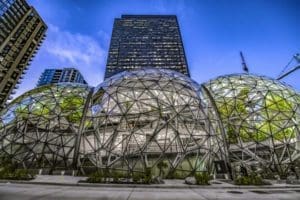 For Amazon employees, it's time to get back on the train. At least at Amazon corporate, that is. In October 2021, Amazon adopted a flexible approach to let managers of individual teams decide how many days corporate employees would work in the office. But the times are changing. Last week, the company announced that three years after the Covid pandemic sent workers home, it is planning to require employees to be in the office at least three days a week. The new requirement is set to begin May 1. In a company blog post addressing staff, Amazon CEO Andy Jassy said the move to in-person work makes it easier to collaborate, learn and build workplace culture. Jassy wrote: "I'm also optimistic that this shift will provide a boost for the thousands of businesses located around our urban headquarter locations in the Puget Sound, Virginia, Nashville, and the dozens of cities around the world where our employees go to the office." There will be some exceptions to the hybrid work model, Jassy said, such as for sales and customer support roles, "but that will be a small minority." And now on to this week's logistics news.
As e-commerce continues to grow in relation to brick and mortar sales, companies are putting a larger focus on building out the logistics behind e-commerce fulfillment. Earlier this week, Target said it will spend $100 million to build a larger network of supply chain hubs to speed up and lower the cost of delivering online orders. The retailer plans to have at least 15 of the facilities, dubbed sortation centers, by the end of January 2026. It already has opened nine, after testing the concept in its hometown of Minneapolis. The expansion will also grow Target's workforce. On average, more than 100 people work at each sortation center. Gretchen McCarthy, Target's chief global supply chain & logistics officer, said Target has to keep up with customer expectations — namely getting online purchases conveniently and quickly. She said up to 40 percent of packages that go through sortation centers and get delivered by Shipt arrive to customers' doors next day — and Target aims to get that number higher.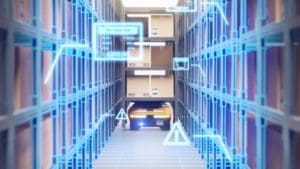 More companies are exploring ways to staff warehouses with robots but may have to wait a few years for the technology to catch up. More than a fifth of warehouse operators have invested in automation to help address labor shortages, particularly as they worked to handle surging e-commerce orders during the pandemic. Some companies are exploring full automation that requires few employees. These "lights out" or "dark" warehouses—called so because robots don't need as much lighting as humans—require sizable upfront costs, however, and still face the limitations of robotic technology, including the ability to pick up different kinds of items deftly. An analysis of costs and benefits in the current hiring market is leading some warehouse operators to examine ways to increase automation, operators and executives say.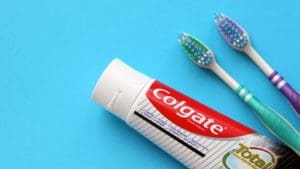 Colgate-Palmolive has developed a foundation to fuel the advancement of supply chain analytics that not only includes a dedicated analytics catalyst team but also a coach to lead them. Though it remains in the early days, the company is also exploring the future of decision intelligence and what new roles may be required to support it. Like many consumer goods companies, Colgate-Palmolive is taking steps to democratize analytics across the enterprise, including through investments within supply chain analytics engineers. What's a bit novel is that they've also developed an analytics engagement lead role to serve as an organizational coach. This role focuses on educating, socializing, and facilitating analytics within Colgate-Palmolive, and owns the development and delivery of their data literacy program, collating and sharing best practice, and managing the company's intranet-based practitioner community. It will be interesting to see if more companies take this approach to changing nature of supply chain analytics.

Instacart is launching a new service aimed at SMBs, including possibly smaller niche and specialty grocers as well as office supply firms, in a bid to increase revenue lost to major grocers that have taken back fulfillment, as it looks to boost a sagging valuation ahead of an expected IPO. It's also a defensive move against competitors DoorDash and Uber Eats, which have been moving into grocery as well as other types of local delivery. At the same time, Instacart has been unwinding in-store picking by its drivers, handing that back to the retailers. The offering would be branded as Instacart Business and include a curated selection of items such as office supplies, cleaning products and snacks that Instacart would deliver to end customers. There is no set date for rollout. Some see the offering as competitive with Amazon Prime and Walmart+, but that remains to be seen.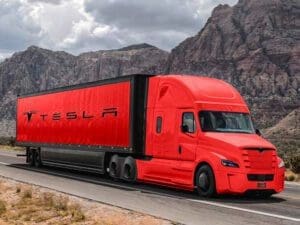 First announced by Elon Musk in 2017, the Tesla Semi has been one of the longest-delayed products in the company's history. But the new electric truck is finally here, with PepsiCo being the first customer to receive some of the 100 vehicles it pre-ordered. According to Mike O'Connell, Vice President of Supply Chain for Pepsi, the company owns one of the largest private fleets in North America, and that's one of the reasons it has partnered with Tesla. To start, Pepsi is using the trucks to deliver Frito-Lay products from its Modesto, California, facility up to 425 miles on a single charge. It is also delivering Pepsi out of its Sacramento warehouse on 100-mile daily routes, going directly to stores, and making 300- to 400-mile runs to other warehouses. Pepsi declined to say whether it had pressed the trucks to test if they have the full 500-mile range Musk promised.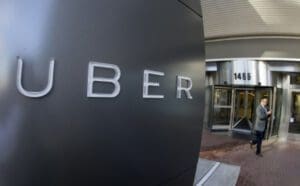 Speaking of electric semis, Uber Freight, WattEV and CHEP have announced a strategic, joint effort to deploy electric trucks on select routes in Southern California. As part of this collaboration, WattEV will provide electric trucking capacity to Uber Freight shippers, starting with CHEP. As electric trucks hit the road, environmentally conscious shippers and customers are turning to electrified capacity to meet their transportation needs and achieve their sustainability commitments. The pilot serves as an important milestone in electric freight transportation and establishes Uber Freight's first EV deployment. The pilot builds on WattEV's mission to develop a nationwide network of heavy-duty charging facilities that will serve fleets of electric trucks. Via the Uber Freight platform, CHEP will be able to book, schedule, and complete loads, track status and load KPIs, and manage paperwork all in one place.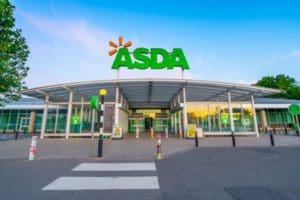 As shortages continue to hit store shelves, companies are taking a hard stand on the number of certain products customers can buy. Asda and Morrisons will ration some fruits and vegetables amid widespread shortages that have led to empty supermarket shelves. Morrisons is putting limits of two packs per customer on products including tomatoes, cucumbers, lettuce and peppers from today, following on from Asda's move to limit tomatoes, peppers, cucumbers, lettuce, salad bags, broccoli, cauliflower and raspberries to three items yesterday. Asda said it is experiencing "sourcing challenges" on some products that are grown in southern Spain and north Africa. Meanwhile, supplies from British farms have also been cut as many farmers have cut back on planting due to the rocketing costs of heating greenhouses. The British Retail Consortium said it expected shortages in supermarkets to "last a few weeks."
That's all for this week. Enjoy the weekend and the song of the week, Back on the Train by Phish.