The Boston Marathon is considered one of the worlds "Big 5" marathons.  Metropolitan Bostonians take a lot of pride in the marathon as a major part of Patriots Day celebrations across Massachusetts. Spectators line the sides of the 26.2 mile journey, with a particularly large crowd in downtown Boston. The Red Sox home game begins early on that day, adding to the crowds downtown. It is also very often a beautiful Spring day that makes the festivities even more enjoyable. The 127th running of the Boston Marathon took place on Monday. An estimated 30,000 athletes from over 100 countries participated. Evans Chebet of Kenya won the men's division with a time of 2:05:54, for an average pace of 4.8 minutes per mile.. Helen Obiri of Kenya won the women's division with a time of  2:21:38. In the wheelchair division, Marcel Hug of Switzerland won the men's race at 1:17:06 and Susannah Scaroni of the US won the women's race with a time of 1:41:45. There were also a number of familiar faces running the race. These participants included former Boston Bruins Zdeno Chara, Olympic Tennis Gold Metalist Monica Puig, local football favorite Doug Flutie, and celebrity chef  Daniel Humm. The weather was cool and rainy – decent for running but not ideal for spectators. It also delayed the Red Sox game a little bit, but I'm sure that many good times were still had. And now for this week's logistics news:

Walmart is debuting the first North American 15-liter compressed natural gas engine, which is set to be incorporated into its private fleet. The truck, which is the first of five, is part of several initiatives Walmart is rolling out among its Class 8 transportation fleet as it pursues its goal of achieving zero emissions across global operations by 2040. The truck features a Cummins X15N engine and is fueled by Chevron with compressed natural gas. The vehicle will make its inaugural trip from Indiana to California, where it will be featured at the Advanced Clean Transportation Expo.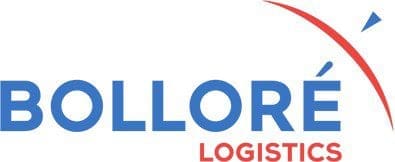 CMA CGM is offering 5 billion euros ($5.48 billion) for the logistics unit of Bollore. The business posted more than 7 billion euros in revenue last year and has 15,000 employees. For Bollore a deal would mean cutting ties with its biggest business while offering cash-rich CMA CGM a chance to bolster its bid to offer end-to-end transportation services and supply chain management. Although CMA CGM is best known for being a large container shipping company, it is also the parent of CEVA Logistics.

The Wall Street Journal (WSJ) published an article on the increasing use of machinery to create made-to-fit boxes for more efficient fulfillment shipping. With increased emphasis on sustainability, I am often asked about sustainability "levers" that can be pulled in warehousing and fulfillment. My typical response is that more efficient operations are typically more sustainable operations. But I believe that more efficient packaging is the area with the greatest potential to improve sustainability metrics within the warehouse.  The WSJ reports that Walmart  has installed machines that churn out custom boxes at 12 of its fulfillment centers, and plans to add the technology to more facilities. Walmart is using machines from packaging-technology company Packsize International Inc. that take dimensions needed to ship an item, then cut, crease and glue corrugated cardboard to make custom boxes. The machines then label and seal the packages. Meanwhile, Amazon uses technology from Italian automation company CMC SpA to make the custom boxes.

Robust.AI is the new kid on the warehouse robotics block. Robust.AI announced its $20 million Series A-1 funding (following the $15 Series A funding in 2020) led by Prime Movers Lab and featuring Future Ventures, Energy Impact Partners, JAZZ Ventures and Playground Global. The company's solutions include Carter — an autonomous warehouse cart, and Grace, Robust's software offering. The company will offer clients the two products bundled, with a RaaS payment model (though larger corporations can opt to pay upfront if desired). Robust began building the former after discovering that there weren't systems on the market with the on-board hardware the startup is trying to push.
GLOBAL TRADE NEWS

Xeneta, an ocean and air freight rate benchmarking and market analytics platform provider, investigated how growing geopolitical divisions are manifesting in a shift away from manufacturing in China, and an increase in friendshoring. Xeneta's data analysis shows that containerized imports from the far east to the US increased substantially from 2017 to 2022. However, China and Singapore' growth was the lowest among far east countries exporting to the US. In percentage terms, Vietnam's exports grew the most. Xeneta's analysis also shows that Russia substantially increased its import of goods from China. Meanwhile, Europe's import of goods from China has remained fairly consistent when comparing the first couple months of 2023 to that same period in 2022. The report by Xeneta also discusses shifts in foreign direct investment, showing increased investment among countries with geopolitical alignment.

Seagate has agreed to pay a $300m penalty in a settlement with US authorities for shipping over $1.1bn worth of hard-disk drives to China's Huawei in violation of US export control laws. Seagate sold the drives to Huawei between August 2020 and September 2021 despite an August 2020 rule that restricted sales of certain foreign items made with US technology to the company. Huawei was placed on the Entity List, a US trade blacklist, in 2019 to reduce the sale of US goods to the company amid national security and foreign policy concerns. However, Seagate's position was that its foreign-made drives were not subject to US export control regulations, essentially because they were not the direct product of US equipment.
That's all for this week. Have a great weekend and enjoy the song of the week "Running On Empty" by Jackson Browne.