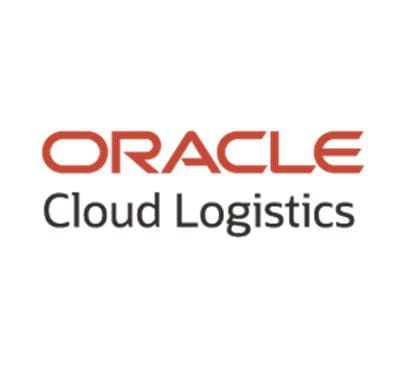 Note: Today's post is part of our "Editor's Choice" series where we highlight recent posts published by our sponsors that provide supply chain insights and advice. Today's article comes from Erin Sun at Oracle and identifies five supply chain success factors CPG companies need to know for increased profitability.
Optimizing a vast and complex supply chain is a growing challenge for Consumer Packaged Goods (CPG) firms. Today, a business footprint touches everything from growers and materials suppliers to manufacturers, distributors, logistics providers, and consumers. The ability to gain broad and deep insights—including into environmental, social, and governance (ESG) requirements—is nothing short of mission critical. As a result, there's a growing need for end-to-end visibility and for rich data that points the business compass toward the right outcomes. At the center of everything is the need to select the right supply chain management (SCM) platform.
Amid growing global competition, eroding brand loyalty, and rapid and radical change, a CPG firm can't get trapped in the mindset that's its acceptable to simply respond to change; it must instead forge a path to greater innovation.
Following a path to progress
A digital supply chain management platform allows CPG companies to unleash innovation and boost customer acquisition and retention. These businesses get products to market faster and more efficiently. They also address critical sustainability issues and improve regulatory compliance.
Here are the five critical factors business leaders must focus on:
1. Faster time to market
Today, CPG companies are competing for consumers like never before. According to McKinsey & Company, CPG companies must deliver a great consumer experience across sales channels and shape their supply chains accordingly. Unfortunately, most supply chains predate omnichannel, and layering the newly required capabilities on top of legacy systems is difficult—and it frequently delivers subpar results.
As a result, CPG companies must streamline operations and adopt modern technology that drives growth and innovation. This points to a need to replace legacy solutions with an automated and integrated solution that helps organizations gain the visibility and scalability necessary to launch higher-margin business models, improve customer acquisition and retention, and enable faster time to market.
One company that embraced this thinking is Grupo Bimbo, global bakery company that sells 13,000 varieties of products in 33 countries.
2. Improved business performance through connected planning
McKinsey & Company reports that 77% of companies consider supply chain visibility critical. Yet, getting to this higher plane requires a focus both on better data and intelligent insights. The former translates into a need for high quality data at the decisionmaker's fingertips, while the latter incorporates a need for analytics tools and machine learning systems that can provide broad and deep insights into factors as diverse as supply chain, financial planning, human capital, and sustainability.
Kraft Heinz, with a presence in more than 40 countries, recognizes that planning is at the center of everything. For example, it's critical to identify where to focus advertising and how to allocate it for specific products across countries. Getting past disparate systems and centralizing data was critical.
3. Increased operational efficiency and reduced costs
CPG companies frequently struggle with outdated systems that are operationally focused. While most business leaders recognize the benefits of streamlined, automated business processes along with the need to replace legacy systems to combat rising costs, the end result often falls short. The reason? The industry's laser-like focus on costs stifles growth.
The challenges don't stop there. CPG companies must maintain tight control over inventory to conserve cash while ensuring there's sufficient stock to meet production schedules or forecasted customer demand. Process manufacturing ultimately touches cost control, quality, and food safety. Lacking automation and monitoring capabilities for harvesting, grading, sorting, kitting, and financial billing can drive up costs.
A need for an end-to-end supply chain solution was apparent to LiDestri Food and Drink, a Rochester, New York firm that supplies sauces, beverages, spirits, and other items to major consumer brands, including Newman's Own and Wegman's supermarkets.
To read the full article, click HERE.