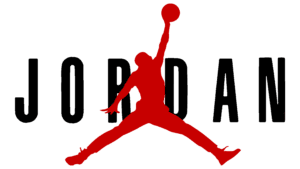 Last night, I took my 13-year-old son to see the movie Air, which tells the story of how Nike pursued basketball rookie Michael Jordan in 1984 to sign with the company. That move, and Michael Jordan's incredible talent and business acumen, has turned the Jordan brand into a multi-billion-dollar business. For my son, he loved seeing how the Air Jordan prototype was created, and he considers himself a bit of a sneakerhead. For his birthday, he asked for University Blue Jordan IVs. The Jordan IV was the only pair of Jordans that I ever owned, and to this day, I still consider them the greatest basketball sneaker ever made. The trouble today is finding authentic pairs which also do not cost an arm and a leg. Counterfeiters have gotten a lot better over the years, and the Jordan brand has become a big target. While companies continue to take steps to fight counterfeit goods, it is becoming increasingly harder to keep counterfeits off secondary markets (and you'll see more of that in the news roundup). So, wish me luck in securing authentic University Blue Jordan IVs. And now on to this week's logistics news.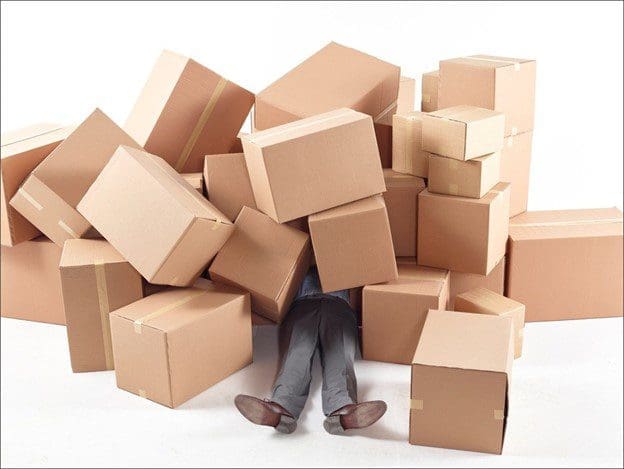 Big retailers are signaling they are nearly done paring back their excess inventories and are preparing to fill their shelves with new merchandise this fall, potentially brightening prospects for freight carriers looking for revived restocking to drive a shipping rebound. Target's inventories at the end of the last quarter were 16 percent lower than the same period a year ago and Walmart cut inventories in its U.S. store operations by 9 percent over the past year, slashing hundreds of millions of dollars of goods from their balance sheets and suggesting space is opening up in their jammed supply chains. Target Chief Operating Officer John Mulligan said on an earnings conference call Wednesday that the overstocking that weighed on the company last year was "in the rearview mirror" and that the retailer was turning toward getting fresh merchandise into stores for the fall. Inventories at U.S. general merchandise stores expanded 1.2 percent in March, according to Census Bureau figures, after pulling back over several months from a record high last August.
This year, Amazon has been ramping up efforts to crack down on the sale of counterfeits on its marketplace. Most recently, the tech company filed a joint lawsuit with camera maker Canon against 29 companies who tried to promote, market, and sell camera batteries and chargers on Amazon. Last month, the company released its third annual "Brand Protection Report" and said it disposed of over 6 million counterfeit goods in 2022. Separately, the company said in the past year, Amazon's Counterfeit Crimes Unit sued or referred for investigation over 1,300 criminals in the U.S., the U.K., across the EU, and in China. Over the years, Amazon's strategy to tackle counterfeit goods focused on providing data to law enforcement and taking aggressive enforcement actions against counterfeit sellers. The company has also taken a tech-driven approach to tackling the issue, by investing in machine learning and improving its proactive controls that automate and broaden its intellectual property protection and counterfeit detection systems. But, that still leaves gaps — especially for small businesses who don't always have the resources to bring issues to Amazon's attention.
Target is increasing its use of larger delivery vehicles in markets served by its sortation centers, improving capacity and creating more efficient routes, executive vice president and COO John Mulligan said on an earnings call last week. For routes previously served by sedans, SUVs and minivans can deliver more than double the number of packages while the company's "high-capacity vans" are able to service nearly five times as many packages, Mulligan said. Target has been testing high-capacity van routes at Dallas and Minneapolis sortation centers. About 65 percent of Target's last mile deliveries served by its subsidiary Shipt were made with a larger vehicle in the first quarter, versus zero a year ago, Mulligan said. "This resulted in meaningful cost savings for our last mile delivery program overall," he added.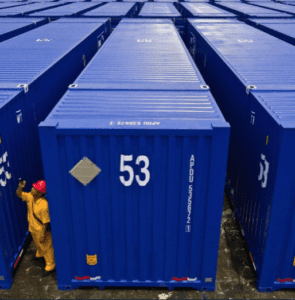 Cargo ships lost 661 containers at sea in 2022, down from the 15-year average of 1,566 lost per year, according to the latest figures from the World Shipping Council (WSC). The WSC said its "Containers Lost at Sea – 2023 Update" report revealed positive developments in container safety within the international liner shipping industry, saying the 2022 losses represent a tiny fraction of the 250 million containers currently shipped each year. Despite the improvement, the group says it is continuing to develop studies, processes, and regulations to decrease the number further, saying that lost containers affect the safety of container ships and their crew, shore-based workers, and the environment. The responsibility for container safety is shared across the supply chain, with solutions for safer container transport including proper packing, stowage, and securing of containers, and reporting of correct weight. Initiatives planned to reduce lost containers include the MARIN Top Tier project, which was founded in 2021 by several member lines and a range of maritime stakeholders to perform research on concrete data about the causes of containers overboard and how to prevent further incidents. This includes training materials to raise awareness of the risk of various kinds of parametric rolling, as well as tools such as videos and calculators to help prevent and, if necessary, manage such dangerous situations.
A severe drought affecting the Panama Canal is forcing container vessels to lighten their loads and pay higher fees, with further increases in the cost of shipping cargo through the canal expected this summer. The largest vessels will have to reduce their drafts — how low they sit in the water — by carrying less or cutting the weight of their cargoes as of May 24, followed by another decrease that kicks in on May 29. Some major ocean carriers have also announced new fees for goods shipped on the route as of June 1 in response to the canal restrictions. These measures are likely to result in delays and higher costs for goods that are shipped through the canal, which typically sees 5 percent of annual global maritime trade pass through its locks. The canal, which connects the Atlantic and Pacific oceans, has been struggling with water supply shortages since before a 2016 expansion that allowed much larger ships to pass through. It has a protocol of transit fees and weight restrictions that kick in as drought conditions worsen. Rainfall was less than 50 percent of normal from February to April near the canal and the lakes that feed it.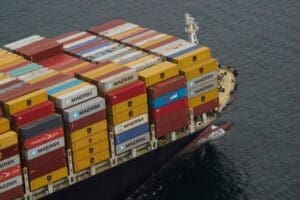 The executive director of the Port of Los Angeles thinks a tentative agreement between the International Longshore and Warehouse Union (ILWU) and the Pacific Maritime Association (PMA) on a new labor contract is imminent. "I believe we are on the doorstep of a tentative agreement," Gene Seroka, executive director for the Port of LA, said during a webinar on Thursday. Serota said that both sides are "spending a lot of time at the negotiating table, and I am optimistic we will hear good news soon". The ILWU, which represents the 22,000 dockworkers, and the PMA, which represents the 29 West Coast ports, have been negotiating since the most recent contract expired on 1 July 2022. Details of the negotiations have been hard to come by as both parties have vowed not to negotiate through the media. Last month, the parties announced a tentative agreement on certain key issues.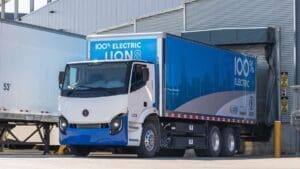 A string of states have already adopted California's Advanced Clean Trucks rule. They include Massachusetts, New Jersey, New York, Oregon, Vermont and Washington state. Colorado also adopted the rule but will have a heavy duty truck provision begin in 2027. And Rhode Island said last week that it plans to move forward with its own rules. California's regulation allows credit transfers and requires manufacturers to make a growing number of zero-emission vehicles available from 2025 onward, reaching 75% of new Class 4–8 trucks for the 2035 model year. But industry voices have noted concerns. While the American Trucking Associations has expressed its support for reducing emissions on the federal level, it has cautioned regulators to consider realistic adoption timelines, in addition to technological concerns and costs. The Owner-Operator Independent Drivers Association said California's rules are pushing truck drivers out of state with unrealistic electric vehicle prices and a lack of charging infrastructure.
That's all for this week. Enjoy the weekend and the song of the week, in honor of the late Tina Turner, The Best.