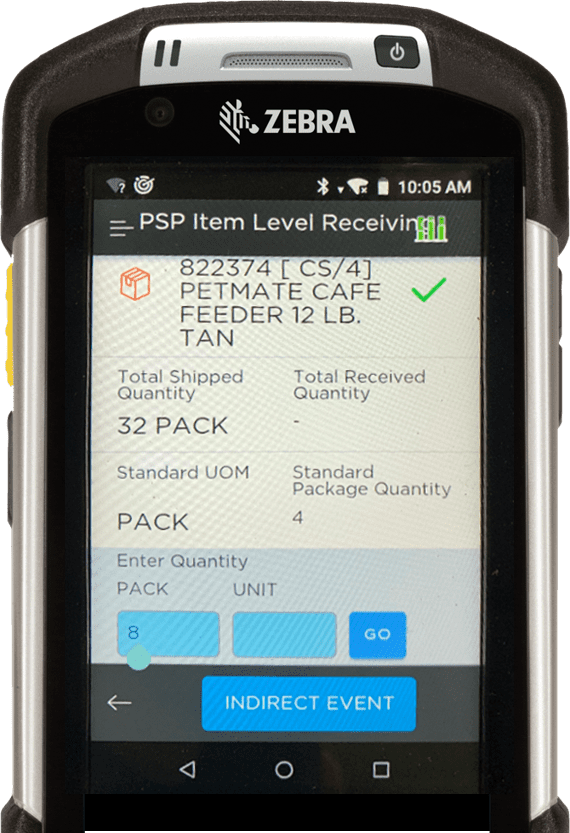 Pet Supplies Plus Senior Director of Logistics, Jerry Troupe, discussed how his company's adoption of a modern mobile solution including Android mobility devices and Manhattan Associates' WM Mobile application have delivered substantial and measurable efficiency and productivity improvements at the company's distribution center. This time last year I wrote about Manhattan Associates' announcement of Pet […]
Industrial setting must be kept safe during the Pandemic. Warehouses that use RF guns and warehouse management systems have solutions that enforce social distancing and contact tracing.
Uber has a very powerful brand name. It undoubtedly contributed to Uber Freight's growth. But if this was a stand-alone prospectus for just Uber Freight, and if the Freight division did not carry the name "Uber," who would be foolish enough to invest in them?
ARC Advisory Group and DC Velocity magazine recently concluded a web survey on the current use and future plans for mobile computing in the warehouse. Detailed findings from the research will be published soon. However, I would like to take this opportunity to discuss the results from a small subset of the research – namely the […]
ARC's research on the global WMS market identified today's warehouse technology investments that were highest on investment priority lists (see WMS Product Development Roadmaps). Warehouse mobility investments including upgrades and replacements was high on that list. ARC and DC Velocity recently launched an online survey to obtain detailed insights into the topic, including current use and […]
Several suppliers report they are seeing the shift toward smart device barcode scanning among millennials. These scanners are most appealing to companies that have a large seasonal surge and have a need to bring temp workers – often millennials – up to speed quickly.
The most dynamic form of routing is focused on e-commerce home deliveries. The importance of routing starts right at the point of purchase on a web site. The choices given to consumers from the routing engine should help to maximize profitability for the retailer.
Load More