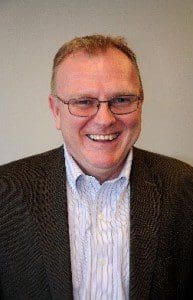 By the end of October 2019, with or without an agreement, Brexit will have a major impact on cross-border shipping. Businesses that haven't already prepared should start by better understanding the specific nature and extent of the looming changes. By proactively addressing potential challenges to shipping operations brought on by Brexit, businesses can work to ensure a smooth transition, provide a seamless customer experience, proficiently manage delays and keep costs in line with expectations.
Change Due to Brexit is Inevitable
Brexit will give rise to several changes to cross-border shipping.
Changing country codes
As the United Kingdom (U.K.) exits the European Union (EU), the countries within will be assigned new carrier country codes for shipping. Not having the correct country codes can lead to misrouted parcels, causing delays, lost parcels and spoilage of time-sensitive goods.
This could be especially problematic for shipping via passive cold-chain and non-sustainable goods for restaurants, hospitals, florists and other businesses whose deliveries demand timeliness for freshness.
Brexit has already impacted the way some of these businesses operate. Well-known brands like Domino's started stockpiling ingredients for fear they will run out or not be able to get them in a timely manner during the Brexit transition. CNN reported Domino's has spent £7 million ($8.5 million) to stockpile imported ingredients including tomato sauce, frozen chicken, pineapple and tuna.
New country codes also trigger new codes for customs and carrier services, as well as new payment terms.
Increased export volume
Currently, the U.K. has the third-largest population in the EU, trailing France by about 2 million people according to Eurostat. Once the U.K. breaks away from the EU and is considered non-domestic, the volume of export shipments between the U.K. and mainland EU will surge, creating a need for more local distribution centers within the U.K. to meet this growing volume of exports. The change from domestic status will also increase the chances that goods being imported to/exported from the U.K. will end up in bonded warehousing space. This surge will put a significant strain on bonded warehousing space; both locally and abroad, bonded warehouses will need to increase capacity to accommodate these goods.
No line item communications
Most shipping software only provides line items when shipping outside of the EU, and outdated software will still consider the U.K. a domestic destination leading to a variety of problems. For example, carriers would not be able to declare goods en-route to the U.K., leading to more time spent at customs and delayed deliveries, while incorrect labels and delayed declarations will significantly increase congestion at "freeports" (customs-free zones), causing major delays. Shippers using outdated software are at higher risk of incurring penalties and fees for not complying with new rules and requirements established by Brexit.
Currency fluctuations
Though the U.K. never adopted the Euro as its currency, instead sticking with the British Pound, Brexit is already, and will likely continue causing currency fluctuations. According to NPR, the lack of a Brexit plan has sent the pound to a record low against the dollar and could soon reach an unprecedented parity, making imported products more expensive, but helping British companies compete by driving down the price of exported goods.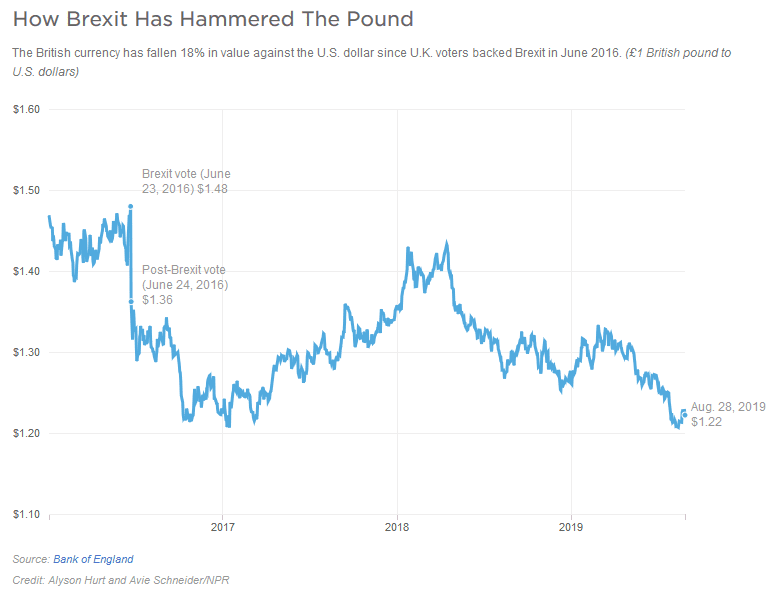 Businesses will need to monitor currency fluctuations to ensure profitability regardless of change in values.
Consumer transparency challenges
Consumer behavior is shifting, increasingly demanding smaller, more-frequent shipments to their doorsteps, workplaces and/or a convenient pickup location, and many will take their business elsewhere if merchants don't oblige. According to Forbes' coverage of a Capgemini study, almost half of consumers would stop buying from a retailer that could not provide a satisfactory delivery. Beyond flexibility, consumers also demand transparency, and few things impact brand loyalty more than unexpected delays or surprise charges.
Retailers and distributors also need to determine cross-border tax calculations and adjust costs on all ecommerce orders shipping from the U.K. before transactions occur. Similarly, U.K. exporters and shippers sending goods to the U.K. from other European countries should register for value-added taxes (VAT) in each of the European countries they ship to if they haven't already. These steps ensure customers see all costs upon purchase rather than encountering surprise fees and taxes upon receipt of shipment.
GDPR implications
The EU approved the General Data Protection Regulation (GDPR) in 2016 to standardize data privacy for EU members and protect its citizens. With Brexit, the U.K. will no longer be a part of the EU and thus, no longer need to comply with GDPR standards. While the U.K.'s Data Protection Act of 2018 (DPA) closely mirrored GDPR and will remain in effect for British citizens, Brexit will still have an impact on data privacy. As The National Law Review explains, under the GDPR, Member State companies may freely transfer personal information between Britain and the rest of the EU; in the case of a no-deal Brexit, this privilege will disappear.
By removing the free exchange of personal information, Brexit creates new challenges for shippers and carriers. Differing privacy standards must be reconciled and complied with, creating complications with the transfer of crew information, or personal data between shipping companies and third parties such as port agents, etc. This has the potential to increase documentation requirements and change the guidelines for destroying or removing customer data.
Cross-Border Shippers Must Think Ahead
Effectively adjusting to and overcoming the negative impacts of Brexit will be easier for shippers that proactively prepare. To successfully navigate these effects, shippers should address the following:
Payment terms, product codes and customs codes will need to be updated to match the new numerical identity of each shipment's origin.
Overwhelmed EU mainland European distribution centers will need to find alternative ways to reduce shipping/customs costs and streamline internal operations, including the adoption of paperless invoices that require no additional paperwork in the warehouse compared to EU shipments, eliminating time-consuming and labor-intensive reviews.
Break/bulk shipping considerations: where all shipments to a country are labeled and sent as one shipment to an in-country carrier depot to go through customs as a single transaction and later broken up into the original, individual shipments for domestic distribution.
Britain's changed status: shipments to Britain will no longer be considered "domestic" when shipping from within the EU, and this will impact the use of line items/notes. Labels will need new notes that state whether shipments are dutiable or not in order to go through customs.
The removal of outdated carrier services ensures current and accurate carrier service options are reflected. Many U.K. carriers only ship domestically and, after Brexit, the definition of "domestic" will no longer include Ireland.
Real-time status updates of parcels (due to delays at border/customs, etc.).
GDPR and DPA compliance should be a priority for businesses shipping to/from the U.K. and EU.
The impact of U.K. shipping activity on margins. Track fees, fines and penalties to determine what impact Brexit changes are having on total shipping costs and adjust accordingly.
To learn more about Brexit's impact on cross-border shipping and how to proactively prepare, download Logistyx's whitepaper "Is Your Logistics Software Ready for Brexit?"
Ken Fleming is president of Logistyx Technologies, the leader in Transportation Management for parcel shipping. Since the mid-1990s, Ken has led successful launches of many new technologies and services, including supply chain management, e-commerce, SaaS, and enterprise software and systems integration solutions. Ken can be reached at ken.fleming@logistyx.com.