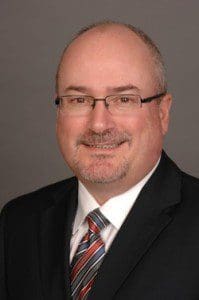 Delivery and service appointment scheduling strategies have been aggressively evolving for more than 10 years. In my conversations with customers, I continue to learn how far they have advanced and the expanding impact that logistics technology can have on the enterprise. TyresOnTheDrive.com, now Halfords Mobile Expert (HME) part of Halfords Group PLC, a UK provider of automotive and cycling products and services, is a great example of taking delivery and service appointment scheduling to another level. HME provides a mobile tire replacement service and a key component of its strategy is to use logistics technology to interact with the customer to be more profitable and even influence the demand for services.
As Chris Cunnane mentions in his post "Maximizing Last Mile Logistics", dynamic delivery appointment scheduling can help a retailer, distributor or service organization choose which appointment options it wants to offer customers during the sale. This approach can proactively steer customers to options that drive delivery density, which means greater effective capacity and lower delivery costs. I have seen customers use this technique to reduce delivery distance by over 20%.
There is, however, more that can be done in addition to applying dynamic delivery appointment scheduling. Premium time windows (e.g., 2-hour, 4-hour and all day) and expedited delivery (e.g., same-day) can also increase revenue related to a delivery or service. Don't be fooled by what you might read in the press that everything needs to be free and fast. The key is to provide appointment option choices and let customers select the one they want. It takes a relatively small percentage of customers to select premium options to generate many millions in incremental revenue.
There is even more than using premium windows—and that is where the Halfords story starts. The HME technology enables the generation of premium windows with dynamic pricing for each window option. The goal was to recover as much of the planned cost associated with a customer visit as possible. As we all know, depending upon other existing orders, the price for one delivery time window versus another can vary greatly. The HME technology uses the scored, dynamically-generated delivery window options in an algorithm to uniquely determine the most appropriate visit prices for that customer when they are purchasing their tire replacement service. They use a continuous feedback loop based on what actually happened out on the road versus planned, to refine the inputs and to further ensure optimized routes. In essence, HME is maximizing its revenue and minimizing its costs simultaneously.
There is still more beyond dynamic pricing and, in this case, HME is using logistics information to shape demand generation. The company uses real-time fleet capacity data to impact its pay-per-click marketing efforts. As regions start to fill their capacity several days out, HME uses that information to modulate its pay-per-click advertising. They do not want to pay for or overstimulate demand that cannot be fulfilled as it burns cash and can create customer dissatisfaction. FYI, HME uses highly trained resources and cannot go to third parties to fulfill excess demand, so balancing demand and supply is critical.
So where do your home/last mile delivery or service scheduling capabilities stand? If your organization is not using these opportunities to drive revenue, offer customers a diversity of choices or reduce costs beyond the logistics organization, then your company is missing out on the biggest opportunity in today's delivery economy. What leading appointment booking practices is your organization using? Let me know.
As Executive Vice President, Marketing and Services, Chris Jones (CJones@descartes.com) is primarily responsible for Descartes marketing activities and implementation of Descartes' solutions. Chris has over 30 years of experience in the supply chain market, including the last 10 years as a part of the Descartes leadership team. Prior to Descartes, he has held a variety of senior management positions in other organizations including: Senior Vice President at The Aberdeen Group's Value Chain Research division, Executive Vice President of Marketing and Corporate Development for SynQuest and Vice President and Research Director for Enterprise Resource Planning Solutions at The Gartner Group and Associate Director Operations & Technology for Kraft Foods.