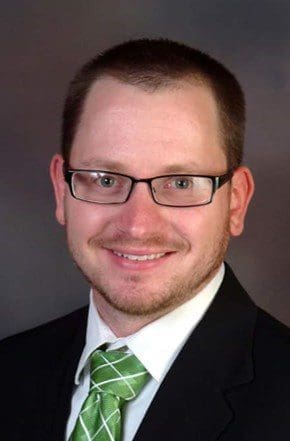 The Sanitary Transport of Human and Animal Food (STHAF) Rules have been out for some time now, published under the 2011 Food Safety Modernization Act on February 5, 2014, with the final rule taking effect beginning April 6, 2017. These rules established criteria that apply in determining whether food is to be deemed adulterated because it has been transported or offered for transport by a shipper, carrier by motor or rail vehicle, or receiver engaged in the transportation of food under conditions that are not in compliance with the sanitary food transportation regulations.
Although the rules have been in place for some time now, some organizations may still be following old procedures, and shippers are still encountering a large number of inspection claims. As Food Safety Magazine recently noted, "While the level of stress and strain that people are feeling over the uncertainty of compliance may vary, individuals holding executive positions are eagerly looking for a greater sense of confidence that their companies are truly compliant with FSMA requirements."(1)
Let's take a look at some of the current challenges of shipping under the STHAF rules, and what shippers can do to make it easier for all involved parties.
STHAF Challenges: Confusion and Inspection Times
The STHAF rules apply to temperature-regulated transportation, and "open containers" of food products. Those subject to the Rule are required to ensure that temperatures are set properly and that employees are following proper food handling protocols for the particular type of cargo – but this can get tricky with certain shipments.
For example, if an "open container," arrives at its destination without a seal, the receiver may just dump it, thinking that it is contaminated under the STHAF rules. However, the regulations say, "A broken cargo seal or any evidence of food cargo tampering would not necessarily create a per se presumption of adulteration."(2) The shipper may consider it "adulterated," but the regulations state that, "if such situations should arise, [shippers] should carefully evaluate the facts and circumstances of each incident, on a case-by-case basis, to determine whether the safety of the food cargo may have been compromised." 2 In other words, a broken seal just gives rise to the need for further investigation.
This leads to a dilemma: shippers want to protect their reputation and their product, but carriers often can't accept a claim due to miscommunication or rash decisions that may lead to dumped shipments of unadulterated product. For the most part, shippers are either aware of the rules, but worried about the integrity of the product, or they don't know enough about the full spectrum of the regulations and act accordingly.
Further, if a receiver is inspecting a load it suspects was transported in violation of the rules, it may end up waiting for the correct inspector to perform an inspection, which will tie up either trailer capacity or space at a storage facility, which has impacts across the supply chain networks of all parties involved. Sometimes, the load is sent back to origin, sometimes the receiver will keep it (with the shipper incurring the storage fees), or, if they want it out of their warehouse, it will go to a third-party warehouse (where again, the shipper pays any applicable fees). If the held cargo is not being processed quickly, it's certainly getting in the way of smooth operations and affecting drivers, shippers and carriers alike.
According to Food Safety Magazine, "A primary contributing factor to this lack of clarity seems to be that in its effort to ensure food is safe and secure throughout the supply chain, FDA has created a critical relationship between two industry groups that, while historically coexisting in typical business arm's-length professional transactions, must now work much more closely together toward mutual FSMA compliance."1
To date, there is no unified front when it comes to how these claims are addressed. Since the regulations have come out, the industry has seen a flood of claims concerning potential STHAF rule infractions, but there has been little to no uniformity in handling them.
What Can Shippers Do?
Ideally, there should be an overall industry push to have certified inspectors ready to inspect loads as soon as a potential claim is discovered. Consistency across the industry is going to be critical, as standard insurance adjusters used by either party may not be trained food inspectors. Having the right contacts in place to ensure a qualified inspector arrives in a timely manner is essential to mitigating any potential supply chain disruptions, and for quickly and easily resolving claims. Additionally, technology that provides readily available data on reefer units and temperatures in travel can help ensure compliance with the STHAF rules.
It's important to be educated on the process of the new regulations and the impact it can have on your cargo claim recovery. Changing regulatory landscapes can certainly cause obstacles for shippers and carriers alike, but with the appropriate best practices in place, all parties can achieve compliance and avoid potential claims and supply chain backups.
1 "Moving from Uneasiness to Confidence under the Sanitary Transportation Rule." FoodSafety Magazine. https://www.foodsafetymagazine.com/magazine-archive1/octobernovember-2018/moving-from-uneasiness-to-confidence-under-the-sanitary-transportation-rule/
2 "Sanitary Transportation of Human and Animal Food." Federal Register https://www.federalregister.gov/documents/2016/04/06/2016-07330/sanitary-transportation-of-human-and-animal-food
Daniel Sbanotto, director of legal and risk for Transplace, is a respected transportation attorney, with more than four years of in-house legal experience. Prior to his current role, he served as associate counsel at Transplace where he was responsible for reviewing and maintaining contracts, leases and other legal documents across all departments and establishing company policies related to risk mitigation, management and insurance. Mr. Sbanotto earned his Bachelor of Arts in Political Science from the University of Central Arkansas and his Doctor of Jurisprudence from the University of Arkansas School of Law. He is currently a member of the Arkansas Bar, Conference of Freight Counsel, and Transportation Lawyers Association.