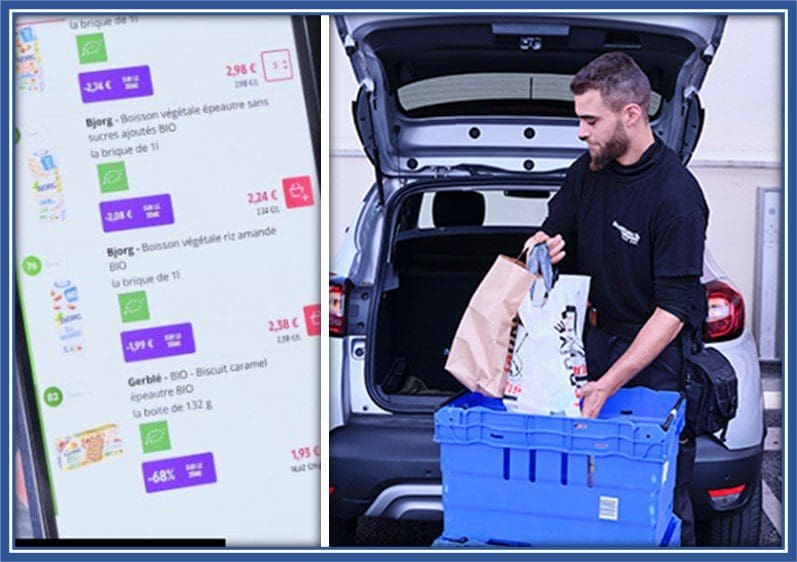 Note: Today's post is part of our "Editor's Choice" series where we highlight recent posts published by our sponsors that provide supply chain insights and advice. This article is from KNAPP and it discusses the micro-fulfillment center operations of French food retailer Intermarché.
Intermarché now offers all products sold in their supermarkets in their online store as well. E-commerce currently makes up 8 % of the French retailer's turnover, which accounted for over 26 billion euros in 2021.
Automation enables rapid entry into e-grocery
As online orders increased, Intermarché looked for an opportunity to quickly respond to market developments and to quickly and efficiently process online orders. Initially, Intermarché processed online orders manually through employee picking in the stores. s the market grew, this approach affected the shopping experience of customers buying their groceries in the store. Intermarché recognized that in-store order processing had to be complemented with an automated solution to allow continued growth in urban areas with high population density.
Intermarché adopted an automated solution that was jointly developed by KNAPP and Takeoff Technologies. This solution was implemented in two micro-fulfillment locations, one in Paris and another in Lyon. Each location processes around 1,000 orders per day. bout 80 % of the fulfillment per order takes place at the MFCs, while the remaining 20 %, which includes very specific or freshly prepared goods such as cheese and meat, is carried out in stores.
Since customers have high expectations for delivery times, Intermarché offers up to four closing times for order acceptance per day. The groceries are then delivered within two hours after the order closing time. To provide their customers with the best service possible, Intermarché offers different options for the last mile. At the store of their choice, customers can opt for drive-in pickup or have the order stored in a locker, where they can pick it up at any time of day or night. Another option is home delivery, where the groceries are delivered directly to their doorstep.
24/7 service for the MFC thanks to the Multi-Site Control Center
MFC networks require a sophisticated service concept. The Multi-Site Control Center (MSCC) provides Intermarché with the optimal control system for all their MFC locations. The service solution supports the retailer's operation around the clock with continuous system checks that detect any incidents early, before they impact the operation at all.
To read the full article, click HERE