Last Thursday, UPS announced its plans to deploy 50 plug-in electric delivery trucks supplied by the Workhorse Group. What increased UPS's willingness to invest in these vans is innovative "smart charging" software that has implications for last mile routing. There are other interesting developments in last mile routing as well.
UPS is collaborating with Workhorse to design delivery vehicles with zero tailpipe emissions. UPS will test the vehicles in urban areas across the U.S., including Atlanta, Dallas and Los Angeles. The vehicles will be delivered this year.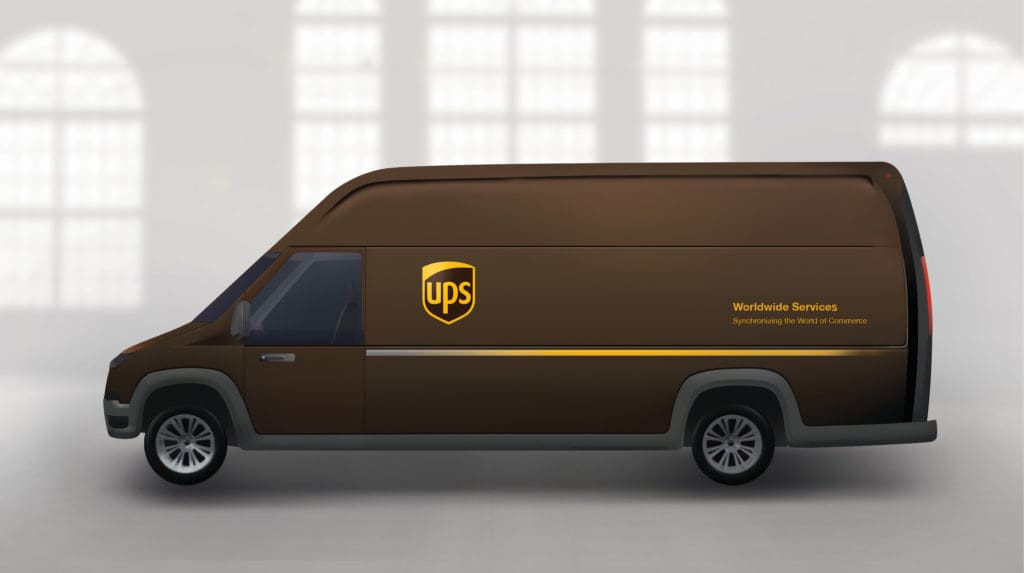 Ecommerce is causing a boom in last mile deliveries.  But as consumers place smaller, spur of the moment orders, and forego shopping expeditions where they buy larger quantities of goods, ecommerce ends up contributing to air pollution. Delivery companies are under pressure from large cities to reduce pollution. The use of electric vans certainly mitigates air pollution and these trucks are also quieter.
Reuters reported on this deal. One paragraph in the story caught my attention. They reported that UPS recently rolled out "smart charging" software at a central London facility that allowed the company to nearly triple its local electric delivery fleet to 170 vans. This smart charging technology allows UPS to improve its last mile routing of these vehicles. "The smart charging technology determines when and how fast to charge vehicles. If vehicles are not scheduled for a full route the next day, the system can opt not to fully charge them and charge other vehicles more. Without the software, UPS would have had to install enough infrastructure to charge all the vehicles at the same time – the equivalent of powering an office building or hospital – at a cost of millions of dollars for electric grid hardware."
Robust routing plays a critical role in last mile deliveries. Optimizing deliveries involves understanding the constraints and then intelligently grouping orders for delivery. In this case, there needs to be a feedback loop between the routing system and the charging software. The smart charging system needs inputs from the routing solution on planned deliveries, but the routing system also needs to know how fully charged vehicles are – and thus how far they can travel before recharging – as well as the location of the charged vehicles.
As opposed to a Google maps type application that efficiently routes an individual vehicle from an origin to a single destination, routing applications drive extra savings by intelligently dropping orders to a larger group of vehicles, all of which are typically making multiple stops. The intelligent grouping of orders on trucks, and multi-stop scheduling, saves money, reduces pollution, and improves service.
Ecommerce has made dynamic routing critical. Leading last mile routing solutions providers like Descartes Systems Group and Omnitracs have done this for some time. The way this works is that a group of orders comes in and is grouped for efficient delivery. Orders received at night, might be planned for dispatch from a depot by 10 am at the latest.  Meanwhile new orders come in from 8 am and 10 am, and these orders are consolidated and optimized for dispatch by noon at the latest. The software recognizes constraints that allow for better routing.  Examples of constraints would include things like, "on this road there is a bridge and the truck must be shorter than 12 feet tall," or "this driver has detailed knowledge of these neighborhoods and orders in that zone should be dispatched to that driver" or "this order requires a truck with an attached lift truck."
Dynamic optimization allows for the rerouting of a fleet of trucks if traffic congestion pops up in one part of the city, can allow for a dynamically added stop to pick up a returned item that just became visible in the system, and for other kinds of occurrences that could not be planned beforehand.  These routes use historical data on traffic speeds by time of day and day of week to plan the routes.  Then GPS tracking from complementary visibility solutions like MacroPoint – recently acquired by Descartes – helps to track whether shipments are proceeding on schedule and even provide dynamic estimated times of delivery to customers.
Christian Mähler, a Principal Software Engineer at PTV Group, pointed out that PTV Group offers not just routing software but also traffic management software.  There are synergies between these solutions.  For example, their traffic management software not only tracks congestion and traffic speeds, but can also forecast where congestion is likely to occur within 15 or 30 or even 45 minutes!  For example, if there is an accident, the software can predict which roads will become congested as vehicles move into adjoining neighborhoods. Their routing software can access this information to create better dynamic routing.
Routing will continue to get more detailed. Sharad Oberoi, a Director of IT & Software Engineering at Sanborn, predicts that within five years Google maps will provide not just maps of roads, but will be able to provide detailed maps of the inside of public buildings.  Sanborn is a provider of geospatial solutions. Once this occurs, deliveries will be efficiently routed not just to a building, but to the correct cubicle in a crowded room filled with cubicles.
Routing software, and transportation management systems in general, continues to advance.  The modeling is becoming more granular – able to handle increasing numbers of constraints and able to access outside data on things like traffic congestion – to improve both the speed and the quality of the planning.