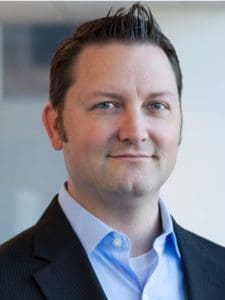 Today's digital culture has put tremendous pressure on distribution centers (DC) and warehouses, forcing them to drastically increase their pace of fulfillment to meet growing consumer expectations. This 24/7 ecommerce-driven industry transformation is causing greater peaks in demand that stretch equipment and people like never before. The impact of these peaks can have a domino effect through the supply chain – from DCs, to suppliers, to manufacturers and everyone in between.
With these changes, many are asking – how do we scale to address performance during peak periods?
To design an agile approach to business that can strategically respond to predictable peak seasons and unpredictable demand spikes, it is wise to consider both human resources and systems together as complementary assets that can overcome your operational challenges.
People, Productivity and Peak Operations
Alongside digital, the evolving workforce is also driving change. Pew Research reports that millennials are currently the largest generation in the U.S. labor force. By 2020 it's expected that they will make up more than half of the global workforce. This means that millennials will likely be brought into the DC as temporary help during peak seasons because, according to research from Duke University , they are tech savvy and less expensive to employ.
Inevitable peaks in demand and the evolving workforce raise the stakes for making new hires and seasonal help productive. The key to optimizing peak operations today is to prioritize, not marginalize, these workers.
First, focus on creating an engaging employee experience by equipping workers with devices they are most familiar with, for example, a smartphone-like device with an app-based experience to reduce the amount of time it takes them to get up to speed. For instance, on-screen buttons, color interface and use of imagery are closer to the mobile apps people use on a regular basis, which helps the employee become adept at using technology in hours, not weeks.
Additionally, using visual cues and pictures of objects enables employees to pick faster and more accurately based on what he/she is seeing. This serves to increase accuracy since the picker can verify that the item matches the picture on the device screen. It's a win-win for the employee, who is set up for success, and the employer, who has created a more productive worker.
According to Gallup research , millennials want frequent and continual feedback on job performance. Another way to bridge the engagement gap is to equip managers with mobile technology in the DCs to help them provide more direct feedback on the floor. This simple strategy can distinguish businesses today from competition.
Systems Strategy for Peak Responsiveness
In addition to preparing big orders for stores and large wholesale customers, the DC must also be able to respond dynamically to one-off fulfillment demands as well as manage resources and equipment to meet order spikes.
Order streaming is the best approach to maximize equipment utilization and labor productivity because of its ability to dynamically adjust picking priorities on-the-fly and help keep labor resources and sortation equipment humming along at a regular pace, reducing the amount of downtime for labor and sortation processes.
The chief strength of wave-based fulfillment is batch throughput efficiency – the ability to aggregate demand into bulk picking brings significant performance advantages. However, in direct-to-consumer environments, order streaming is effective at leveraging these strengths while also delivering efficiency by responding to the ever-changing order priorities we are seeing more and more today, such as unpredictable quantities of next-day or same-day shipping items.
It's this unique ability of order streaming to ensure that orders are fulfilled in the right sequence based on those priorities and its enablement of last minute allocation changes that ensure the hottest item gets out the door on time and in a prioritized fashion. This functionality plays a critical role in designing a DC to optimize for peak performance during high order periods.
Order steaming provides a holistic view of all inventory, shipping and receiving functions tied together into a single control system, offering a better approach that balances picking and replenishment to optimize flow across all components. When implemented as another fulfillment option from within an existing Warehouse Management System, order streaming doesn't require training users on multiple technologies or maintaining multiple configuration sets or integration points, further eliminating obstacles for speedy performance delivery.
Today's supply chain leaders need to be adept with both people and technology. In the DC 3.0, technology will take both temporary and long-term workers to new levels of productivity, and the more efficient and simple to use and understand, the better. Making a small change today to put processes in place that drive efficiency and profitability can reap benefits in the future and will ensure that you are ready to hit the ground running with high-volume performance.
Adam Kline is Director of Product Management at Manhattan Associates responsible for driving strategy for the company's Warehouse Management for IBM i (WMi) and Supply Chain Intelligence (SCI) products. He is also responsible for Manhattan's strategy for the Manufacturing vertical. Adam joined Manhattan in 1997 in Research & Development, then assumed a role in Product Management. He has experience across the Retail, Pharmaceutical and Life Sciences, Food and Beverage, Consumer Goods, and Manufacturing industries.
—-
1 Fry, Richard. "Millennials surpass Gen Xers as the largest generation in the U.S. labor force." Pew Research Center. May 11, 2015
2 "CFO Survey: Few Companies Making Special Effort to Attract Millennials or Achieve Board Diversity Targets." Duke University. Dec. 10, 2014
3"Employee Engagement in the U.S. Stagnant in 2015." Gallup. Jan. 13, 2016.