In early November, the Northeast Cargo Symposium had a series of presentations and panels focused on how trade disputes are affecting companies that source from abroad. One session was called "Alternatives to Trading with China." The key conclusions were that diversification from sourcing with China was already occurring before the trade war began, that in certain industries the transition will be very difficult, and that trading with other nations presents challenges in figuring out just what the total landed costs will be in sourcing from an alternative source.
This panel included, among others, Amy Elmore, Director of International Logistics at Bob's Discount Furniture, a furniture retailer with a chain of 122 nationwide stores; and Jack Daniels, CEO of EastBridge Strategic Sourcing.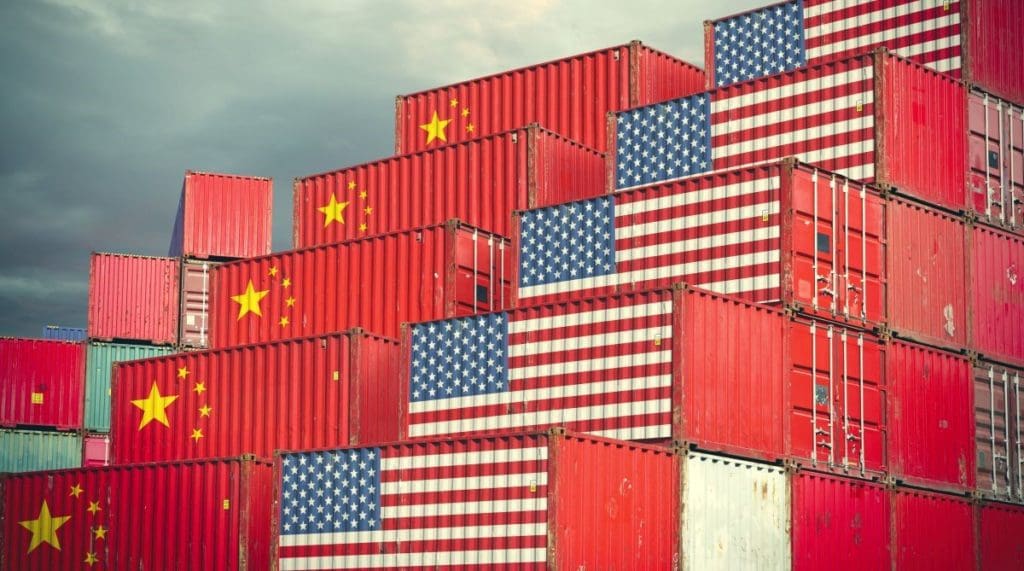 Negotiations are under way to begin to roll back tariffs. But depending on the tweets and the day of the week, these negotiations are said to be going well or badly. Nevertheless, trade experts agree that trade will never look like it did ten years ago with China. Even before the trade wars kicked off, the cost of labor on the China coast was going up and companies were beginning to diversify their sourcing locations. The trade war just accelerated it these moves.
How easy it is to diversify sourcing is highly dependent on the industry. Ms. Elmore of Bob's Discount Furniture mentioned that they saw tariffs coming and were able to shift 25-30% of their sourcing of furniture out of China in just three to four months at the beginning of 2019. They have shifted much of the sourcing to Vietnam. Interestingly, some of the companies they are doing business with are owned by Chinese companies; many of the factory managers continue to be Chinese executives experienced in manufacturing furniture.
But Mr. Daniels talked about the printed circuit board industry. "85% of printed circuit boards are made in China." You can't shift the manufacturing of these complex products "overnight." Printed circuit boards are often combined into larger subassemblies. The work associated with assembling these "kits" can be shifted to other nations, which lowers the value that is added in China and reduces the tariffs somewhat. But the printed circuit boards, the most expensive component of these kits, will still come largely from China. "It will take years and years to physically shift" these products from China. "And it may never completely shift."
And often as production shifts locations, companies find that common logistics products we take for granted, things like pallets and the barcode labels, just cannot be sourced locally. That is the case in Myanmar according to Mr. Daniels. In effect, moving sourcing from one nation to another can lead to the need to set up entire new supply chains. This may involve the development of a new network of upstream manufacturing and downstream logistics partners needed to support the end to end supply chain for products in that industry.
Then there is the question of where to shift sourcing to. The US remains too expensive for most goods. Sourcing is being shifted to Southeast Asia, India, Mexico and even Sub-Saharan Africa. But understanding the total landed costs associated with shifting goods is difficult. The volume of goods coming from many ports is not yet substantial enough that there are direct shipments from that port to a US port. This leads to a carrier shipping from an Asian port to a transshipment port also located in Asia. Goods are then combined from different ships into a new ship that will cross the ocean. What looks like comparable lead times from a Southeast Asian port may be considerably longer, and the date of arrival considerably more uncertain. Longer lead times and more uncertain arrival times lead to the need for companies to build up stocks of just-in-case inventory to meet required service levels. In contrast, in the case of Vietnam, Ms. Ellmore of Bob's Discount Furniture explained, there has already been enough capacity that has shifted that "our factories are competing for labor and port space."
Ms. Ellsmore also talked about the necessity of traveling to a new region, visiting local factories and getting a feel for the quality of their work. Then traveling to the ports and putting eyes on the infrastructure. Ms. Ellsmore shared a checklist she goes through in determining whether sourcing in a region might make sense: Is enough labor available? Is it skilled? If not, can it be trained? Is the factory capacity in place? What is the infrastructure? Is the government stable? Is it investing in infrastructure? If work is shifted to this location, what are the chances that in a few years the US government will impose tariffs on this nation as well? Will I have a boat to put my goods on? What is the lead time associated with shipping from this location? And how can sourcing in this location affect the brand; do they use child labor, for example? Ms. Ellsmore pointed out, that is a lot easier to follow other companies in your industry that have begun sourcing in a new nation than to be the trail blazer.
In conclusion, Ms. Ellsmore made perhaps the most important point of the morning when she said, "There are hidden costs to shifting work." After doing a thorough analysis you might conclude that the tariff on Chinese goods is "cheaper than the hidden costs" associated with the new location.