Consumer behaviors are evolving in an increasingly digitalized marketplace with substantial impacts taking hold in the warehouse, including accelerating service levels, shifting order profiles, and increased personalization and value-added services. The need to respond to these challenges is provoking heightened interest in warehouse management system (WMS) platforms with a focus on preparing for market challenges that lie ahead.
Vendors are preparing for the next level of customer expectations in a digital supply chain landscape by delivering differentiation focused on flexibility while incorporating upgradeability, machine learning, and autonomous orchestration of operations. Meanwhile, our customers are assessing key features available in warehousing platforms and how these features will drive profitability and a competitive edge. (See Webinar: Powering the Smart Warehouse)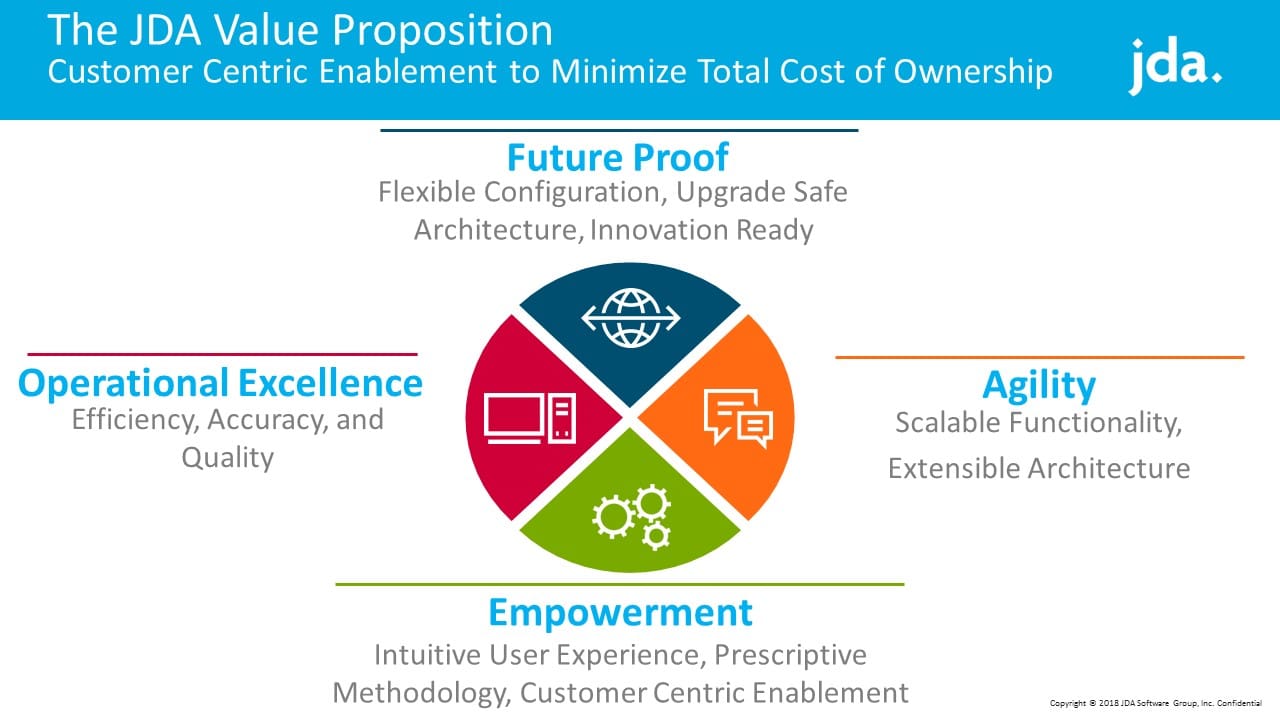 Visibility vs Efficiency
Driving operational efficiency through advanced optimization is the first qualifier in narrowing a search to a short list of qualified warehousing solutions. Nearly all vendors support efficacy in basic warehousing operations, but there is a range of maturity levels in delivering and vetting optimization capabilities for efficient product storage, work creation and orchestration across the facility. Basic tools and processes take on exponential complexity as vendors expand their reach across industries and facility sizes. While vendors may be able to address concepts, it often takes iterations of specific industry experience to meet expectations at scale. Labor management tools also evolve over time to support best practices –  tracking productivity and empowering a more robust reporting and feedback mechanism.
These tools have material impacts on productivity and can influence labor requirements and operational costs. Due to continuing labor challenges, the first determination when evaluating vendors should be the tools that are warranted, followed by the level of complexity needed to deliver the required efficiency. Best-of-breed vendors are often prioritized for their experience and scale of optimizing in these complex environments.
Agility
Manufacturers, 3PLs, distributors, and retailers are increasingly evaluating channel and product line expansion to remain competitive. At the same time, executives are redefining corporate strategies in other ways that directly impact the warehouse. A WMS must incorporate flexibility to meet these challenges in today's dynamic business environments.  Level of specialization and changes in business requirements are another important consideration. Dedicated WMS SaaS offerings are increasingly attractive for basic, stable environments. In contrast, more complex, dynamic environments require deeper evaluation of configurability for specialized requirements. Most providers offer architectures that can be modified in some way to meet requirements. But the methodology may require users to diminish their system's supportability and upgradeability to obtain these advanced capabilities.
Usability & Ownership
The desire and ability to implement and support the software is another critical consideration for long-term success of a WMS program. The organizational size, scale, and culture have substantial influence over the best fit solution and vendor.
Ease of configurability impacts implementation speed and quality, as well as the potential disruption in the post-implementation stabilization period. These impacts are exacerbated for multi-site rollouts, and the ability to adapt for continuous improvement initiatives and to meet new requirements are also affected.
While user experience drives organizational adoption, there are also other factors to consider. Vendors focused on dynamic environments have delivered open platforms and policies or rules engines, so customers can independently configure, rollout, and even extend solutions to meet their unique business goals. Training curriculum and partner strategies further extend this culture and collectively represent vendors as being focused on their services offering; often apparent when considering their reliance on this revenue stream.
Upgradeability
Upgradeability and long-term cost of ownership are qualities that clearly affect the success of WMS solutions on the market. Low-end SaaS offerings are gaining momentum in simple environments, while complex environments that historically buckled under the legacy of customizations have driven best-of-breed vendors to deliver improved configurability for a lower cost upgrade cycle. As employee and customer data privacy becomes an organizational priority, maintaining a current platform is top of mind across the C-Suite.
Organizational commitment and the ability to use native software without implementing modifications are essential to establishing a more readily upgradeable environment. In complex environments with heavy specialization requirements, diligence must be used in determining the solution's flexibility and capacity to efficiently support the business (and extended use cases) without enhancement. Some best of breed vendors have a history of delivering for such environments and this is reflected in their breadth of implementations across industries that have seen adoption flourish.
Automation, Innovation, & Digital Orchestration
Organizations that consider the role of WMS across their supply chain landscape tend to put a premium on the value of upgradeability and the solution's design principles and software maturity that support the upgrade process. The ability to evolve in an expansive, increasingly automated and digitized ecosystem will be critical, and as such, the ability to stay current on software is gaining focus as it allows the consumption of new capabilities and the use of resources focused on the latest technologies.
Communication mechanisms, integration libraries, and an open partner ecosystem are factors that reveal how well vendors are positioned to respond in dynamic environment. The role of the WMS for these ecosystems is transforming, providing an opportunity to participate in the orchestration. Danger exists in strategies that remove the WMS from a dedicated SaaS environment, limiting or preventing access to IoT, Control Tower orchestration, and SaaS capabilities.
The evolving digital landscape and emphasis on comprehensive visibility and orchestration bring pause in considering the range of vendor portfolios. A natural convergence of supply chain applications is unique to a few Enterprise Resource Planning (ERP) and BoB vendors. These vendors can deliver agility, further differentiating the areas of focus on interoperability of the planning and execution solutions while the digital ecosystem evolves to orchestrate a rapid response to supply chain disruption and a machine learning / AI driven approach to continuous improvement.
Cost of Ownership
The more established WMS players will be the primary contenders when prospective WMS buyers develop selection requirements for agility and efficiency. Logically, considering the impacts of different approaches to optimization and extensibility will help buyers evaluate how vendors deliver these capabilities. A WMS that offers configurability for specialized requirements also allows for easier support and upgrades in the future. This removes the need for dedicated IT development staff and reduces future expenses and total cost of ownership. Similarly, TCO is also reduced by removing the need to hire the WMS vendor to implement changes in system requirements that accompany unavoidable changes in business processes.
Summary & Closing Thoughts
The surging disruption to the business and technology environments makes evaluating WMS providers position for the future a critical consideration. The focus on specific warehousing capabilities versus comprehensive digital strategies will depend on your immediate and long-term business needs.
It is imperative to understand the history and experience of the various providers. Vendors are often defined by their customers, as the solutions are vetted for specific industries, business processes and scale. Newer solutions to market (arriving in the past 10 years) have largely focused on "checking the boxes" in an RFP but struggle mightily when facing adversity in an implementation. Explore the presence of the solution relative to comparable businesses, and the experience of the implementation community (direct and partner services) that can ensure implementation in accordance with best practice and the fastest possible return.
WMS implementations are a commitment. If there's one piece of advice I can provide it is to ensure your vendor has the ability and dedication to success relative to your business needs, with a forward-looking approach to propel your innovation into the future.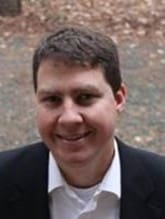 Matt Butler, Director, Industry Strategy at JDA Software ,is a supply chain professional with 20+ years of experience in Supply Chain Execution where he has worked extensively with complex organizations to establish best practices and drive innovation in SCE programs, both domestically and globally.