Survey Says: 86% of Consumers Willing to Delay E-commerce Delivery in Favor of Sustainability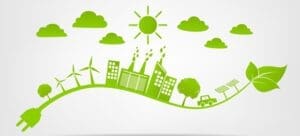 Note: Today's post is part of our "Editor's Choice" series where we highlight recent posts published by our sponsors that provide supply chain insights and advice. This article is from Logistyx looks at the findings from a recent survey on sustainability.
One of Logistyx's long-time partners, Blue Yonder, published its 2022 Consumer Sustainability Survey, revealing retail consumer preferences related to sustainable shopping habits after surveying more than 1,000 U.S. consumers on their sustainable shopping opinions and behaviors. Among the key findings:
86% of consumers are willing to delay e-commerce deliveries for the sake of improving sustainability if given an incentive to do so
64% of consumers are willing to spend more for sustainable packaging
40% of consumers agree there should be a purchase threshold to qualify for shipping
In a recent column at Forbes titled "Sustainability Vs. Instant Gratification: Shopping And Shipping In 2022," Logistyx President Ken Fleming explored the impact of consumerism and instant gratification on shipping sustainability, arguing shoppers need to alter their mindset to focus on sustainability for the good of the planet:
"The fundamental shift in mindset about how we shop is likely to have the greatest effect of all. When we prioritize sustainability over instant gratification, shop with companies that prioritize sustainability, and demand more sustainable options from shippers and carriers, then we'll see a dramatic shift in our impact on the environment."
The Blue Yonder survey is encouraging on that front. Speaking with Supply Chain Management Review, Edward Wong, senior vice president, global retail sector leader at Blue Yonder, stated:
"As retail emerges from pandemic-era practices, sustainability is back in focus. The findings of this study reflect the paradigm shift toward a more environmentally friendly supply chain as consumers are now willing to do their part to embrace more sustainable shopping habits."
To read the full article, click HERE.