How 3PLs Can Gain Visibility and a Competitive Advantage Offering Automated Billing and a Self-Service Interactive Customer Portal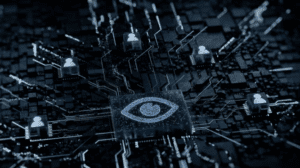 It's hard to imagine a third-party logistics (3PL) business today operating without some form of a warehouse management system (WMS) connecting the digital dots. Technology's place in supply chain operations is well established and much appreciated, as it helps improve accuracy, visibility, and efficiency from orders coming in and shipments moving out. But can technology do more?
The answer, of course, is yes. This article explores two such ways modern digital tools can elevate the performance of 3PLs on the way to creating stickier customers. The glue, in this case, pertains to automated billing solutions and interactive customer portals, both of which can be handily configured to communicate with your customers' various platforms and your existing WMS.
Maximize Revenues and Efficiency with Automated Billing
An automated billing solution benefits both customer and 3PL alike, in that it captures all billable activities performed by the 3PL, while accurately reporting charges at the rates and conditions associated with each customer's specific negotiated contract.
Instead of manually entering data at set intervals throughout the month – an after-the-fact exercise prone to errors and omissions – an automated solution captures billable activities correctly in real-time, improving overhead utilization, cost control, and revenue leakage at once. 3PLs can quickly assess client-level profitability via accurate cost-to-serve metrics and analytics on demand while creating a verifiable audit trail of events and charges that reduce potential credit settlements and contribute to customer satisfaction.
A modern solution can also be configured to accommodate customer idiosyncrasies, such as preferred level of invoice detail, billing cycles, accounting periods, and other unique demands, including multi-lingual and multi-currency requirements. By integrating the solution with customer accounting systems and other billing software, such as timecards, customers can inspect current charges in real time for an accurate snapshot of present expenses leading to improved forecasting.
Lastly, this single source of truth for all parties positively impacts customer relationships. It serves to standardize contracts and billing rules across multiple customers and frees personnel on both sides from added human intervention and disputes. When billing rates and effective dates change, a system alert notifies both parties in advance, eliminating misunderstandings through improved, proactive communications.
Whether deployed on the cloud or on-premise, an automated billing solution will play well in any operating environment, without placing a burden on already overtaxed IT personnel.
Deliver a Superior Customer Experience with an Interactive Self-Service Portal
Likewise, customers and 3PLs can both benefit from an online, interactive customer portal. Providing customers self-service access to their inventory data relieves 3PL staff from answering calls regarding inventory on hand for promotions, expiration dates connected to lot numbers and quantities, "available to promise" stock across multiple locations, and more.
Where customers gain the ability to make informed decisions based on improved visibility into their inventory, 3PLs can reduce their cost of service, while simultaneously enhancing productivity and profits.
In today's hyperactive, fast-moving supply chain marketplace, a system-agnostic, add-on portal capability can also be a real competitive differentiator. 3PL customers consistently testify that the ability to access their proprietary information over any browser-enabled device is a valuable convenience. Not only can they manage their inventory remotely without having to wait on service personnel, but they can also do it more effectively than a 3PL that might otherwise be performing the same tasks using some combination of spreadsheets, email, customer service desks, and hard-copy communications.
The WMS simply mirrors and presents any dedicated, stored data to the customer without interrupting ongoing operations. Meanwhile, customized screen views and reports add value to the experience, making a portal service worth monetizing across the customer base as a net saving against billable service calls involving staff.
Low-Risk Options that Add Value to Your Brand
The good news is that both of these technology tools are already available on the market, out-of-the-box; both have been proven in real-world applications, so as reduce any risk considerations associated with their investment. Any savvy software implementer can provide the necessary integrations and customizations necessary to deliver a robust user experience that meets the needs of your specific organization and customer class.
If your mission is to stand apart as a logistics partner of choice, providing flexible solutions that add value to customers, while also making your organization more productive, profitable, and efficient makes sense.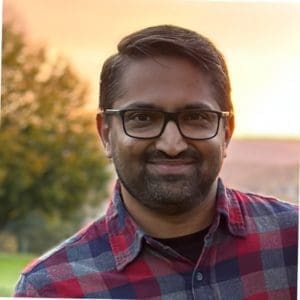 Smital Naik, Director of Client Services at Open Sky Group brings over 15 years of experience as a general management professional in the supply chain industry.  He has experience in strategic planning, improving operational efficiency, team building, and project management. He has led multiple implementations, guiding teams with his strong operational and inventory management skills, and deep knowledge of WMS.  Before joining Open Sky Group, Smital worked as a General Manager for a global 3PL where he effectively managed four accounts and up to 150 associates, depending on the season. He was also responsible for managing physical inventory as well as the day-to-day processes during start-up and beyond.  
Open Sky Group, global specialists in the Blue Yonder supply chain solutions (formerly JDA RedPrairie Software), helps companies like yours implement and upgrade warehouse, labor, and transportation management systems. To learn more, visit Open Sky Group today.