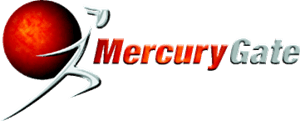 Last week I had the opportunity to speak with the team at MercuryGate (a Logistics Viewpoints sponsor) about their latest transportation optimization (TO) release. The company's TO engine, named Mojo, had already upgraded to include multi-pool routing, a secondary costing model, and advanced green calculations. However, the newest release of Mojo has a new product set named Mojo Live. According to the MercuryGate team, Mojo Live is designed for smaller sets of data that are presented on the users TMS screen. The optimization occurs synchronously and quickly allowing the user to direct their workflow. The goal is to have the optimization build within 30 seconds, allowing for near real-time adjustments. The number one use case is that Mojo Live provides a quick, easy, constrained optimization. For example, the user knows which port a shipment is going through. Mojo Live allows them to route the shipment quickly.
MercuryGate has added a scripting language that will make it easier to customize the solution without affecting the upgrade path.  This is probably something that MercuryGate will mainly do for customers unless they have really good IT folks.  But the customization will be quicker and easier to achieve.  Sometimes customization that does not apply to the installed base can have a good ROI.  This is particularly true for large shippers where a small tweak in optimization can sometimes add up to big savings.
And now, on to this week's news.
Walmart's chain of Sam's Clubs stores has introduced buy online, pick up in store for grocery customers. However, there was a problem with this option – customers often had to wait too long in the warehouse to pick up their order. The main issue was frozen foods. The company couldn't keep frozen foods alongside the dry and packaged goods in a customer's order. This lead to long wait times as store workers picked frozen goods when the customer arrived. On Wednesday, Walmart technologists unveiled a new solution to the problem. Customers can now "check-in" via their smart phone to let the store they are ready to pick up the order. Store employees will then pick the frozen items to accompany the rest of the order. With this new program, Walmart is betting heavily on the future of in-store fulfillment for grocery orders.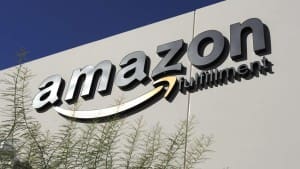 Amazon is dispensing with its minimum order requirement for thousands of smaller items and offering free shipping. The policy applies to both Prime and non-Prime customers as Amazon bids to reach price-sensitive shoppers. The key behind this move is to take market share away from eBay, which is currently courting the price-conscious shopper. The new offer gives online shoppers an opportunity to order inexpensive goods one at a time without worrying that shipping costs are more than the price of the item or feeling compelled to buy additional products to meet a free-shipping threshold. The service covers items that weigh 8 ounces (230 grams) or less, which usually cost no more than $10. Delivery will take four to eight business days from a new shipping hub in Florence, Kentucky, specifically stocked for the program dubbed Fulfillment by Amazon Small and Light.
After months of unrest, backlogs, and traffic jams, Global Port Tracker is reporting that import cargo volume at the nation's major retail container ports has returned to normal levels following ratification of a new West Coast labor agreement. The Pacific Maritime Association and the International Longshore and Warehouse Union both voted in May to ratify a new five-year contract agreed to in February. According to NRF Vice President Jonathan Gold, "Despite some lingering labor issues, the volume of cargo and the rate of growth have both largely settled down." It will be interesting to see how the ports continue to respond as import demand increases.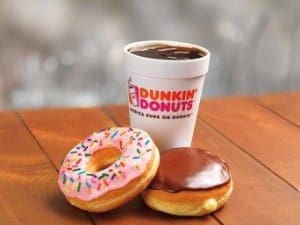 Dunkin' Donuts is the latest chain restaurant to jump into the delivery world. The New England based coffee and donut franchise is developing mobile ordering and conducting a private test of delivery. The plan is to conduct a more "public" test next year. However, Dunkin' Brands Chairman and CEO Nigel Travis has insisted that the company will not rush into a full launch. Instead, the company will explore all "delivery" options that make the process easier for consumers, including curbside service. While many fast food chains are exploring delivery, they need to conduct due diligence. While delivery is a lucrative business for pizza chains, others need to understand the economic ramifications of full-time delivery workers. For coffee and donuts, it just might not make sense. This is one model that could certainly use outsourced delivery drivers as a profitable solution.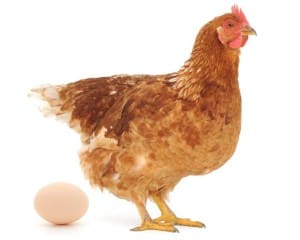 European eggs are coming to the U.S. For a country that is chock-full of egg farms, this may come as a surprise. But the widespread avian flu has wiped out the domestic supply, impacting bakeries and wholesale producers. The price for liquid eggs, the product most large scale bakers use in their products, has more than doubled in the last few weeks, and the supply is dwindling. This marks the first time in more than a decade the U.S. has bought eggs from a European nation, and comes as consumers are seeing a surge in shell egg prices as well. The good news is that avian flu cases are on the decline and the U.S. egg market will hopefully rebound shortly.
And finally, spot van rate jumps on capacity imbalance. The number of available loads on the spot truckload market jumped 36% during the week ending June 6 and capacity increased just 5.5%, according to DAT Solutions, which operates the DAT network of load boards. The supply-demand imbalance helped push spot rates up last week. The national average van rate increased 5 cents to $1.90 per mile, the reefer rate rose 4 cents to $2.23, and the flatbed rate edged up 1 cent to $2.19. In the van market, DAT reported that load posts were up 32% but truck posts were up only 7.5%. The imbalance sent the national van load-to-truck ratio up 23% to 3.0, meaning there were 3.0 available van loads for every truck posted on the DAT network. Average outbound van rates rose in several key markets including Los Angeles, up 8 cents to $2.17 per mile, and Atlanta, up 11 cents to $2.17 a mile.
That's it for the news this week. Enjoy the weekend and the song of the week, LA Woman, by the Doors.