Land O'Lakes Chief Supply Chain Officer, Yone Dewberry, told an audience at eft's 3PL and Supply Chain Summit in Atlanta in on June 6th, "We've created it" (the truck driver shortage). "As an industry" (shippers), "we've done this to ourselves."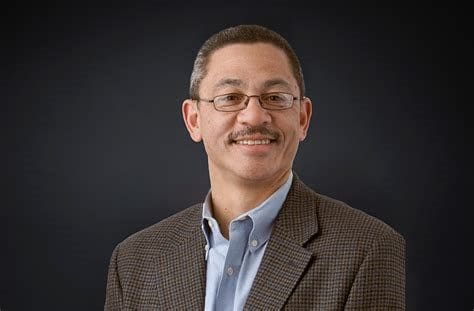 Land O' Lakes is a member owned cooperative with revenues of $15 billion. The company is best known for dairy products, particularly butter, but the company also has divisions devoted to animal nutrition and seeds/crop protection. When it comes to securing carriage, it is easier if you have predictable demand, use standard trucks, and have long lead times.  That does not fit any of their businesses.
The animal feed business does not have seasonal peaks, but 40 percent of deliveries are same day or next day. The dairy business has "huge peaks" according to Mr. Dewberry. 40 percent of butter is sold in November and December and needs to be transported in refrigerated trucks. "Getting refrigerated trucks during the busy season is tough." Finally, the Ag service business is "peaky." "When the weather gets warm, farmers want to plant. It is hard to "predict" these peaks. And when it rains, farmers are apt to ask for fungicides, and they want those fungicides delivered the same day. 80 percent of deliveries from this business are same or next day.
The trucker shortage is being driven by: unemployment rates being down which has created a positive consumer outlook and people buying more goods. It is definitely driven by demographics, "in the past ten percent of drivers were near retirement at any point in time, today it is 25 percent" said Mr. Dewberry. The ELD mandate has had an impact, but perhaps not as big as many argue. But a big reason for the shortage is that "we've forced our carriers to drive their prices down. Trucking companies don't have many levers. There is fuel, carriers can't control that. And there are driver wages." For many years, driver wages were not keeping up with wage growth in other sectors.
So, there is a driver shortage. Companies are having a harder time maintaining existing service levels, much less moving to more demanding business to consumer ecommerce type expectations for quick deliveries. "5:00 to 9:00 bleeds over to 9:00 to 5.00" quipped Mr. Dewberry. By that he means that people go home at the end of the day, order on line, are promised quick deliveries, have choices on when and how goods are shipped, and have visibility to those shipments. Those expectations then carry over to the business environment.
So that is the problem, what is the solution. Land O' Lakes is doing several things to deal with a tough freight environment. First of all, the company believes a focus on costs has been overblown. "We don't generally talk about price (with carriers), we talk about how to solve a problem."
With the ag supply business, they are making many shipments to rural areas served by small carriers that don't have a lot of technology. Land O'Lakes has implemented a real-time transportation visibility solution from FourKites. Drivers can download an app, accept a load, and then have the shipment tracked via their smartphone. "We track every Purina shipment." They are running pilots with FourKites to see whether predictive analytics surrounding weather – the data comes from the Weather Channel owned by IBM – and traffic can be used to better predict arrival times. Further, visibility can be used to pay drivers for all the work they do. If they are struck in traffic, and the visibility solution shows that, they can be paid for their time. If they are made to wait too long picking goods up at a warehouse, the visibility solution proves that, and they are paid for that as well.
Land O'Lakes is also running pilots with Uber Freight and Convoy. "Traditional brokerage is too slow." These technologically sophisticated AI-based brokers might be a partial solution. But the experiment is young. "We don't know if it will work."
The company is also looking to partner with companies with private fleets. "Carriers fleets are at a 90 percent utilization level. Private fleets are only 50 to 60 percent utilized. We've found a few we can work with." Eventually, finding loads while helping their partners eliminate empty backhauls will be made easier with technology.
Land O'Lakes wants to also test the feasibility of autonomous trucks. Their partner here is Uber Advanced Technologies. Self-driving trucks are not legal yet, but some states are allowing pilots to be run.  Land O'Lakes would like to work with the Department of Transportation in Minnesota and Uber to begin testing certain lanes. "This might not happen for years," Mr. Dewberry admits, "but we have to start somewhere."
Finally, the company is working with industry groups like the Grocery Manufacturers Association and the Food Marketing Institute around participating in projects that can help alleviate this problem. For example, what if food manufacturers did not have to deliver to retailers on week days 9 to 5 but could smooth demand by delivering on weekends? A study could show how much capacity might free up.
In the current environment, partnering, new technologies, and experimentation makes sense. Land O'Lakes is clearly doing something right. They average 1,000 shipments per week. In the last year, only three shipments were left on the dock because of an inability to find a carrier willing to take the load.