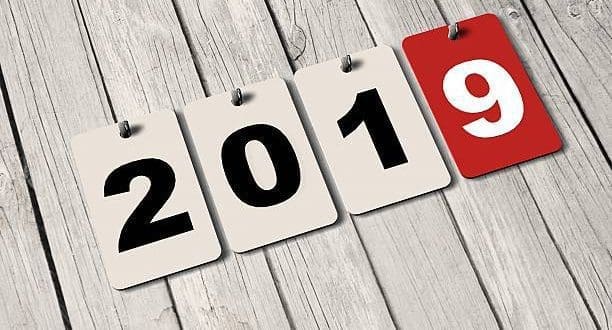 This is the end of the line. And by the end of the line, I mean this is our last news round-up for the year. And what a year it is has been. In my article earlier this week, I highlighted the top articles of the year, which included our takes on Amazon and Tesla's supply chains, warehouse automation,crowdsourcing for last mile deliveries, blockchain, and more. On top of that, I have also learned a lot from the conferences I have attended and the incredible sponsor blogs that appeared on this page. It's been a pleasure bringing you the news this year, and I look forward to continuing to do so in the new year. We still have a few articles to publish next week, but for now, we're signing off from the news as we count down to 2019. And now, on to this week's logistics news.
The prescription home delivery market is heating up. Walgreens, feeling the pressure from Amazon's acquisition of PillPack and CVS' expanded home delivery program, is expanding its relationship with FedEx to launch next-day prescription delivery nationwide. According to Walgreens, the expanded partnership with FedEx will make the drug chain the fastest choice for next-day delivery in the US. The partnership will give Walgreens access to FedEx's vast air and ground delivery network. Patients will receive a text message when their prescriptions are ready, and can then use their phones to finalize the prescription process. It can then be delivered the next day for a fee of $4.99. Same day delivery of prescriptions is already available in select markets including Chicago, Dallas, New York City, and four cities in Florida.
UPS has announced its 2019 rate schedule, which includes an overall rate increase of 4.9 percent for ground, air, and international services. The announcements has left shippers scrambling, as the new rates take effect on December 26, which will be the first day of the Christmas returns season. One new charge for 2019 is a $2 fee when shippers fail to provide "package-level detail" or an electronic manifest of all information about a package. While most large shippers have electronic manifests, often times smaller shippers do not. UPS is also increasing its third-party billing rate from 2.5 percent to 4.5 percent of the shipment price. This is a common practice in drop shipping from manufacturers. This, like the other increases, is caused by the increased cost of shipping orders as e-commerce and last mile deliveries continue to become more expensive.
For the fifth straight month, the US trade deficit has increased. The Commerce Department announced that the trade deficit increased 1.7 percent to $55.5 billion, the highest level since October 2008. The increasing trade deficit is likely linked to the ongoing trade war with China and the Trump administration's tariff strategy. In October, exports of goods and services slipped 0.1 percent to $211.0 billion. Soybean exports, which have been targeted by China in the trade dispute, dropped $0.8 billion. Exports of civilian aircraft and engines also fell. But exports of petroleum and consumer goods were the highest on record. A strong dollar is probably restraining overall export growth. However, imports did rise 0.2 percent to $266.5 billion, which is an all-time high. Consumer goods imports increased by $2.0 billion to a record high of $57.4 billion, boosted by a $1.5 billion jump in imports of pharmaceutical preparations.
Speaking of the trade war, China and the US are discussing a roadmap for the next stage of trade talks. According to the Trump administration, China has agreed to cut tariffs on US-built cars and auto parts to 15 percent from the current 40 percent. This helps to set the stage for the next round of talks aimed at easing the trade war. At a December 1 meeting, President Trump and President Xi Jinping agreed to a truce that delayed a planned January 1 US increase of tariffs to 25 percent from 10 percent on $200 billion worth of Chinese goods by 90 days. While no other details have emerged on how the two countries will ease tensions or decrease tariffs, China's commerce ministry said, "Both sides exchanged views on putting into effect the consensus reached by the two countries' leaders at their meeting and pushing forward the timetable and road map for the next stage of economic and trade consultations work." The US has said that if there is no deal by March 1, though, new tariffs will be imposed.
Theresa May delayed a recent Brexit vote in the face of mounting opposition and is scrambling to pull together support. This move has a lot of people concerned about a no-deal Brexit. As a result, the UK has told supermarkets to stockpile as much inventory as possible in warehouses around the country. The request is being made as a worst-case scenario strategy, as a no-deal Brexit would cut the capacity of the country's main trading route from the French port of Calais to Dover in southeast England to just 13 percent of the current level due to additional border checks. The Department of Health also said that six-week stockpiles are part of contingency plans as a no-deal Brexit could create six months of reduced access on shorter shipping routes. The country is preparing for a period of "panic buying" as grocers feel their shelves could be at about 50 percent capacity in the event of a no-deal Brexit.
As the problem of packaging waste continues to grow, Nestlé announced it will create the Institute of Packaging Sciences, in Lausanne, Switzerland. The institute will employ around 50 people and will focus on developing "functional, safe, and environmentally friendly" packaging. The new packaging tests will look at recyclable, biodegradable, and compostable technologies, each of which will be tested across a number of product lines in the lab. The institute will work closely with start-ups, academics, and suppliers to develop the new technologies. The hope is the roll out new packaging sometime in 2019, once testing has been completed.
Speaking of sustainability, forty-three brands, retailers and organizations — including Adidas, Gap, H&M and Target — launched the Fashion Industry Charter for Climate Action, seeking to address climate impact across the fashion supply chain. Signatories to the charter set up six working groups that will outline implementation steps to reach net zero emissions by 2050. Issues to be addressed include using sustainable materials, low-carbon transport, improving consumer awareness and working with financial and government entities to spur innovation. The charter members also set up initial targets to phase out coal sources in their own operations and direct suppliers by 2025 and reduce greenhouse gas emissions 30 percent by 2030.
And finally, Amazon teamed up with police in Jersey City, NJ to apprehend people who steal packages delivered to homes. The partnership includes the installation of doorbell cameras and dummy boxes equipped with GPS tracking devices. Once the bait was placed, it didn't take long for the first package to be stolen. Police were able to track the thief thanks to the GPS inside the box. As e-commerce has grown, so has the number of packages dropped on doorsteps, as well as the number of stolen packages. Amazon — which is providing equipment free for the Jersey City program — declined to provide figures on how many packages are reported stolen or missing, as did FedEx and UPS. It's nice to see a win for the good guys on this one though.
That's all for this week and this year. I look forward to bringing you more news stories in 2019. Enjoy the weekend and the song of the week, The End of the Line by the Traveling Wilburys.