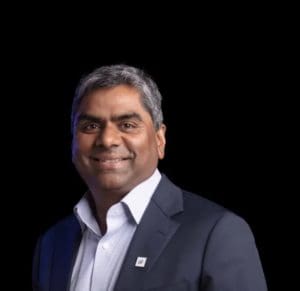 There are several young supply chain software companies that are unicorns. A unicorn has a valuation of over $1 billion.  One of the more interesting is o9 Solutions. In January of 2022, Dallas-based o9 Solutions was valued at $2.7 billion after a funding round. Based on their growth, the company may be worth even more now. This January the company reported that its annual recurring revenue grew at over 84% year-over-year.
o9 Solutions has grown from a small company to a significant player in the supply chain planning (SCP) market in a short period of time. The company launched their platform in 2014. In the last 3 to 4 years o9 has seen tremendous growth. According to Chakri Gottemukkala, the co-founder and CEO of o9, the company has "subscription revenue in the 200 hundred million plus range now." Based on ARC Advisory Group's recently released study of the market, this puts them in the top 5.
How did the company grow so fast? Mr. Gottemukkala attributes it to the fact that he and his cofounder are known entities in the supply chain planning space, customer centricity, and their technology platform.
Because supply chain planning is undergoing something of a technological revolution, this article will focus on o9's technology and why their CEO believes it is differentiated. In enterprise software markets, there is a technological revolution every 20 to 30 years that upends the market and creates new winners and losers.
The supply chain planning market got started when supply chain models were put into in-memory databases in the early 1990s. In-memory relies on system memory as opposed to disk space. This is much faster. Without this technology, an advanced plan capable of accounting for the complex constraints across a supply chain could not be generated quickly enough to be useful. The company that pioneered this was i2 Technologies. i2 was later acquired by Blue Yonder and Blue Yonder remains one of the leaders in the SCP market. Mr. Gottemukkala's o9 cofounder, Sanjiv Sidhu, was the CEO at i2. Mr. Gottemukkala also has roots in i2 where he held several different positions.
o9's growth has corresponded with the company's promotion of the graph database as a better way to do supply chain planning. "We pioneered (the use of the graph database) for planning" Mr. Gottemukkala asserts. o9 also uses in-memory, artificial intelligence, and other technologies in what they call their Digital Brain platform.
A graph database stores nodes and relationships instead of tables, or documents. Data is stored just like you might sketch ideas on a whiteboard. Tech giants like Google, Facebook, LinkedIn and PayPal all tap into graph databases to generate customer recommendations and ad placements. Those insights are driven from data connections across the vast amounts of data these companies have access to.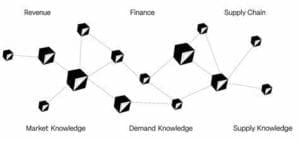 The Power of Flexible Modeling
Based on their background, o9's cofounders understood the strengths and weaknesses of existing planning technology. The weaknesses included a lack of flexibility. Models would be created, but they were not living models that changed as an enterprise changed. The lack of flexibility also meant that implementations took too long. And the models themselves were often not detailed enough to create a digital twin that represented how a company actually operated.
"There's a lot of flexibility required to handle the different supply chains within a business," Mr. Gottemukkala explained. Planners in China rely on different data sources and operate with different business practices than those in North America. "There's a lot of flexibility required to model the variations and nuances."
The modeling of demand can be dramatically more detailed using the graph database technology. "What are the drivers of demand? If you take a big consumer goods company, you don't need to just model products and customers," o9's CEO explained. "You need to model the company's competitors, end consumers, and the demographics of customers in Texas versus New York."
When it comes to the constrain-based models, Mr. Gottemukkala continued, it's not just about modeling the factories and the distribution centers. A company also needs to model their "suppliers and their supplier's suppliers" to understand where problems are occurring in the multi-tier supply chain. "So, how do I model all the way from my market and consumers and customers and competitors to the suppliers in the multi-tier supply chain? A very powerful modeling framework was required."
In supply chain planning, the models that generate demand have been fundamentally different from the constraint-based models that model what companies can produce and deliver to customers. This led to difficulties in doing truly integrated planning. In integrated planning the critical data points and insights flow seamlessly back and forth across the demand and supply models.
A New Way to Think About Integrated Planning
Planning is also done in existing time buckets. "Every company has different planning cycles. There's a monthly cycle. There's a weekly planning cycle. There's a daily planning cycle, a shift level cycle, etc. The reason why these planning cycles exist," Mr. Gottemukkala explained, is because you're making different decisions in each of these."
"The decisions that need to be made in the monthly cycle are different than the decisions that need to be made in the weekly cycle, which are different from the decisions that need to be made in the daily cycle." For example, for a yogurt company, decision of where to ship a short lifecycle product coming out of a factory is done daily because "demand can shift in very short time frames." Meanwhile decisions like how much production capacity needs to be added, or what raw materials need to be purchased, don't change on a daily basis. Those more risk-based decisions tend to be made in the monthly integrated business planning process.
When supply chain professionals talked about integrated planning, they were historically looking to integrate sales, marketing, and finance into the monthly supply chain decision-making process. "But the challenge with the traditional planning systems has been there were silos" not just across different business groups, but silos across different planning horizons. These different planning horizon decisions require different models.
"So, one of the beauties of the o9 platform," Mr. Gottemukkala continued, "is that the models are all connected." In the monthly business planning meeting, a plan can be created, that if executed, will generate a certain profit, cash flow, or even keep greenhouse gas emissions below a certain targeted level. But, of course, over the course of a month the demand and supply pictures change. Thus, the initial plan must be modified. Nevertheless, these plan deviations that occur in weekly or daily buckets flow into the monthly model. Based on a changed factory schedule on Tuesday, the company can see what the new projections for cash on hand, profits, and emissions will be in the coming month.
Data, Data, and More Data
To fully leverage the power of the current generation of modeling technologies will require access to much more and better data. o9 has partnered with FourKites, project44, and Shippeo to get real-time visibility to shipments. o9 Solutions' clients also have access to their partner PredictHQ's event data, which drives improved forecasting.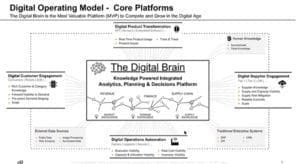 To do better planning, o9's CEO also believes companies need better access to real-time risk data on what is happening in the multi-tier supply chain. There are vendors that supply this data. But when it comes to identifying suppliers two or three tiers upstream from a company, this is still a tough nut to crack.
Finally, from a data perspective, getting better environmental, social, and governance (ESG) data is a real problem. While the o9 technology could model Scope 3 emission/profitability tradeoffs down to the product level, that depends upon having good data. "The true impact on water or energy or greenhouse gases depends on data" that is generated outside the four walls of an enterprise. But, Mr. Gottemukkala exclaimed, "it is still not rich enough." There is no one source that can provide good sustainability data. The data required will be different in different industries. Companies in an industry need to collaborate more effectively to accelerate the ability to plan based on high quality ESG data. Once the data becomes available, "new types of analytics and algorithms could be possible. We have built the technology for that already knowing that's where the world is going to go."
Conclusion
o9's competitors would certainly disagree with some of the assertions that Mr. Gottemukkala makes. But o9's customers are some of the biggest and best-known companies across consumer goods, retail, and high tech & electronics. These customers have bought into the idea that new and better planning is being made possible by a new generation of planning technology.