"Insanity is doing the same thing over and over and expecting different results."
This quote is often attributed to Albert Einstein, but apparently, he never actually said it. However, for one man in Maryland, none of that matters. The 65-year-old Accekeek, Maryland man bought 15 identical tickets for the same lottery drawing. Normally, this would seem, as is attributed to Einstein, insane, given the low odds of winning on a single ticket. And to buy multiple tickets with the same numbers in the hopes of winning more money just seems so over the top. Well, this guy apparently knew what he was doing. With the 15 identical tickets that he bought, the Accekeek man ended up winning 15 $50,000 prizes — a total of $750,000. The man visited Brothers Liquors on Old Fort Road in Fort Washington and bought 15 identical tickets for the same Pick 5 drawing and ended up hitting the jackpot, winning $50,000 per ticket. The winner, who has been a federal employee for 20 years, said the $750,000 prize will allow him and his wife to retire comfortably. And now on to this week's logistics news.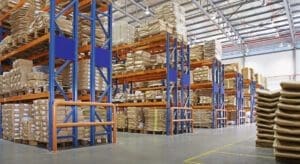 Lean times faced by many U.S. and European companies may last longer than expected as they try to sell off their bulging inventories in an economic climate where demand is stalling. Full-to-bursting warehouses means fewer orders for manufacturers, which translates into lower levels of business activity and, ultimately, weaker growth. The high stock levels are the result of retailers, wholesalers and manufacturers stockpiling everything from beer to DIY tools, chemicals and clothes as COVID-19 lockdowns snarled supply chains and shut factories. They stocked up again after Russia's invasion of Ukraine pushed up the price of raw materials such as energy and wheat. Now, global demand is falling as borrowing costs have risen, so companies have started running down stocks. But the process has been much slower than expected and may drag into next year.
The number of vessels waiting to cross the Panama Canal has reached 154, and slots for carriers to book passage are being reduced in an effort to manage congestion caused by ongoing drought conditions that have roiled the major shipping gateway since the spring. The current wait time to cross the canal is now around 21 days. The massive pileup is a result of water conservation measures the Panama Canal Authority deployed in late July due to drought. The PCA has temporarily lowered the availability of booking slots from August 8-August 21 for Panamax vessels, which are the largest vessels that can cross the canal. These vessels can carry 4,500 twenty-foot equivalent units (TEUs), which are the dimensions of a container. The number of pre-booking slots was reduced to 14 daily from 23.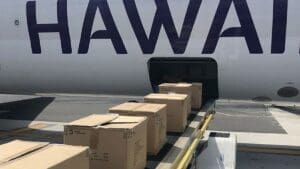 Carriers are prioritizing relief shipments to Maui after winds from Hurricane Dora helped fuel a wildfire that devastated the town of Lāhainā this week. The Port of Kahului is fully operational, and interisland freight and transport company Young Brothers noted in an Aug. 9 operations update that it is focusing its efforts on the loading and discharge of medical supplies and emergency vehicles to the port over the next few sailings. Shipping company Pasha Hawaii's emergency response plan is underway, and it is also prioritizing sending emergency rations, food and medical supplies to Maui via available barge capacity, according to an Aug. 11 release. The shipping company is currently working with government agencies, customers and partners to coordinate the transport of relief supplies.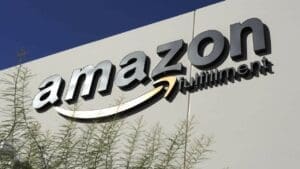 Millions of Amazon orders are arriving on doorsteps across the U.S. without any extra packaging. This means that a new television may sit in the manufacturer's box at the door. The change represents the next frontier in the tech giant's overhaul of its delivery processes, one Chief Executive Andy Jassy hopes will appeal to customers who are put off by the volume of Amazon-branded boxes they receive and discard every week. The company in the past year revamped its logistics network, enabling faster and more efficient deliveries. Eliminating or reducing packaging has become increasingly important for the company to maintain its dominance, reduce costs and reach its goals related to its climate impact. About 11 percent of items that the company delivers now arrive without extra packaging, or what the company calls "ships in own container," Amazon said. Customers typically are able to choose at checkout if they want extra packaging or prefer their order without it.
Amazon has launched a non-urgent ground delivery service that appears to be aimed in part at shippers that don't use Amazon for retail ordering or its fulfillment services. The service, called Amazon Shipping, is designed for shippers placing orders through Amazon's marketplace, a shipper's own website and "other selling channels," according to information on the company's website. Ground deliveries will be made in five days or less, Amazon said on the site. This underscores the deferred-delivery nature of the service. Support will be available 24/7, it said. Amazon had planned to roll out such a service in February 2020. However, the subsequent surge in pandemic-related delivery demand forced the company to table the idea in order to manage the tsunami of business that headed its way once e-commerce demand took off.
The Federal Motor Carrier Safety Administration announced it will consider petitions for waivers from the agency's 2018 and 2020 determinations that California and Washington State's break rules for commercial drivers were pre-empted by federal law. In a notice published in the Federal Register earlier this week, FMCSA asked for waiver petitions to be submitted by Nov. 13. FMCSA will publish any petitions it receives and provide an opportunity for public comment. As noted by the transportation attorneys at Scopelitis, Garvin, Light, Hanson & Feary in an Aug. 11 email alert, "Before the FMCSA preemption determinations, motor carriers frequently faced class actions seeking millions of dollars in penalties related to alleged meal and rest break violations in California and Washington." The notice explained that California and Washington would not need to demonstrate that the FMCSA made a mistake when it determined the laws were pre-empted. They need only to demonstrate that "the waiver is consistent with the public interest in the safe operation of commercial motor vehicles."
The number of supply-chain jobs open for application at beverage-alcohol manufacturers rose more than 50% in the first half of 2023, data suggests. Between 1 January and 30 June, there were 3,444 'active' jobs related to the supply chain at alcohol companies monitored by GlobalData, Just Drinks' parent – a 55 percent rise on the second half of 2022. 'Active' jobs denote positions open for application. GlobalData's job analytics database tracks daily job postings across multiple industries, including consumer goods. As part of the research and intelligence company's analysis, it groups jobs by theme, providing an indication of where businesses are focusing their hiring efforts. LVMH Moët Hennessy Louis Vuitton was the company operating in the alcohol sector most interested in filling supply-chain positions, the data shows. Grupa Żywiec – the Poland-based brewer in which Heineken holds a majority stake – was second on the list. By location, 546 of the roles were in the US, followed by the UK and France. Examples of the jobs open for application included a digital and technology supply-chain project manager at Żywiec, an inventory analyst at Anheuser-Busch InBev and a grape sourcing manager at Australia's Accolade Wines.
That's all for this week. Enjoy the weekend and the song of the week, Einstein by Kelly Clarkson.