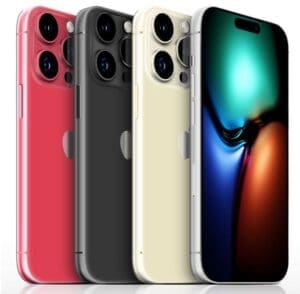 At its annual event, Apple unveiled the new iPhone 15 lineup. And while the company touted upgrades such as better cameras, better processors, and smaller borders around the screen, the big news was the charging port. The new version of the iPhone will drop the company's proprietary Lightning port in favor of European-mandated USB-C ports. The company's newest iPhones feature a charging plug that is slightly bigger and rounder than its predecessor but capable of delivering a faster charge. The rule was aimed at reducing electronic waste and saving customers money by making one port compatible across an array of devices. The high-end versions of the phones have the ability to record three-dimensional video, which can be viewed in the augmented reality headset that Apple will release next year. This also marks the first price increase in five years, with the iPhone Pro Max selling for a mere $1,199. And now on to this week's logistics news.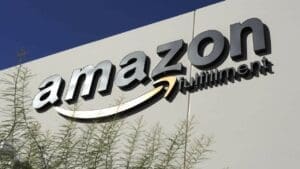 Amazon is offering a new service that will let its 2 million merchant partners deliver inventory directly to physical retail stores and warehouses, the latest push by the e-commerce giant to expand its logistics network beyond serving online shoppers. Amazon on Tuesday announced that the service, which is currently in a pilot test, will be more broadly available later this year. The offering was unveiled this week at Amazon Accelerate, a conference that drew about 2,000 online merchants to Seattle. The latest capability for merchants shows that the e-commerce giant is trying to control more inventory deeper in the supply chain before it's sold. Merchants can use the service, called Multi-Channel Distribution, to send inventory to warehouses run by other logistics providers, other online marketplaces and even to physical stores to be put on shelves.
In other Amazon news, the company has adjusted its Fulfillment by Amazon (FBA) seller capacity for the peak season. Amazon explained how it adjusts capacity for the peak shopping season, advising sellers who use its fulfillment services to get their inventory to its warehouses by October 26 in order to be ready for Black Friday, the traditional kickoff to the holiday shopping season. As part of its preparation, it offers most sellers higher estimated capacity limits for October. However, most sellers will also see lower estimated capacity limits for November. "In November and December, we'll focus on processing customer orders," Amazon explained. "This temporary shift in emphasis from receiving shipments to fulfilling customer orders will ensure faster delivery speed and maximize your sales potential during the holiday season."

In a blog post Tuesday, Walmart announced its new Walmart Express Delivery service, in which customers can have rapid delivery of orders placed in the evening, with a mind-blowing promise that orders placed by 9:30 PM will somehow be delivered just 30 minutes later, by 10:00. In introducing the service, Walmart said "We've all been there. The workday is finally finished, dinner and the dishes are done, when suddenly it hits you: You don't have a gift for tomorrow's party, cookies for the school fundraiser, or, the ultimate nightmare, you've run out of your favorite coffee pods. And the clock won't quit ticking." Walmart now says it is addressing this scenario with this late-night delivery service for on-line orders at over 4,000 stores nationwide. The blog post announcing the new offering did not mention what the cost would be, but it could be higher than normal rapid delivery.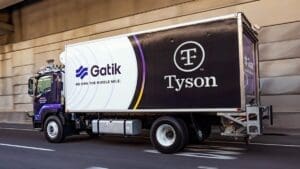 Breakfast sausage, hot dogs and frozen chicken breasts from Tyson Foods are beginning to move autonomously on Gatik AI trucks in Northwest Arkansas. The three-year contract could expand nationwide. Gatik has covered a 7.1-mile route from a small warehouse to a Walmart retail store in Bentonville, Arkansas. It will serve Walmart neighbor Tyson as a third-party carrier using four Gatik trucks equipped with autonomous capability. Gatik's four-year project with Walmart — using driverless trucks since 2021 — ended with the closing of the warehouse where it was picking up loads. The startup expects to expand autonomous operations with Walmart but declined to provide details of what that will look like. Gatik counts thousands of accident-free driverless trips and more than 500,000 deliveries with and without safety monitors. Robot drivers are exempt from hours-of-service regulations limiting humans to 11 hours of driving in a 24-hour period.
However, in a blow to the autonomous trucking industry, the California Senate passed a bill Monday that requires a trained human safety operator to be present any time a self-driving, heavy-duty vehicle operates on public roads in the state. In effect, the bill bans driverless AV trucks. AB 316, which passed the Senate floor with 36 votes in favor and two against, still needs to be signed by Gov. Gavin Newsom before it becomes law. Newsom has a reputation for being friendly to the tech industry, and is expected to veto AB 316. In August, one of the governor's senior advisers wrote a letter to Cecilia Aguiar-Curry, the bill's author, opposing the legislation. The letter said such restrictions on autonomous trucking would not only undermine existing regulations, but could also limit supply chain innovation and effectiveness and hamper California's economic competitiveness. Advocates of the bill, first introduced in January, argue that having more control over the removal of safety drivers from autonomous trucks would protect California road users and ensure job security for truck drivers.
The Panama Canal Authority (ACP) has suspended bookings for super vessels through Sept. 30 in its latest measure to remove a drought-related backlog waiting to traverse the canal. The largest backlog is in the super category, vessels that carry 4,000-5,000 twenty-foot equivalent units, because they do not qualify for the authority's reservation system. Suspending these bookings enables the super vessels without reservations and the longest wait times to travel through the canal on a first-come, first-served basis. According to the ACP, 116 vessels were waiting to pass through the canal on Tuesday; 66 of those vessels had no appointments. The ACP is encouraging all vessels to use the queueing system to reserve a slot. Without a slot, vessels have to wait for the others that have scheduled transit. The average wait for a vessel at this time is around 5.8 days for general cargo vessels.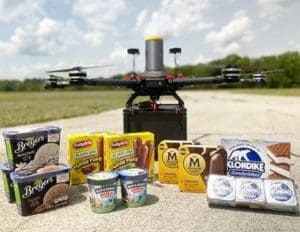 Yesterday, Flytrex unveiled Autonomous Pickup, the newest capability allowing for a fully autonomous delivery process — from order placement, to pick-up, through delivery to customers' yards. By cutting delivery time significantly, to roughly five minutes from the time orders are ready, this new innovation is creating new growth opportunities for major QSRs and family owned restaurants. With Autonomous Pickup, Flytrex drones can pick up orders from restaurants and retailers via dropdown wire, and fly directly to customers' homes to deliver the goods, removing the human component from the delivery process. Several of Flytrex's restaurant and retailer affiliates have already partnered with the company to realize this vision of a fully autonomous delivery process, including Unilever's The Ice Cream Shop, Papa Johns, Freddy's Frozen Custard and Steakburgers, and Little Caesars, among others. Since launching the world's first autonomous drone delivery system in Reykjavik, Iceland in 2017, Flytrex has been working closely with regulators to get drone delivery off the ground. The company participated in the Federal Aviation Administration's (FAA) UAS Integration Pilot Program (IPP), which concluded in October 2020, as well as the FAA's subsequent initiative, BEYOND.
That's all for this week. Enjoy the weekend, and the song of the week, Apple Tree by Wolfmother.