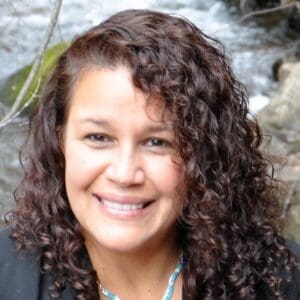 In the ever-evolving supply chain industry, transportation spend optimization – or TSO – has assumed greater significance. The need to blend operational efficiency with sustainability and fiscal prudence has organizations exploring innovative ways to help 'future-proof' transportation spending challenges. Thus, it has become critical that executives dig into the multifaceted domain of TSO, which encompass pivotal aspects such as the implementation of global freight audit and payment (FAP) solutions, smart delivery performance management practices and other factors that can yield a significant effect.
Globalization has expanded supply chains; the result is increased complexity and transportation costs. This underscores the importance of finding efficiencies. The rise of e-commerce and consumer expectations for faster, more reliable deliveries has further heightened the importance of optimized transportation to meet these needs. In addition, mounting environmental concerns and sustainability goals push organizations to reduce their carbon footprint, which often entails optimizing transportation for efficiency.
As challenges increase, technology continues to evolve to meet demand. Advancements in tech, including data analytics and automation, have made it possible to gain better visibility into transportation operations and identify opportunities for cost savings and process improvements. These components have combined to make transportation spend optimization not just important, but a strategic imperative for businesses to remain competitive.
Organizations have turned to data-driven decision making as a cornerstone of transportation spend optimization. Leveraging advanced analytics and real-time data, businesses gain better visibility into their supply chain operations, which empowers them to make informed choices, identify inefficiencies and streamline transportation routes for cost savings. The digitization of manual drop-flows has become a transformative trend. By automating manual processes involved in drop-flow management, companies achieve greater accuracy, reduce human errors, and optimize delivery schedules, resulting in enhanced cost efficiency and customer satisfaction.
Overall, the rise of automation has been a boon for TSO. From autonomous vehicles to robotic warehouse management systems (WMS), businesses are increasingly integrating automation into their supply chain operations. Complementing automation, technologies such as Artificial Intelligence (AI) and Machine Learning (ML) are being used to optimize routing, reduce empty miles, and minimize fuel consumption. As these technologies continue to mature, organizations embracing automation will gain a significant competitive advantage in improving their transportation spend.
The benefit of these practices is also sustainability throughout the supply chain. Mandates for a more conscientious supply chain are driven by stakeholders' demands for reduced environmental impact. This paradigm shift has given rise to sustainable supply chains, where businesses seek to balance economic, social, and environmental goals. The concept of "green logistics" has gained traction, with an emphasis on emissions reduction and sustainable packaging materials.
The modern supply chain landscape, with its complexity, sustainability demands, eCommerce growth, and advanced tech, has made transportation spend optimization essential for growth. Companies that embrace these trends and align their plans to address expanded supply chain complexity will not only optimize their transportation spending but position themselves as industry leaders. While businesses strive to address the challenges of tomorrow, it is essential to strike a balance between operational efficiency and responsible practices. TSO allows a business to stay vigilant by embracing cutting-edge technology, and commit to efficient, sustainable, and cost-effective transportation strategies. Through TSO, businesses can do more than just move goods, they can also do good.
Deanna Kaufman is Vice President of Sales at Koerber Supply Chain Software with more than 16 years of distinguished experience in global supply chain consulting. She joined Koerber a year ago through its acquisition of enVista's Transportation Spend Optimization (TSO) solution. She is an accomplished leader known for her expertise in global business, supply chain and logistics transformation, particularly within the realm of eCommerce and omnichannel retailing. Over the course of her career, she spent eight years specializing in eCommerce business transformation, assisting digitally native, brick-and-mortar and manufacturing companies in their pursuit of direct-to-consumer strategies. Deanna's accomplishments include the successful management of marketing, global, and retail/eCommerce initiatives, along with the recruitment and development of high-performing teams to achieve strategic objectives for large enterprise accounts. Proficient in cultivating and nurturing both customer and internal executive relationships, she brings a wealth of experience from nine years in software localization and globalization. Deanna's career embodies a commitment to driving innovation, efficiency and excellence in the supply chain and technology sectors.