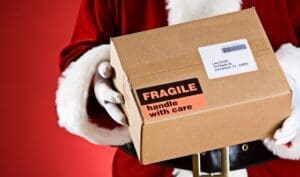 The holiday rush is coming, and Amazon announced that it will start its holiday promotional season early with the second annual Prime Big Deal Days sales extravaganza kicking off Tuesday, October 10. Not surprisingly, other retailers followed suit with their own online deal days / weeks, including Walmart, Target, and Best Buy. As shipping costs, and capacity constraints for home delivery during the week leading up to Christmas, more and more retailers are looking to drive consumers to the store rather than online. These retailers are relying on a mix of social media posts and ads that also tout the fact that people can save money by picking up their items in stores. The thinking is that by getting more people to do their last-minute holiday shopping physically, retailers can both save on shipping costs, and ensure people get their gifts on time. So while online deals will still drive a lot of holiday traffic, retailers are betting big on in-store shopping for last minute orders. And now on to this week's logistics news.
Amazon in the news:
UPS in the news: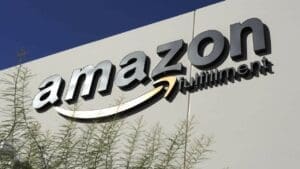 Amazon will be launching a new program in 2024 for all third-party sellers using the company's fulfillment services. The program, called Ships in Product Packaging, will allow sellers to ship items without any additional packaging. According to Amazon, the lack of additional packaging provides several perks for sellers, including cost savings (products certified for the program can be eligible for lower Fulfillment by Amazon fees) and environmental benefits. Through the Ships in Product Packaging program, Amazon can help sellers redesign products' packaging so they can be delivered to customers in their own branded container only. The company is working with select sellers on the pilot version of this program, known as Ship in Own Container, this year. In 2022, Amazon shipped 11 percent of items globally without any added packaging by the company. Customers are notified at checkout if an item is slated to ship this way, but they also have the option to add packaging at no extra cost.
P.T. Barnum once said, "There's no such thing as bad publicity." In this case, Amazon may disagree. The Federal Trade Commission, the U.S. government's primary business regulator, sued Amazon on Tuesday, alleging it has used its market power to warp e-commerce across the internet. The allegations, which focus on the company's primary marketplace, Amazon.com, paint a picture of a company able to use its size and power to pressure sellers to agree to its terms and warp the prices of goods. The FTC made the allegations in an antitrust lawsuit in U.S. District Court for the Western District of Washington state, backed by the attorneys general of 17 states. The FTC alleges that Amazon deters sellers from discounting goods and lowering prices below what is available on Amazon, pushing prices higher across the internet. It also argues that Amazon pushes sellers into its fulfillment services, making it more expensive for sellers to offer their goods elsewhere.
Earlier this week, I wrote an article highlighting that cargo theft is on the rise. I'll be following up with an article dedicated to package theft, or porch piracy. Well, UPS is using artificial intelligence to help combat the rise of porch piracy. In 2022, 260 million delivered packages were stolen, and nearly 80 percent of Americans were victims of porch piracy. UPS has launched DeliveryDefense, an AI-powered approach to reducing the risk of delivery theft. The UPS tech uses historic data and machine learning algorithms to assign each location a "delivery confidence score," which is rated on a one to 1,000 scale. The technology analyzes address characteristics and generates a 'Delivery Confidence Score' for each address. If the address produced a low score, then a package recipient can then recommend in-store collection or a UPS pick-up point. To meet the needs of more merchants, a web-based version is being launched for small- and medium-sized businesses on October 18, just in time for peak holiday shipping season.
Speaking of UPS and the holiday season, like every other logistics provider and retailer, the company is gearing up for the end of year rush. The company plans to hire more than 100,000 seasonal employees to serve the 2023 holiday rush, including seasonal delivery drivers, commercial driver's license (CDL) drivers, and package handlers. To attract those workers, UPS is using a streamlined, digital application process, saying nearly 80 percent of seasonal positions do not require an interview, and most people can spend less than 20 minutes to go from filling out an online application to receiving a job offer. UPS says it will also compete for labor by offering competitive wages and multiple shifts, and handing out permanent positions for those who apply early. Most of the jobs will be full- and part-time seasonal positions. The company did not cite specific pay rates, but those wages may be as high as they are because UPS in July dodged a strike by boosting pay, under the terms of a five-year Teamsters Union contract covering some 340,000 warehouse workers and package delivery truck drivers.
Walmart has been expanding its delivery partner network, with an eye to expediting deliveries and improving customer satisfaction. Over the last few months, the company has partnered with Wing for drone deliveries in Dallas, TX and announced Walmart Express Delivery allowing customers to have rapid delivery of orders placed in the evening. This week, Walmart Walmart GoLocal, the retailer's delivery-as-a-service platform, has teamed up with air cargo technology and logistics solutions company SmartKargo to expand its delivery capabilities for retailers and e-commerce companies. SmartKargo offers air cargo services to provide fast deliveries. It partners with a domestic airline to offer more than 2,500 daily flights across the U.S. to "move packages coast-to-coast in two days and now next-day with no need to utilize multiple distribution centers,"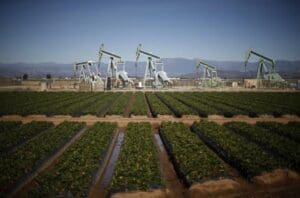 U.S. oil refiners that cranked up processing this year amid soaring demand for gasoline and diesel are being hit by outages weighing on their ability to rebuild thin fuel stockpiles and helping drive up fuel prices. A more than 50 percent jump in mechanical outages in the first nine months this year combined with higher planned maintenance after a long run of operating near full-bore has led to tightening fuel supplies and rising prices. Troubles started in the Midwest, where retail gasoline prices hit $4 a gallon in Minnesota on September 11, the highest in more than 12 months. They then spread to the West Coast, where prices are running $6 a gallon this week in Los Angeles and San Diego, also the highest this year, according to motorist group AAA and price tracker GasBuddy.com.
California Gov. Gavin Newsom vetoed a bill that would have required a human safety operator to be present any time a self-driving truck operated on public roads in the state. The win for the autonomous trucking industry comes after the California Senate passed the bill in mid-September. The bill would have effectively banned driverless autonomous heavy-duty trucks from operating in the way they were designed. "Assembly Bill 316 is unnecessary for the regulation and oversight of heavy-duty autonomous vehicle technology in California, as existing law provides sufficient authority to create the appropriate regulatory framework," wrote Newsom in his letter blocking the bill. Despite being a battleground for robotaxi companies like Waymo and Cruise to develop and commercialize their technology, California has some of the strictest autonomous vehicle regulations in the nation.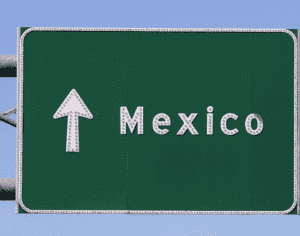 A U.S. trade official stressed Mexico's need to address "serious concerns" from the United States of its energy measures, which were raised during consultations under a regional trade pact, the U.S. Trade Representative's (USTR) office said. Deputy Trade Representative Jayme White, who met with his Mexican counterpart Alejandro Encinas in Mexico, urged Mexico to address its energy measures which the U.S. says unfairly discriminate against its companies, the USTR said in a statement. The U.S. and Canada demanded dispute settlement talks with Mexico under the United States-Mexico-Canada (USMCA) trade agreement over Mexico's energy policy in July 2022. The U.S. is planning to escalate the dispute. White also expressed concerns over the "recent surge" in U.S. imports of certain steel and aluminum products from Mexico, the USTR said, and the "lack of transparency" regarding their country of origin. White and Encinas additionally discussed ongoing USMCA consultations regarding Mexico's enforcement of fisheries-related environmental laws, the USTR said. The U.S. alleges Mexico has not done enough to protect the critically endangered vaquita porpoise and the trafficking of the totoaba fish.
That's all for this week. Enjoy the weekend and the song of the week, Tom Petty's I Won't Back Down.