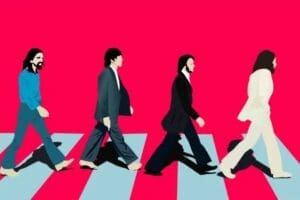 The Beatles are back! The Fab Four have released their first song since 1995, Now and Then, which will officially be their final song. Obviously, it is not a new collaboration between the foursome, what with John Lennon's assassination in 1980, and George Harrison's passing in 2001. The song was built using a demo track from John Lennon dating back to the 1970s and a guitar track from George Harrison from 1995. From there, Paul McCartney and Ringo Starr finished the recording with the help of a fifth Beatle – AI. The software used to make the song was able to split Lennon's vocals from the piano. The song was supposed to come out back in 1995 as part of The Beatles Anthology, along with Free as a Bird and Real Love, two other tracks culled from 1970s Lennon demos. Back in the 1990s, however, the technology just wasn't there to separate Lennon's vocals from the piano without some serious degradation to the original take. You can watch a documentary on the making of the song here. Additionally, the official video of the song on the Beatles YouTube channel has over 5 million views in less than 24 hours. And now on to this week's logistics news.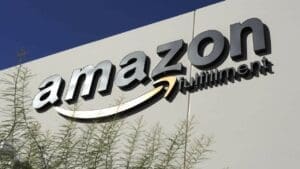 Amazon plans to convert more fulfillment centers to only handle paper packaging that is widely recyclable in curbside programs — no plastic packaging — following the rollout of its first such facility earlier this month near Cleveland. It will use data gathered during continued testing at the Euclid, Ohio, facility to influence which fiber-centric systems get installed at other facilities. The Ohio fulfillment center upgrade focused on two main technologies: a retrofit to equipment that previously made plastic mailers and now produces unpadded flexible fiber packaging, and a new technology: a right-sized box-making machine. Amazon also developed a stretchable paper to use in the retrofitted bag-making machines. The paper's coating gives it more pliability than a standard paper bag and heat-seal capabilities without affecting recyclability.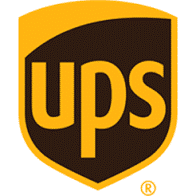 UPS said it has rolled out a product that will provide select customers with a "fast" next-day delivery option within a metropolitan service area. The service, called Hyperlocal, was launched earlier this month, CEO Carol B. Tomé said last week on an analyst call. Tomé called it a fast next-day delivery option that would help UPS capture "profitable B2B and B2C volume." She provided no further detail on the call, and the company declined to offer additional information afterward. The new service resembles a reconstituted version of a UPS (NYSE: UPS) project launched about five years ago, according to a person familiar with the matter. Back then, the idea was to pick up local volumes from a retailer's fulfillment center in the wee hours of the morning, transport the goods in time for UPS' morning presort process and then deliver them to consignees the same day.
Severe drought has caused water levels in the Mississippi River to drop so low that ships have been running aground. To keep commerce flowing, the U.S. Army Corps of Engineers is now using a dredge ship to push out silt in the river near Vicksburg, Mississippi. About 90% of traded goods are carried over water, and maritime trade volume is expected to triple by 2050 as demand increases. This shift comes as shipping is at increasing risk from tropical storms, inland flooding, sea level rise, drought and extreme heat. The impacts of climate change on ports alone, from damage to disruption, could cost the shipping industry up to $10 billion annually by 2050 and up to $25 billion per year by 2100, according to the RTI study, which was reviewed by the Environmental Defense Fund.
Owners and charterers desperate to get their ships through a drought-hit Panama Canal have driven transit slot auction prices to a new record. Fearnley Securities reported that on Monday, bidding for a crossing was concluded at a whopping $2.85m. VLGCs could be squeezed out as Panama Canal transits set to halve by February. This compares with a normal booking fee of about $900,000 and beats the previous highest price of $2.6m from November last year. An Asian charterer was linked to that bid. Ships had been paying up to $2.4m so far in 2023. The Panama Canal Authority, known as the ACP, offers one or two vacant crossing times through the neo-panamax locks to the highest bidder each day. The auctions are generally won by LNG or LPG carriers.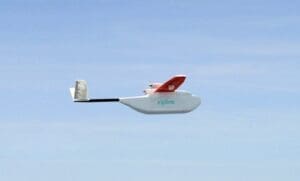 Cleveland Clinic is the latest health system to invest in drones that deliver prescription medications to patients' homes. More than a dozen locations in Northeast Ohio will be able to send specialty drugs and other medications directly to patients' doorsteps in 2025, Cleveland Clinic said in an Oct. 31 news release. Before the drones take flight, the system is installing docks and loading portals, and it's working with government officials to ensure compliance. The service will be scalable to later airlift lab samples, prescription meals, medical and surgical supplies, and hospital-at-home items. Cleveland Clinic is teaming up with Zipline for its drones that fly at 300 feet, can complete a 10-mile delivery in about 10 minutes, drop off packages on an area as small as a patio table, and be tracked by patients.
Truck fleet trade group the American Trucking Associations (ATA) today called on the governors of every state to prioritize the expansion of truck parking facilities with their infrastructure spending budget priorities. In a letter sent to every governor, ATA and the state trucking associations who are its members spelled out the available resources provided by the federal government, including new funds from the Infrastructure Investment and Jobs Act, to improve and expand truck parking facilities. "Construction of new truck parking capacity at rest areas or adjacent to private facilities is eligible for funding, as are improvements that allow for increased parking capacity at nontraditional locations, such as weigh stations and commuter lots, when appropriate. Some states have already utilized these resources to increase parking capacity or improve the operational efficiency of existing facilities," the letter said.
Flexport acquired Convoy's tech stack for an undisclosed sum, according to a Wednesday blog post, and plans to restore the company's shuttered full truckload offering in the coming weeks. As part of the deal, the forwarder will retain a "small group" from Convoy's core product and engineering teams, but neither the full business nor any of the truck broker's liabilities, Flexport Founder and CEO Ryan Petersen said in a published note to employees. The acquisition comes just weeks after Convoy shut down, unable to find a buyer. Shortly after the closure, Convoy Co-founder and CEO Dan Lewis said on LinkedIn he was "working on a deal that will include some of the Convoy team and our tech/services."
That's all for this week. Enjoy the weekend and the song of the week, Now and Then by the Beatles.