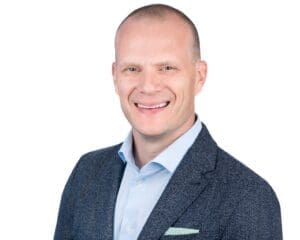 Across enterprises and boardrooms, companies are looking for solutions that not only address their business today but the world around them tomorrow. Investors, customers, and other stakeholders are paying closer attention to the companies they do business with, asking that they not only make decisions that improve operations but also decrease the negative effect on their environment and community: a supply chain with a conscience.
It starts with being thoughtful about solving today's challenges. The process-driven solution approach enables an organization to look at business processes with an eye towards opportunities for continuous improvement. Starting with an architecture based on workflows, this approach empowers organizations to identify and modify processes that are wasteful or unnecessary, strategic decisions that can lessen their environmental impact. Creating a conscious supply chain fundamentally starts with an organization's commitment to gaining visibility into its processes and using the data to continue to follow continuous improvement.
A primary challenge across industries is attracting and retaining labor. By augmenting its labor force with the proper technology elements, an organization can show employees their work is supported and meaningful. This will keep employees engaged and efficient and create a culture that supports their long-term presence in the operation. By focusing on retaining and growing the value of the workforce, an organization is laying a foundation that will increase efficiency, creating room for process improvement.
Process-driven solutions and ensuring the support and engagement of the workforce all contribute to supply chain resiliency. Supply chain resilience is an organization's ability to pivot when required, empowered by supply chain digitization solutions that provide the necessary agility for supply chain execution. To create this agility organizations are often augmenting human resources with automation; in addition to material handling, there is increasing interest and consideration of other automation technologies that are even more flexible, such as autonomous mobile robotics (AMR), as well as voice solutions. All of these solutions working together in concert, when implemented and deployed correctly, create an environment that is more efficient and agile. That agility and efficiency create resiliency and open pathways to optimizing operations beyond production – workforce engagement and retention, inclusivity, and sustainability.
Within supply chains today there is a need to clear away hurdles – create stickiness for labor engagement and productivity plus increase efficiency and production – but there is also the need to ensure preparation for the inevitable need to change or pivot in the face of unexpected events. It starts with being process driven and building the infrastructure with technology and automation solutions that will optimize operations today, while also providing resilience that can be leveraged in the years to come as a strategic solution. This creates the space to explore and implement sustainable strategies and shifts the operation from simply moving goods to also doing good.
Craig Moore is Vice President North America for Körber Supply Chain Software. Focused on digital and automation capabilities of Körber's solutions, he works with prospects and customers to enable their supply chains. Craig's previous roles in sales and sales management allowed him to work with retailers, manufacturers, distributors and many other points of influence within global supply chains. Identifying supply chains as mission critical systems and addressing their constraints is his professional motivation which is why he chose to continue his professional engagement within the industry. He joined Körber in 2011 (formerly HighJump, acquired by Körber in 2017).The introduction of technological improvements and the adoption of these new technologies in the supply chain is creating a complex landscape. With the supply chain at the foundation of an organization's strategy execution – both in response and direction – he sees Körber as the world leader in providing digital, automation and services to tie it all together. His aim is to "listen first" to find the right solutions upon understanding a customer's requirements and help them dominate the markets that they serve. This also includes taking them on to the path of continuous process improvement by leveraging their partnership with Körber. Craig spends his time off mountain biking and surfing.