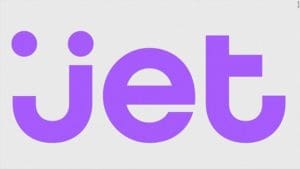 As mentioned here a few weeks ago, Walmart has officially completed its acquisition of Jet.com, paying $3 billion in cash and $300 million in Walmart stock for the e-commerce start-up. Walmart is the second largest e-tailer in the US, and the big news around the acquisition was Walmart's desire to become a bigger player in the growing e-commerce landscape and finally provide a serious challenge to Amazon's stranglehold on online commerce. Obviously it is going to take some time for Jet.com to be integrated into Walmart's e-commerce plans before we can even begin to examine whether or not Walmart will pose a threat to Amazon's market share. But let's take a look at the acquisition to see what it could mean.
Considering how much the e-commerce space is growing, it is not surprising that Walmart is making such an aggressive move. According to the latest omni-channel research I've done, over the past five years, brick and mortar revenues have increased a mere 4 percent, while e-commerce has increased nearly 30 percent. Survey respondents have indicated that over the next five years, e-commerce growth should continue to grow at this rate. This means that e-commerce is becoming a bigger part of the revenue mix every year. Walmart has invested heavily in its e-commerce business, pouring billions of dollars into its e-commerce fulfillment centers and technology. And so enter the acquisition of Jet.com.
Jet.com has shown some promise in its brief existence. But that is one area of concern for the acquisition – the brief existence. Jet.com has only been in business for a little over a year, and has not demonstrated a path to profitability. Additionally, the company has shifted its strategy, dropping its membership fee after only a few short months. The biggest component of the Jet.com platform that Walmart seems interested in is the dynamic pricing algorithm. Basically the more items a customer puts in their cart, the cheaper everything is. The pricing structure also adjusts the price of the contents in the cart based on which distribution center the items come from.
There are a couple of big issues for the acquisition: integration and scale. From an integration standpoint, Walmart needs to look at how both businesses have handled procurement, merchandising, and fulfillment, not to mention labor management. These integrations take time, and generally involve some growing pains. This could potentially impact how long it takes for Jet.com to be fully part of the Walmart business. Additionally, there have always been questions about whether Jet.com could scale as needed to attain a significant market share. Now being part of Walmart, this issue becomes less worrisome. However, when looking at the size of the business, even the joint Walmart – Jet.com online selection does not rival Amazon.
With its investments in its e-commerce business, Walmart is adding approximately 1 million new products to the Web store every month. However, it still only offers about 11 million items to its e-commerce customers. Jet.com offers somewhere in the range of 10 million items to its customers. There is not a lot of overlap of customers between the two companies, so even assuming the joint offering is somewhere around 20 million items, that pales in comparison to Amazon. Currently, Amazon, through its own direct fulfillment and marketplace, offers nearly 350 million products to its customers. That number alone is going to make it extremely difficult for Walmart to make much of a dent in Amazon's business.
Walmart has also launched ShippingPass as its answer to Amazon Prime. The service is about half the price of Amazon Prime, and gives members free two-day shipping on all orders. But there are two things that differentiate Prime from ShippingPass. First, as previously mentioned, is the sheer volume of products that are available to Amazon customers compared to Walmart customers. The second is the streaming video and audio options for Prime members, which puts the membership at a different level for many people.
In conclusion, it is still too early to tell just how the Jet.com acquisition will play out for Walmart. Walmart's e-commerce business accounts for about $15 billion, compared to $100 billion for Amazon. That is a serious gap to close. And while Jet.com has shown that it has the ability to gain customers, how much of that $85 billion gap can it help to close? It is certainly a bold move for the company, but will it be enough? From an initial glimpse into the acquisition, it looks as though Walmart has overpaid for a business that will not do enough to seriously threaten Amazon's marketplace. In the end, I see a desperation move that will not pay off. But again, only time will tell, and it may prove me wrong.