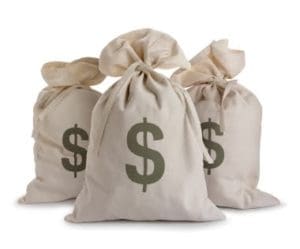 It's been a busy week in the battle between Amazon and Walmart. Late last week, Amazon made a lot of noise with the announcement that it had agreed to acquire Whole Foods for nearly $14 billion in cash. This move is an obvious effort to bolster Amazon's lagging grocery business, while hopefully making a dent in Walmart's stronghold on the grocery business. Walmart had its turn as well with the announcement that it was acquiring online fashion retailer Bonobos for $310 million in cash. This move is in line with Walmart's recent acquisitions to grow its digital strategy. Much like the Jet.com acquisition, a lot of questions remain as to how Bonobos will fit in with the Walmart profile, especially as the two companies have very different customer bases. I'll have more on the ongoing rivalry between Amazon and Walmart, and the massive amounts of money each is willing to spend to get the upper hand, in a future article.
And now, on to the news.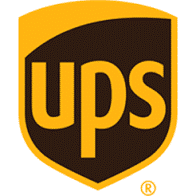 The e-commerce boom has caused a few headaches for parcel companies the last few years. And now, UPS is charging retailers a surcharge during peak holiday season to cover added expenses for seasonal hires and additional trucks and miles. As of the now, UPS has two timeframes where the surcharge will be in place. For orders placed between Nov. 19 and Dec. 2, which includes Black Friday and Cyber Monday, UPS is adding a 27-cent charge on all ground packages sent to homes. For orders placed between Dec. 17 and Dec. 23, UPS will charge an extra 27 cents for each ground shipment, 81 cents for next-day air and 97 cents for two- or three-day delivery. Retailers will have the tough decision of whether or not to pass the surcharge on to customers.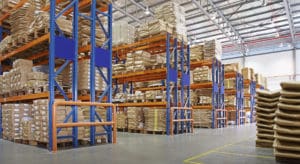 Speaking of the impact of e-commerce, warehouse space is becoming more costly and harder to come by. According to a report released by JOC.com, the industrial vacancy rate has hit a 17-year low, at 5.3 percent. Industrial rents are also up 8.2 percent this year, after an 8.7 percent increase last year. E-commerce is a major contributing factor to the rise in prices and decrease in vacancy rates as it represents about 40 percent of all industrial leasing today. As a result, it's not surprising to see an increase in warehouse construction nationwide. The only problem is even with an increase in production, it is still not enough to meet the growing demand. This will only drive prices higher and make for a more competitive scenario.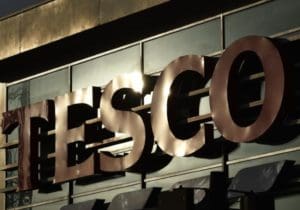 With more and more consumers doing their grocery shopping online, avoiding technology glitches has become even more important. Unfortunately for British supermarket chain Tesco, a computer glitch resulted in the cancellation of many home delivery orders. The glitch also disrupted services across the country. According to Tesco, an unforeseen technical fault resulted in the forced cancellation of many orders due to a complete system failure. Tesco said in a tweet it could not download customer order details, after numerous customers took to Twitter to complain about cancellations. Customers will not be charged for cancelled orders and will be offered a 10-pound ($12.66) e-voucher as compensation, Tesco said in a text message sent to affected customers.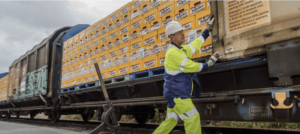 I've written about Belgium's interest in reducing road congestion caused by trucks carrying beer before, specifically the De Halve Maan beer pipeline. Well, the country is at it again. This time, Lineas, Belgium's principal rail freight operator, has begun moving thousands of liters of Jupiler beer from the Anheuser-Busch InBev brewery near Liège to food and drink wholesaler Delhaize's warehouse in Ninove, just outside Brussels. The thrice-weekly service is set to take 5,000 trucks journeys off the road each year, drastically reducing the road congestion and pollutants released into the air.
One of the costliest parts of e-commerce is the high percentage of returns. Tradesy, an online peer-to-peer sales company, and start-up Happy Returns are working on a pilot program where customers can return merchandise they don't want in physical locations — often at the concierge kiosk at a local mall. The main driver behind the program is the segment of the population that does not want to be troubled to re-package items and ship them back to a retailer. It also alleviates the strains of returning items in the peer-to-peer environment, where returns have a whole other set of headaches associated with them. With returns management becoming a more important part of e-commerce planning, this partnership could be on to something big.
And finally, diesel fuel prices, for the first time since December, dropped below $2.50 per gallon during the week ending June 19, according to the Department of Energy's weekly report. The average price of a gallon of on-highway diesel is now $2.489 following the most recent week's 3.5-cent decrease, the lowest since the week ending Dec. 5. Prices fell in all regions, with the most significant decrease occurring in the Midwest region, where prices fell by 4.3 cents. The most expensive diesel can be found in California at $2.884 per gallon, followed by the Central Atlantic region at $2.683 per gallon. The cheapest fuel is in the Gulf Coast region at $2.329 per gallon, followed by the Midwest region at $2.411 per gallon.
That's all for this week. Enjoy the first weekend of summer and the song of the week, It's Money That Matters by Randy Newman.