As the global economic outlook improves, worldwide mergers and acquisitions (M&A) activity is predicted to pick up. M&A deal volume and deal value remains strong. According to recent surveys, 56 percent of responding companies expect to actively pursue acquisitions in the next 12 months[1], with global M&A value projected to top $3.2 trillion, up 23 percent from this year[2].
Despite the increasing numbers, failure rates for M&A initiatives are extremely high. Depending on which report you consult, M&A initiatives have a failure rate of anywhere between 50 and 90 percent. Failure to consider the synergies and redundancies of the end-to-end supply chain of both companies is arguably a top contributor to the shortfall. How can businesses improve their chances for M&A success and reduce the inherent risk?
Apply Supply Chain Design Across M&A Activities for a Better Future State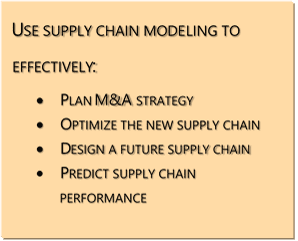 Supply chain design technology enables companies to model their supply chains, evaluate alternatives, optimize the network structure, and simulate multiple scenarios in order to predict the resulting operational performance of the merged organizations. Let's look at opportunities to leverage modeling across all stages and types of M&A activity, including:
Pre-Merger
Post-Merger
Divestiture/Spin-Off
1. Pre-Merger Analysis 
The pre-merger phase is uniquely challenging in that access to data for potential markets and acquisition/merger targets is often difficult to access. Strategy building and decision making relies heavily on assumptions rooted in available data. Companies can use supply chain network models to visualize and analyze M&A strategies and perform critical sensitivity analysis on key assumptions.
Using modeling and supply chain design during this critical phase gives companies the insight and decision support needed to:
Avoid costly mistakes such as over-estimation of potential synergies
Compare alternative M&A targets
Analyze the most effective strategy for entering a new market
2. Post-Merger Analysis
Once an acquisition has closed, it is often up to the supply chain executives and their teams to help realize the operational efficiencies promised in the board room.
With two unique, complex operations often including overlapping assets, products, customers and suppliers, this is not an easy task. Supply chain modeling and design is essential to help identify and evaluate the array of possibilities.
The benefits of modeling and supply chain design at this phase include:
Finding short-term improvements with limited disruption
Simultaneously analyzing big-win but potentially more disruptive changes
Creating a more accurate projection of cost savings and operational efficiencies that can be reported to executives, the board and the investors
3. Divestiture/Spin-off Analysis
In a divestiture or spin-off situation, previously shared resources need to be separated, manufacturing and distribution capacity is reduced and shared customers and suppliers may need to be allocated to one or the other entity. Supply chain modeling can be employed in these situations to enable data driven decisions on which sites, products, customers and suppliers to keep and which to eliminate, as well as for costing of supply chain operations with new facility and lane volumes and capacities.
The benefits of using detailed supply chain modeling during a divestiture or spin-off include:
Identification of the capacity requirements and product flow volumes for the resulting businesses
Data to drive the negotiation of new business terms with transportation service providers and suppliers
Implementation timeline for the transition from shared assets and resources to independent status
Customer Example: Planning Adequate Production Capacity for Merged Supply Chains
Challenge: A well-known global food and beverage producer had acquired a new line of snack foods. Given these additional products, the company wanted to understand how their current production and distribution network was positioned to meet the increased volume, and when and where capacity problems could occur.
Solution: A multi-period network optimization model was built incorporating all existing production locations and work centers, and showing customer, capacity, product and demand data forecast for the next six years. Optimization would recommend when and where to open new production lines to ensure all the demand for the product would be met while keeping total cost at a minimum.
Results: By considering total landed costs, the model showed a potential savings of $7 million in labor and transport costs by opening facilities earlier than the company had originally planned.
Points to Remember
Mergers and acquisitions introduce an immense number of options for the design of the new organization's future supply chain. Redundant facilities, assets, suppliers, customers, and products set many M&A efforts up for failure. Using modeling technology to visualize, analyze, and optimize the current and future supply chains can help significantly reduce risk and provide a data-driven roadmap for success.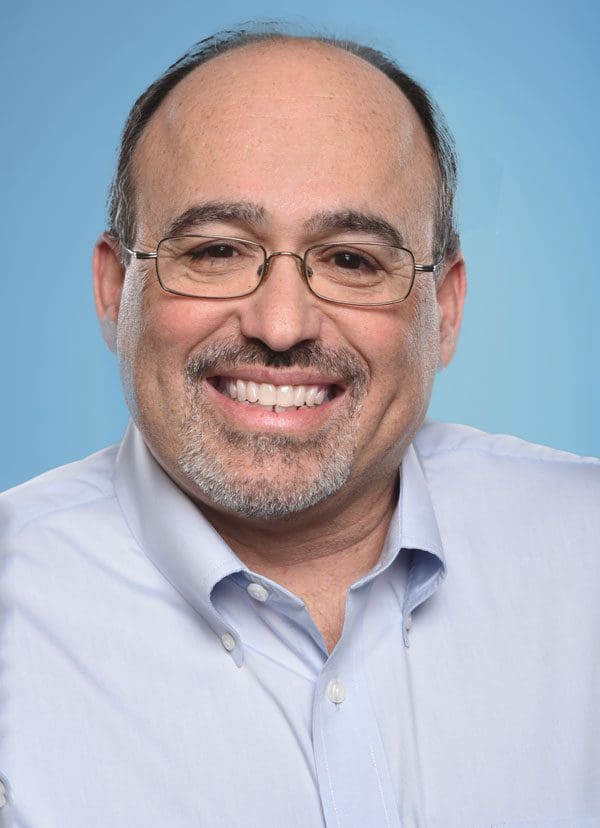 As vice president of solutions strategy, Jeff Metersky has global responsibility for designing comprehensive supply chain design solutions comprised of technology, services, support, education and training for future and existing LLamasoft customers. Throughout his career he has consulted in over 100 supply chain design and inventory optimization engagements across a variety of industries and geographies. Prior to joining LLamasoft, Jeff co-founded CHAINalytics and was part of the team that brought i2 Supply Chain Strategist to market. Jeff holds a BS degree in industrial engineering from The University of Illinois and an MBA in materials and logistics management from Michigan State University.
[1] EY Global Capital Confidence Barometer October 2017
[2] "Global Deal Activity to Accelerate in 2018," Baker McKenzie, November 2017