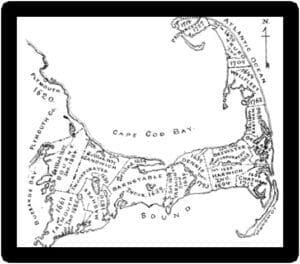 It happens about as frequently as snow in San Diego, but this week there were two confirmed tornados that touched down on Cape Cod. Cape Cod is a magnet for summer vacationers from the Northeast and is familiar to others that have seen the movies Summer Catch and Jaws. It conjures up images of summer baseball, sandy beaches, and traffic jams. But this year's tourist season included this out of character weather event. The National Weather Service categorized both tornados as EF-1. The accompanying winds caused substantial property damage in select pockets across the Cape, but thankfully there were no serious injuries reported. And also thankfully, clean-up and power restoration are progressing rapidly. So tourists can still pursue their plans for vacationing at the Cape, and shift any environmental concerns back to the Great White Sharks perusing the shores. And now on to this week's logistics news.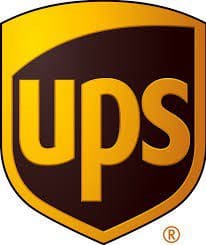 UPS captured headlines this week with extensive product and service initiatives and a strong second quarter earnings announcement that featured an 8% increase in revenues driven by a 30% increase in next-day air shipping volumes. The increase in next day shipping volumes is a result of e-commerce that is growing rapidly, and also occurred as Amazon recently ended a major air-shipping contract with FedEx. UPS' new product announcements featured UPS Worldwide Economy, an offering to support international merchants' desire to make more low-priced items available for cross-border e-commerce transactions; an expansion of its UPS Access Point network over the coming months with up to 12,000 additional locations across CVS Pharmacy, Michaels and Advance Auto Parts stores; and seven day per week customer pick-up and delivery services, starting in January 2020.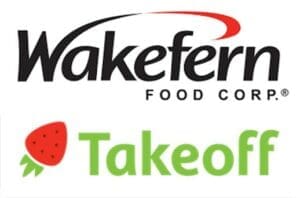 Wakefern Food Corp (ShopRite) has partnered with Takeoff Technologies to open an automated warehouse in Clifton, NJ to fulfill online grocery orders for area ShopRite supermarkets. In June, I noted that my recent research on the warehouse automation market found that there is a pronounced spike in warehouse automation investments to support grocery fulfillment operations. One prominent example is Takeoff Technologies' announcement of a $150 million, 50-site order with KNAPP. Takeoff Technologies provides a turnkey e-grocery fulfillment service that leverages Knapp's warehouse automation. Takeoff Technologies' existing customer base also includes Ahold and Albertsons.

Fetch Robotics, a San-Jose, CA based provider of Autonomous Mobile Robots (AMR), announced series C funding of $46 million that will be used for international expansion and ongoing research and development. The funding round was led by Fort Ross Ventures and also included Zebra Ventures, the strategic investment arm of Zebra Technologies. This round brings total funding to $94 million.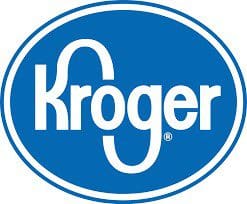 Kroger and Ocado broke ground on a automated warehouse in Groveland, FL. This facility is the second of 20 planned US online grocery fulfillment centers. The 375 million square foot customer fulfillment center is expected to become operational in 2021. Ocado's automation features a cube automation system with units traversing the cube's upper surface, accessing storage located below. It appears in physical structure and layout to be very similar to the AutoStore system.
Brexit and the ongoing saga surrounding the topic took a turn this week with the election of Boris Johnson as Tory party leader, and subsequently UK's new prime minister. Johnson has taken an aggressive stance on Brexit, vowing to leave the EU by October 31. He has also taken a hard line on the insurance policy for the Irish border. The EU has stated an unwillingness to renegotiate the agreement, and Johnson has implied that such inaction would lead to a UK departure from the EU without an agreement, the so-called "No-Deal Brexit."
That's all folks. this week's video is of the tornado winds crossing a harbor in Cape Cod. (credit: Sundancers)
This video of the tornado crossing Bass River shot by Ed Kelley @marinecnvs everyone is welcome to use, just please credit Sundancer's of West Dennis on Cape Cod @SundancersC
same with the other video of the straight-line wind. And a few photos I'm going to post from him pic.twitter.com/8qE5cXiXze

— Tim Kelley NBC10 Boston (@TimNBCBoston) July 23, 2019